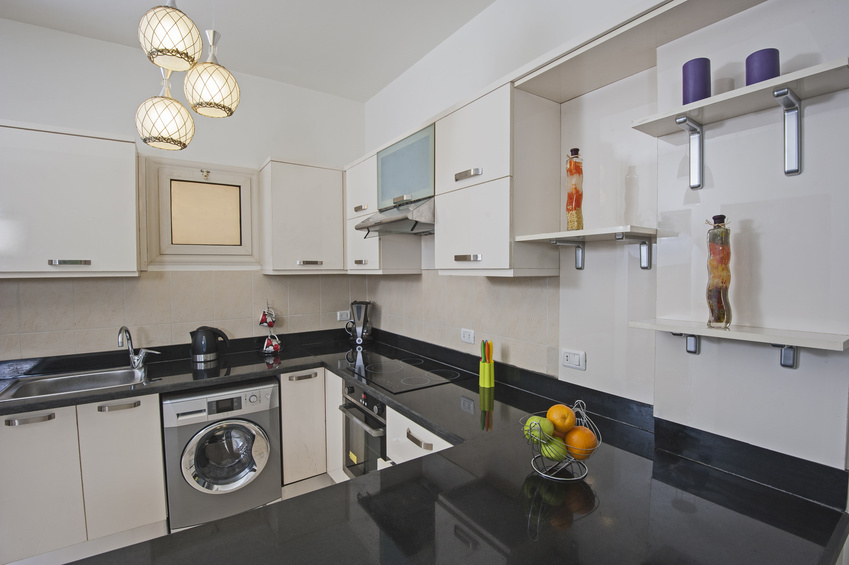 Building a wall cupboard can be a fun DIY project for people who love to work with their hands and do basic in-home remodelling. If done well, building a cupboard can be a simple and affordable project that can add extra storage space to a home or garage. Most hanging cupboards are pretty easy and only require a few simple tools to build, but some can be more complex. Ultimately, the process depends on which type you're planning to build.
Built-in Cupboards
Built-in cupboards are set into the wall so that they look like part of the house, not something that was added on. They can be big closets or smaller spaces like a kitchen cupboard or a built-in linen closet.
Tools for Making a Built-in Cupboard
Built-in cupboards can be built in any extra wall-space or nook where there is a little extra room. Before getting started, be sure to measure out the space to figure out what size frames to work with. The following is a complete list of the tools that are needed:
PAR pine lengths cut to the necessary size
Doors (these can be sliding or opening doors)
Gypsum board
Drywall screws
Nylon wall plugs
Screws thick enough to work with the thickness of the pine
Rawbolts
Rhinolite plaster
Paint of your colour choice
Aluminium profile
Aluminium Corner Beading
Drill
Drill hammer
Hammer
Level
Tape measure
Utility knife
Ruler
Tools for plastering
Building a Built-In Cupboard
Start by screwing the tall pine boards to the walls and securing them with wall plugs and screws. Then use the cross beams by screwing the boards to the ceiling. Use the level to make sure the beams are vertical, then insert a bottom board and screw it to the floor with the rawbolts – this will require the drill hammer.
Now it's time to measure the frame and cut the drywall. The Drywall can be cut using a utility knife, but be careful to cut it exactly to fit the measurements. Attach the drywall pieces to the frame with the drywall screws, and fasten the aluminium profiles around the edges and corner. Now apply the plaster with the plastering tools. Smear it from the corners out and wait for it to dry thoroughly before applying a second coat. It will likely need two to three coats and each might need to dry overnight to ensure security.
Once the plaster has been thoroughly dried and scraped, sand it to make sure it is smooth. Add a plastic primer and paint on top of the plaster to make it look finished and then follow the instructions for the doors. Sliding doors will have different steps than doors that open, but both are fairly simple to install.
If you'd rather have the cupboard with shelves instead of a wide open space, these can be easily installed with boards and shelving hooks.
Building a Hanging Cupboard
Building a hanging cupboard is much simpler than a built-in cupboard. For this project, you will only need a few pieces of plywood. Find plywood that measures whatever size of the wall you're planning to cover with the cupboard. Cut the boards to the appropriate length and sand them down to be as smooth as possible. Nail the boards together using simple nails big enough to hold the material together. Once you have formed a box with the plywood, simply screw it directly to the wall and voila, you have a hanging cupboard.
Conclusion
Making a cupboard at home is a fairly simple process for anyone with a little basic hardware know-how. The most important thing is to plan out the shape and dimensions of the cupboard beforehand and make sure that all the necessary tools are on hand. Plan on allowing 3-5 days to complete a cupboard because each layer of plaster may need to dry overnight. If you're unfamiliar with plastering, it can be helpful to hire a professional to take care of that aspect, because it can be difficult to do for the first time. All of the tools and items necessary to build cupboards can be purchased at hardware stores or at online shops.