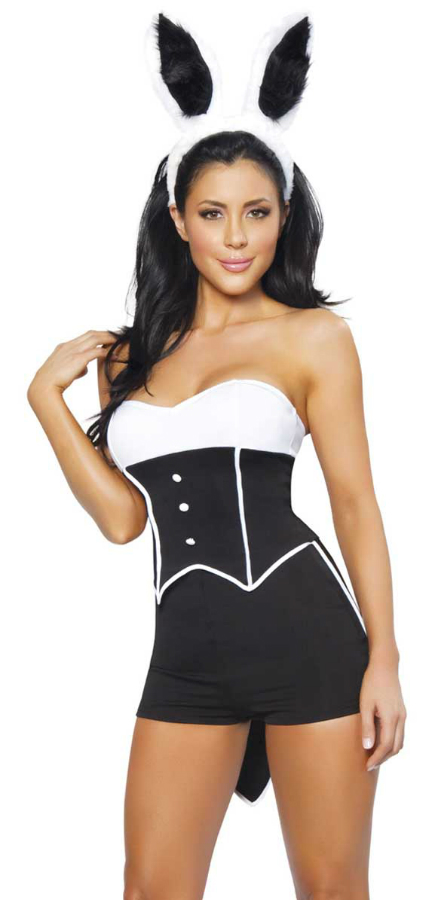 Costume parties are a fun way to celebrate birthdays or other holidays. They allow both children and adults to be playful and become someone else, even just for a night. In order to better get into the role, people wear costumes. Such costumes can be bought from special carnival shops or ordered conveniently online, on eBay, for instance. However, making a costume oneself is not very difficult either, and with some simple tricks and tips, everyone should be able to manage this at home. After choosing the best costume base according to the theme, other relevant accessories should be chosen. In most cases, the costume can be created using items found at home.
Choosing the Theme
When someone throws a costume party, the theme is usually already detailed on the invitation. Therefore, the guests only need to select a costume that matches the theme. Christmas and Halloween are probably the most popular times of year for fancy dress parties, and some tested costume themes are commonly used. However, a costume party can be thrown at any time, and often such parties are characterised by a specific era.
Halloween Party Costume Themes
Traditionally, Halloween costumes are horror-themed. This means vampires, zombies, monsters, and other creatures known from horror films. However, a Halloween party costume can also be anything else, from a fictional character, such as Peter Pan or Aladdin, to historical figures such as Elvis Presley or Abraham Lincoln. By and large, people can use their imaginations when it comes to Halloween, although the horror theme is prevalent.
Christmas and New Year's Party Costume Themes
Christmas and New Year's Eve are wonderful times to throw a party. People commonly throw such parties at offices and other workplaces. The most obvious choices are Santa Claus, elf, or reindeer costumes, as they are specific to the time of the year.
Era Party Costume Themes
Costume parties can also be designed with a specific historical period or era in mind. For instance, one might throw a party that calls for rock'n'roll garments from the 50s, punk fashion of the 80s, or futuristic clothes from times to come. An era-specific costume can often be created from a few items found at home, as such costumes only need to look similar enough to the authentic items.
Building the Costume Around the Clothes
The first thing to consider when creating a costume for a party is the core around which the costume is to be built. The core in this sense is the clothes. Trousers and a shirt are vital parts of most costumes and these can be complemented with a variety of accessories to give the costume a final touch. To start with, the clothes should be chosen according to the theme. In fact, the core clothes can be simple items from the wardrobe, with the only requirement being that they can be modified, torn, sewn, or coloured as necessary.
Sewing onto the Costume
Sometimes small details need to be attached to the clothes in order to create a proper costume. Although this may seem difficult, the back stitch can actually be mastered by anyone, as it only requires drawing the needle through the fabric and then back out again to make a single line. The thread should be the same or similar colour as the fabric that is applied onto the clothes, and the needle should not be too big, because it may create visible holes. With simple sewing techniques, even a plain T-shirt can be transformed into a fascinating costume. Moreover, special fabric embellishments are also available.
Cutting and Tearing the Fabric
Besides sewing, the clothes can also be customised by cutting or tearing off some pieces of fabric. This is especially true for pirate and Halloween costumes, which may require a somewhat more ragged look than some other fancy costumes. Cotton can be torn easily, while nylon requires the use of scissors. In this case, it is vital to use old clothes that would otherwise be thrown away.
Painting on the Fabric
Different fabric paints can be used in order to create the desired outfit for a costume party. These may come in the form of pencils, which can be used to draw fine lines and elaborate images on the clothes. There are also fabric paints. These are applied while the clothes are being washed in the washing machine, and are usually permanent. With these, it is possible to create unique patterns by covering part of the cloth, for instance, by tying a strip of plastic bag around it. As the garment is being coloured, the part covered with the plastic bag strip remains unaffected, leaving an interesting pattern on the fabric.
Choosing the Accessories
Often, accessories are what make a costume complete, as they can liven up even the simplest clothes. Therefore, they should be chosen carefully. Accessories can include footwear, hats, glasses, gloves, wigs, and fake moustaches, among many other things. These can often be found in one's own wardrobe. They should be matched as closely as possible. If one plans to dress formally, as a prince, for example, then the footwear should also be formal. With a less formal costume, such as pirate outfit, one can wear more casual footwear. In case of a period costume that represents a certain era, the accessories should follow a similar style to the clothes.
The Final Touch
Before going to any costume party, it is advisable to try on all the clothes and accessories in order to ensure that they fit well together. Asking a friend's opinion is one way to test the costume, although this can also be done alone in front of a mirror. If something seems wrong, one can experiment with other items in order to find out what best contributes to the overall look. Adding the final touch also involves putting on make-up, if necessary. This can mean drawing a beard or moustache, for instance, or achieving a pale zombie look by putting on white powder. The sooner one tries on the costume, the more time there is to make any necessary changes in order to create the best possible costume for any party.
Buying the Best Costume for a Party on eBay
If making a costume for a party seems too daunting a task, or if you are in a hurry, you can always buy a costume on eBay. You may also be able to find deals on suitable clothing or accessories. Depending on what kind of costume you need for your next event, you can choose the appropriate keywords, preferably including "costume" in them. Type them into the search box that you can find at the top of any eBay page. Then click on related searches for more results, or sort the initial results by auction time or price. If you opt for top-rated sellers who are endorsed by other buyers, you are likely to receive the best products and service. Read the feedback that each seller has received, and browse the ratings in order to find a trustworthy seller.
Conclusion
Costume parties are a fun way to become someone else, but this transformation process also requires a good costume. First, the theme of the party should be considered. This is usually provided by the host, and thus it is usually fairly clear what kind of costume to choose. Halloween horror costumes and era-specific garments are some typical examples. The costume should be built around a set of clothes. The clothes can come from one's own wardrobe, as some sewing, cutting, or colouring can produce a whole new outfit. Lastly, accessories, including footwear, hats, and other items, can be used to complement the costume and give it a final touch. With very little expense involved, just some imagination and creativity, making the best costume for a party can be a fun rewarding activity.
Costume|Theme|Halloween|Clothes|Accessories