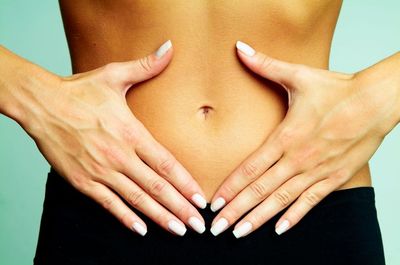 All Disease Begins in the Gut
Hippocrates stated this before Jesus was even born, and it's a Naturopath's mantra in the modern world!
The gut is a term used that could mean anywhere along the digestive tract from your mouth, to your anus. Mostly people are referring to the small and large intestines, which makes up the largest percentage of the GI (gastro-instestinal) tract.
Lets break it into simple and logical steps.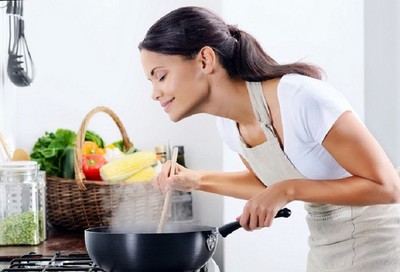 Step 1.
The first step to digesting well is actually in your nose! Smelling the aromas starts the digestive juices to flow, particularly the enzyme rich saliva.
When we eat cold foods, or are buying fast food, this step can be missed, resulting in less than optimal enzyme production from the get-go.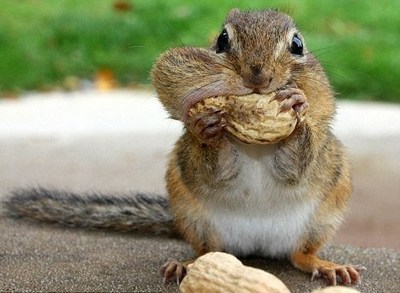 Step 2.
Chew your food!
It's so obvious that we tend to forget!
Chewing breaks apart the food into small bits, mixing it with the slippery saliva. This makes swallowing easy. However, while you are chewing, the enzymes in the saliva start breaking apart the chemical bonds in the cellulose fibres of plants, and the big molecules of fats. The more processed the food is from proper chewing, the better it will be digested later on in the small intestines.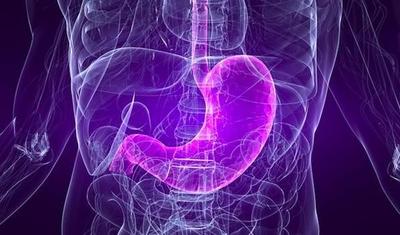 Step 3.
The stomach is like our furnace! It is the most acidic part of our body and it needs to be to break down the large protein molecules, and kill off harmful pathogens.
Indigestion is 9/10 times due to LOW stomach acid - so if you suffer with reflux or heart burn, please get it checked out by a Naturopath.
Our stomach requires good levels of zinc and vitamin B6 to make the acid, so keep those zinc levels healthy!
Look at your palm.
You should be eating 3 palm size portions of protein rich foods each day. If that is a struggle, then maybe you don't have enough stomach acid production.
Try this:
Take 1 teaspoon of
Bragg's Apple Cider Vinegar
in 1/2 cup of warm, filtered water straight before your meal.
Pre-digestive tonics
are extremely useful to stimulate digestive juices through their 'bitter' qualities. The entire GI tract has bitter taste receptors which signal the liver to produce bile. Bile is full of enzymes that break down fats. They can also increase stomach acid secretion depending on which herbs are in the formula.
I make a special herbal tonic to support digestion - check out my
eBay store
.
Be cautious using bitter herbs if you have had your gall bladder removed, and consult a practitioner first.
If these suggestions don't help, seek some good advice to get your stomach digestion working better.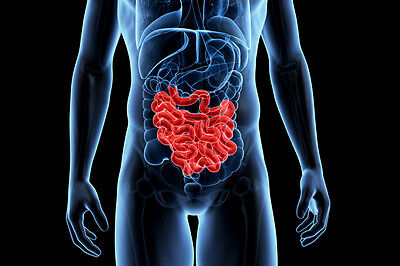 Step 4.
Next the food moves into the inadequately named small intestine. This is HUGE! It measure at about 7 meters if stretched out, and a lot of reports of pain happen in here. Pain can be caused by inflammation, food allergy, bacterial overgrowth, or structural issues. Most of our vitamins get absorbed along this long part of the GI system.
There are some fantastic products to replace your digestive enzymes. These are fast working, and I use them a lot while I build up the nutrient deficiencies and support the liver with herbs. Sometimes it is beneficial to stay on enzymes for life, because as we age, we naturally produce lower quantities.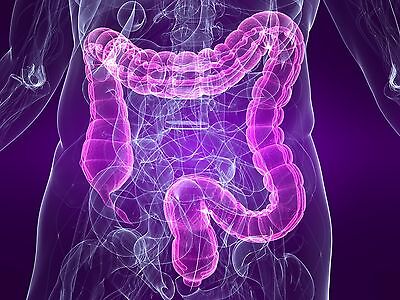 Step 5.
The large intestine - or bowel - is about 1.5 meters long and houses an extensive ecosystem of bacteria, fungus, moulds, and parasites.
Bacteria are necessary for life, because they actually make vitamins and chemicals that we need that we can't get any other way! For example, E. coli is responsible for creating dopamine, serotonin, folate, vitamin K and more vital nutrients. If your levels of E. coli are low, you could be suffering from mood disorders!
The Western diet and lifestyle, along with drug use such as anti-biotics, has resulted in our bowel micro-flora becoming quite unbalanced. A probiotic a day may be a great health step, but if you have nasty pathogens making a home in your gut, then more aggressive therapy is needed to correct this issue.
However, for general good health, be sure to eat pre-biotic foods, such as Globe Artichoke, as well as pro-biotic foods, such as yoghurts. A probiotic a day is a great recommendation.
Pre-biotic = a food source for bacteria.
Pro-biotic = actual bacteria to add to the bowel.
Vegetables are a great food source for your friendly bacteria, so eating 3-5 handfuls of whole veggies a day is super important. When you eat a lot of processed food, it gets absorbed through the small intestines and the bacteria in the large intestine becomes starved and dies off. This gives room for other things to grow, such as candida or moulds. And this is not good!
Step 6.
The final Hoor-ah!
Bowel movements actually tell us a lot about the state of your digestive tract and what is or isn't living in there. If you suffer with constipation or diarrhoea, that's NOT normal. We often don't know what normal is, because it isn't polite dinner table talk. Or it's just down right embarrassing to talk about!
So that you know, a healthy bowel will do a poo at least 1 time a day, but usually 2 times. Even 3 is ok if the formation is good.
Type 4 on the chart is what it should look like.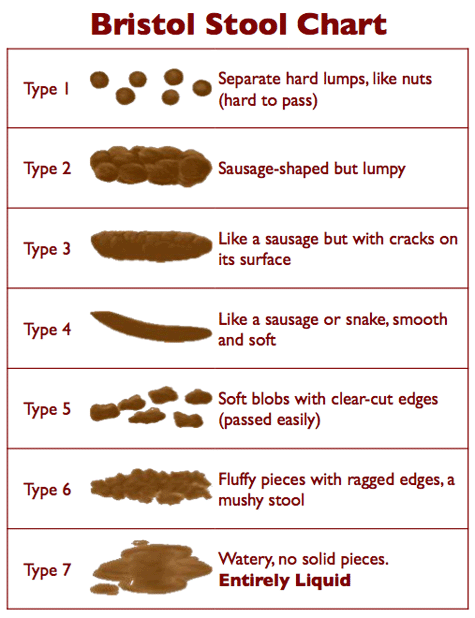 That's about it! This is a very simple guide, but I hope that you found it useful! If the issue persists, please get onto it. Find a Naturopath or similar to help fix the underlying issue.
Bowel cancer is totally avoidable - but a real issue in our society. Don't put up with a faulty digestive system - get it sorted out!

Lot's of Love,
Tanya Kurzbock - Naturopath