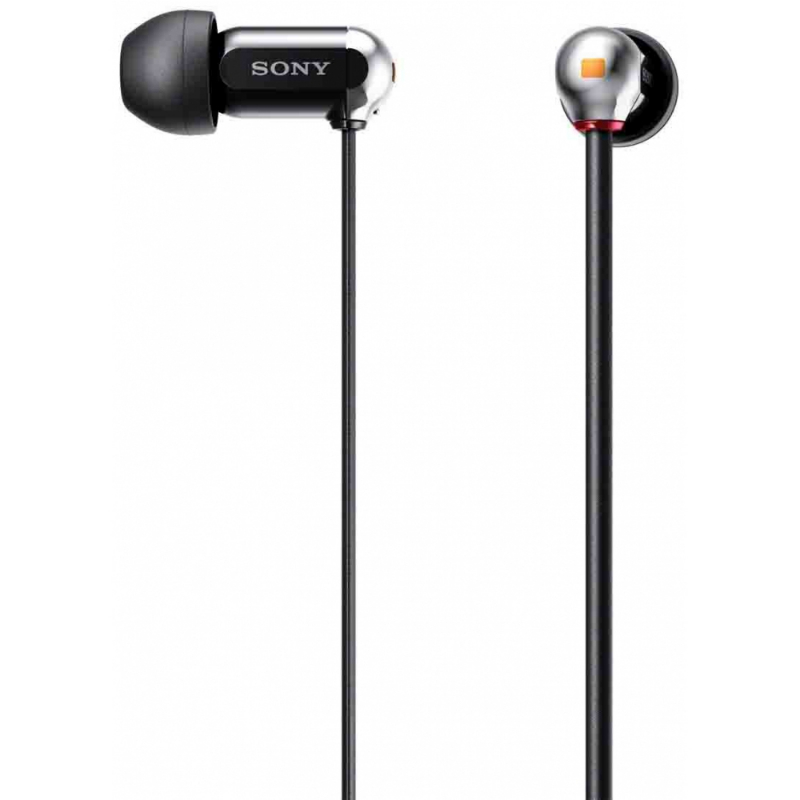 After acquiring the perfect MP3 player it would be a disservice to the product to use an inappropriate pair of headphones. Even though earphones are the most common option for listening to music, headphones could actually be considered the premiere choice. They sit on the ears and provide a high level of sound quality whilst offering a higher stability to earphones.
As technology develops, the models released continue to evolve to make the music industry sound better. In order to get the best deal on a new pair of headphones be sure to check out eBay's dedicated deals section.
Headphone Comfort
Headphones are a truly versatile product and vary in both size and stature, so do not expect them to come in a set form. They're not tagged in sizes such as small, medium or large and in many instances are fully adjustable when it comes to fit. The following takes a look at the different aspects of headphone construction and how they go about offering comfort.
| | |
| --- | --- |
| Adjustability Features | Description |
| Earpieces | Earpieces are what delivers the sound from the MP3 player to the ears, and in most instances are fixed in place. However, it is possible to find certain models in which they are adjustable. In such instances the earpiece can be moved both towards and away from the head. This alleviates pressure from any unnecessary tightness. |
| Adjustable Sides | A pair of headphones will usually be adjustable on either one or both sides. It allows for the user to make the overall shape of the headband either longer or shorter. It is the perfect feature for allowing users to obtain a set fit for their head. |
| Flexible Band | The band is what rests across the top of the head; it is advised that people pick one that is flexible. It should be able to mold and bend to the shape of the head, to allow for extra comfort even during periods of prolonged use. |
| One-Size-Fits-All Headphones | These types of headphones are regularly advertised, however they are generally thought to be the lowest quality. They can be uncomfortable, but the plus-side is that they come with an appealing price point. The reason for their one-size-only nature is down to the fact that they feature a hard molded plastic headband that can't be adjusted. |
Always remember that wearing unsuitable and uncomfortable headphones can actually be painful. The best advice is to buy a pair that is fully adjustable to allow for maximum ease of use.
Sound Quality
The whole purpose of a pair of headphones is to deliver high quality sound. When trying to figure out the sound quality of a pair of headphones, frequency is something that will ultimately need to be considered.
| | |
| --- | --- |
| Frequency | Description |
| Low | Headphones that have a low range will have a frequency that goes up to 10,000 hertz. Such headphones will produce a poor quality sound but will be more affordable. |
| High | Anything that comes in at over 20,000 hertz is usually classed as high range. High range headphones generally offer a more detailed sound. High quality is something that everyone should be looking out for, however such a feature does come at a premium. |
Bass
The highest quality headphones pride themselves on delivering a booming bass. It is one of the defining factors to consider when choosing to listen to certain genres of music. Bass can actually be somewhat difficult to define so it is advised that shoppers check out customer reviews of headphones, in order to get a better grasp on how much a pair can deliver.
Noise Control
Headphones are all about delivering sound, however there is actually more to a pair than just outputting music. There should also be a feature in place that stops noise coming in and disturbing the listening experience. Those who want the best in blocking out external noise will need to pick either an isolation or cancellation pair.
Noise Isolation
The purpose of a pair of noise isolation headphones is to block the ears from the surrounding environment. This is to make sure that the only thing someone can hear is the music they are listening to. Noise isolation headphones use pads that mold to the shape of the ear, and foam canals with added seals. Even though they do their job well, they are considered the low-cost option and quality varies from model to model.
Noise Cancellation
Headphones that have a noise cancellation system are far more expensive, but are the most effective at encapsulating sound. They work by blocking out surrounding noise using sound waves that repel any unwelcome ambience. There is a small microphone inside of the earphone that distinguishes what sound should be blocked and what should remain untouched. This complicated circuitry is unrivalled in terms of quality and offers people the chance to listen to their favourite music without any interruption.
Warranty
It is a common misconception that headphones are robust, this simply is not the case and they are in fact just as delicate as the MP3 player itself. Their delicate nature is part of the reason why brands offer warranties on certain pairs. The other key reasons as to why a manufacturer may offer warranty include.
· It shows that the manufacturer stands behind the products quality and will back it as one that is a worthy investment.
· The features have been well invested in by the brand and that they endorse the materials that are used.
· Customer loyalty in the world of audio equipment is important. Warranties are a great way to get customers to stick with a certain brand over an extended period of time.
· It is worth noting that not all headphones come with a warranty but that shouldn't mean that they aren't suitable for purchase.
· If you do find the perfect pair of headphones that doesn't have a brand warranty, look at buying third-party insurance for them.
· Choosing to buy insurance from another source is a great way to get increased coverage.
How to Buy Headphones on eBay
The world of audio equipment and technology can be quite confusing, but eBay has made shopping for the right pair of headphones easy. The world's leading auction site allows people to shop and complete their MP3 player setup from the comfort of their own home. To see all the headphones, which are up for sale, select the electronics, audio and headphones/headsets categories.
After finding the right pair of headphones to suit the MP3 player that you own, pay for them using PayPal. PayPal is the most popular online money transaction website and one of eBay's exclusive partners. Paying for items this way means that the shopper is fully covered by the buyer protection program, should anything untoward happen with the transaction.
Conclusion
There is no shortage of audio output devices that can connect to an MP3 player. The best choice for listening to music on the go is a high quality pair of headphones that have the ability to either cancel or isolate noise. By using the information detailed, shoppers will be able to make an educated purchase that will serve them well.
When looking for headphones there are many retailers who have good offerings but none offer as great a choice as eBay.