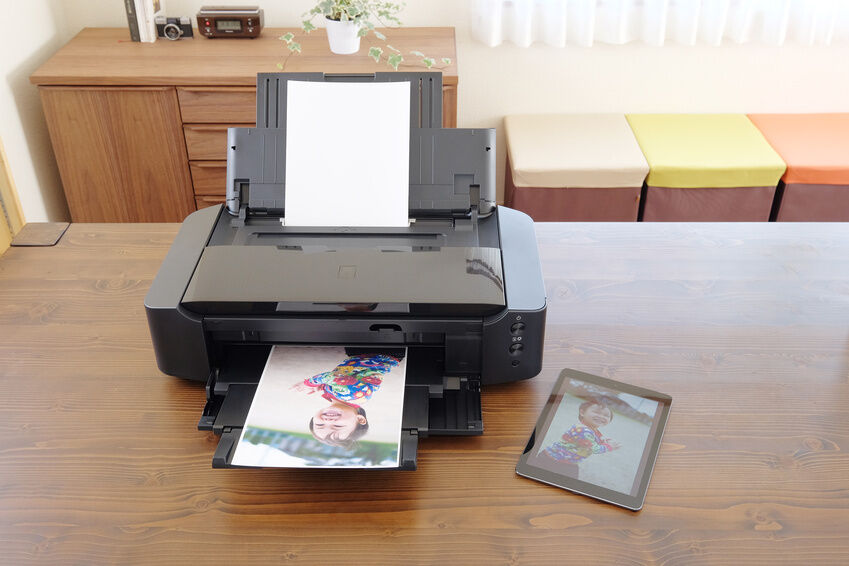 With easy access to high-end cameras and printers, printing professional-looking photos at home should not be a challenge even to an average user. An average device user does not have to spend thousands of dollars to print high quality photos at home. There are two things a user needs to print excellent photos: a decent camera and a great printer.
Choosing a Camera
To print high quality photos, one should first be able to capture images in high resolution. This means that a user's camera must be decent enough to take clear, vibrant photos. There are thousands of point-and-shoot cameras available to consumers these days that it's easy to get confused with all the choices. Typically, a camera with a resolution of 6 megapixels or more is required to be able to print large images.
There are also other factors to consider, such as zoom capabilities and how well it captures photos in low-light conditions. If these features are not an absolute necessity, then an entry-level product that meets the minimum 6 megapixel requirement is a sensible choice.
However, if it's important that shots are clear and detailed despite distance shooting or poor lighting conditions, then it's best to invest in something more advanced such as a DSLR (Digital Single Lens Reflex) camera. These cameras offer more options for taking high resolution photos in great detail. Check out this guide to learn about choosing a DSLR camera.
Choosing a Printer
Printing photos are a great way to showcase one's work, so it's important that prints come out just as brilliantly as the images. There are many printers sold at relatively low prices, and it's easy to think they might pass as quality photo printers. This is not always the case. Before looking at the price, consider what a printer is capable of when it comes to printing photos.
Types of Printers
Laser and ink jet printers are the two most common types of printers manufactured for office and home use. Both have advantages and disadvantages, but both of them also gets the job done. The main difference between the two is that laser printers use a toner cartridge which is filled with ink in powder form while ink jet printers use liquid ink.
Generally, ink jet printers do a better job of printing photos because it can render color and details more accurately than a laser printer can. On the other hand, laser printers are able print multiple copies at high speeds with acceptable quality.
Most home and office users prefer these printers not just for their photo printing capability, but for printing text documents and other features like copying and scanning.
The most suitable printer to use for printing photos is called a Dye Sublimation Printer. These printers use heat to mix colors and print them on to a surface with a clear, protective layer like a photo paper. It is important to note, however, that this type of printer cannot be used for any other printing job.
Conclusion
Printing high quality photos at home is not an impossible task. One only needs to know what features to look for in a camera and printer to achieve the desired outcome. While different devices offer a myriad of features, knowing which ones are important is key to perfect the art of printing professional photos at home.