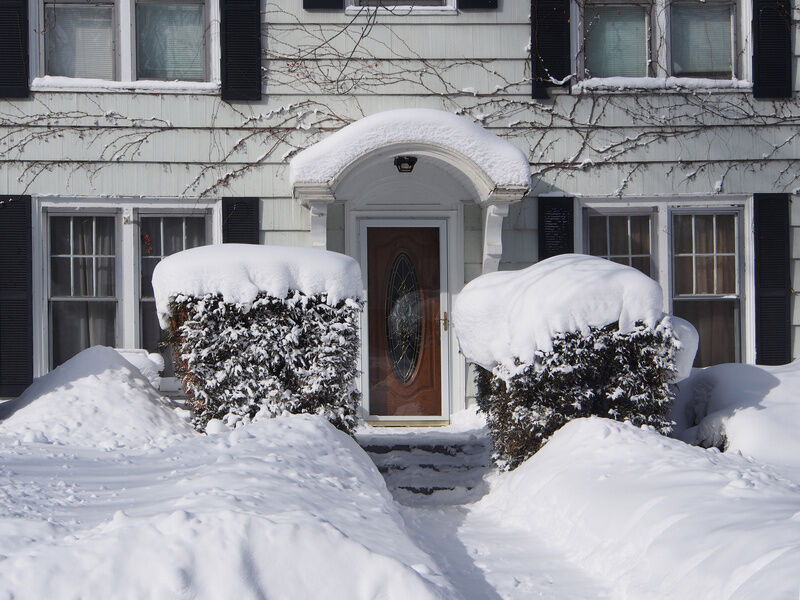 Even the hardiest of shrubs have trouble flourishing in the depths of winter. If the shrubs in a garden are left unprotected, they're susceptible to damage from frost, snow, wind and winter burn. To keep shrubs safe and healthy during the cold months of the year, use one of these methods of protection.
A Burlap Wrap
A burlap wrap can help protect plants from a few types of winter damages. It prevents damage to the bark or branches from high wind, and it also protects the shrub from snow and ice. Plus, if the plant is located near a road, it keeps it safe from salt spray coming off of car tires. One of the easiest and most effective ways to use burlap is to wrap the plant tightly, winding the burlap around the tree a few times. Then, secure this wrapping in place with twine. To make this wrap even more secure, drive a few tomato stakes into the ground around the plant, wrap another layer of burlap around the stakes, and then staple the cloth into place. This will protect the plant from heavy snow that may otherwise break its branches.
Mulch
Since there isn't much water in the ground in the winter months, plants need some help getting the moisture necessary for their survival. To give them this moisture, cover the ground around the shrubs with a seven-centimetre thick layer of leaf or bark mulch. The mulch will help preserve moisture all winter.
Hardware Cloth
One of the most common causes of winter damage isn't actually from the weather--it's from animals. Hungry mice, rats, and rabbits can chew up the branches and leaves on shrubs if the plants aren't protected. To keep these pests from damaging the plants, use a hardware cloth that's made with mesh. Use this to create a cylinder around the shrub, making sure that every inch of the plant is behind the barrier. Then, push the cloth firmly into the ground. This mash cloth can also be left up after winter to prevent pests from getting to plants all year round.
Anti-Desiccant Spray
One of the most damaging parts of winter for plants is water loss. Because the plants can't get their moisture from the ground, the plant's leaves sacrifice their stored water. An anti-desiccant spray helps slow down the water loss in plants. The spray does this by creating a barrier over the leaf's pores, which helps lock in moisture. This spray is easy to find at hardware stores and online. For those who live in an area with harsh winter, use the spray once in late November or early December, and then again in February. For those with more mild winters, only use the spray once, in either December or January. Anti-desiccant spray will keep plants alive and healthy until spring comes.