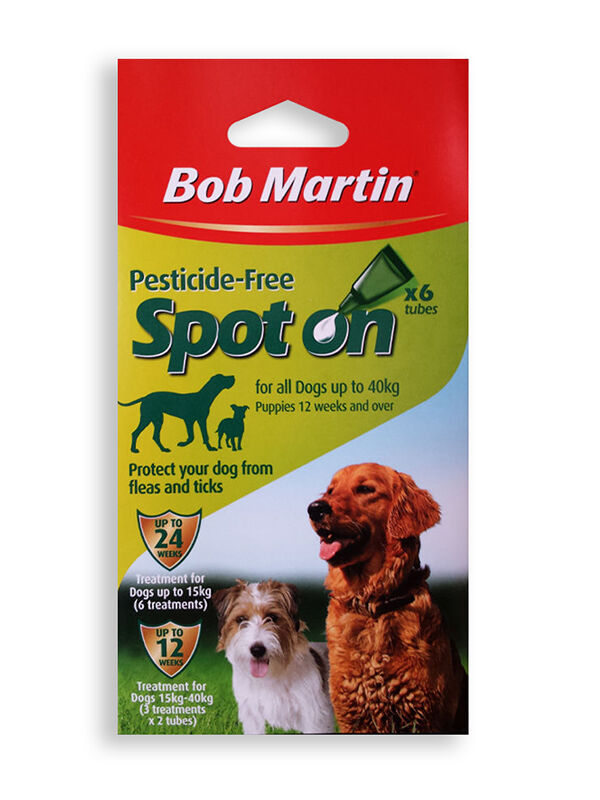 Summer is the primary season for flea and tick infestations, but parasites can be a problem for pets year round. Not only do fleas and ticks carry diseases that may endanger pets, they can multiply rapidly and spread throughout a household. Thankfully, various flea and tick remedies are available. This guide will provide information on how to choose and apply an effective remedy.
Understanding Fleas and Ticks
Fleas and ticks are parasites that commonly infest cats and dogs. Mature fleas can survive on a pet for one to two weeks, and may also lay eggs on the carpet and furniture. Since fleas are able to lay a large number of eggs on a daily basis, female fleas are a threat to household sanitation. Eggs will hatch once laid, often settling in pet beds or burrowing into household items.
Ticks are often difficult to detect, and dogs with tick-borne diseases may not show symptoms for 7-21 days. Pets that roam through tall grass and shrubs are at risk for tick infestations. American dog ticks are the most common type and have large silver spots on their heads.
Fleas and ticks are often difficult to spot with the naked eye, thus it is difficult to know for sure whether a cat or dog is infested. Household pets such as cats and dogs may remove fleas and ticks while grooming, leaving only itching and scabbing as evidence.
The most obvious sign of a flea or tick infestation is scratching, but excessive grooming and bald patches may also be present. Fleas and ticks are 2 mm long, and may leave faecal matter on pets or carpets. Owners should seek treatment immediately if such evidence is noticed.
Types of Flea and Tick Remedies
It's best to apply remedies when the household is peaceful and relaxing. Pets should not be wrestled during the application process, as this will create fear during future applications. If a pet seems anxious, it's best to wait for it to settle down rather than be forceful. Pets can sense an owner's anxiety and will tense up. Thus it is best for owners to behave casually.
There are a variety of flea and tick remedies available, many of which are applied externally. Flea and tick remedies available on eBay come in three basic types:
Spot-Ons
Spot-Ons are an effective and simple treatment for preventing infestations. These treatments come as a small vial of liquid which can be applied to the back of a cat or dog's neck. Spot-Ons are mess free, killing fleas and ticks while preventing more eggs from hatching.
Spot-Ons work best when absorbed into the skin. After a treatment is applied, pets will sometimes feel the liquid absorbing and attempt to rub it off. Owners should prevent pets from rubbing or rolling around on furniture or carpets in order to allow the medicine to work fully.
Powders
Powders are an older method for killing fleas and ticks. They are applied to a pet's coat and must stay on the coat in order to be effective. The downside is that this can create a mess around the house. If inhaled or swallowed, the powders could cause a pet to become ill.
Powder remedies may be applied by sprinkling the product around the root of the hair, or brushing backwards through the coat with a comb. Pets should be kept away from water and discouraged from rolling around for several hours after treatment.
Sprays
Sprays are best for small kittens and puppies, as it is not recommended to use Spot-On treatments on young pets. The spray must be applied to the entire coat, but it is crucial to avoid a pet's ears, eyes, and nose. Owners should wear gloves to rub the spray through the pet's coat effectively. After application, the pet's coat should feel thoroughly and evenly wet.
Purchasing Flea and Tick Remedies on eBay
The above listed products and other pet accessories may be purchased on eBay. Owners can use the search bar on any eBay page and type "flea remedies." Products can be purchased in two ways, either by bidding on products or using the "buy it now" feature. With this feature, the buyer will have the opportunity to immediately purchase the product at a set price.
Flea and tick products can be found in the Pet Supplies section within the Home and Garden category on eBay. Discounts are available, as well as free postage on certain products.
Using the information in this guide, owners can find and purchase effective flea and tick remedies for their pets. Many pet owners opt for Spot-On treatments, as this will typically rid pets of parasites quickly and easily. Owners should consult with a veterinarian before treating pets with any medications. The Pet Supplies section of eBay can be used to find the above products.