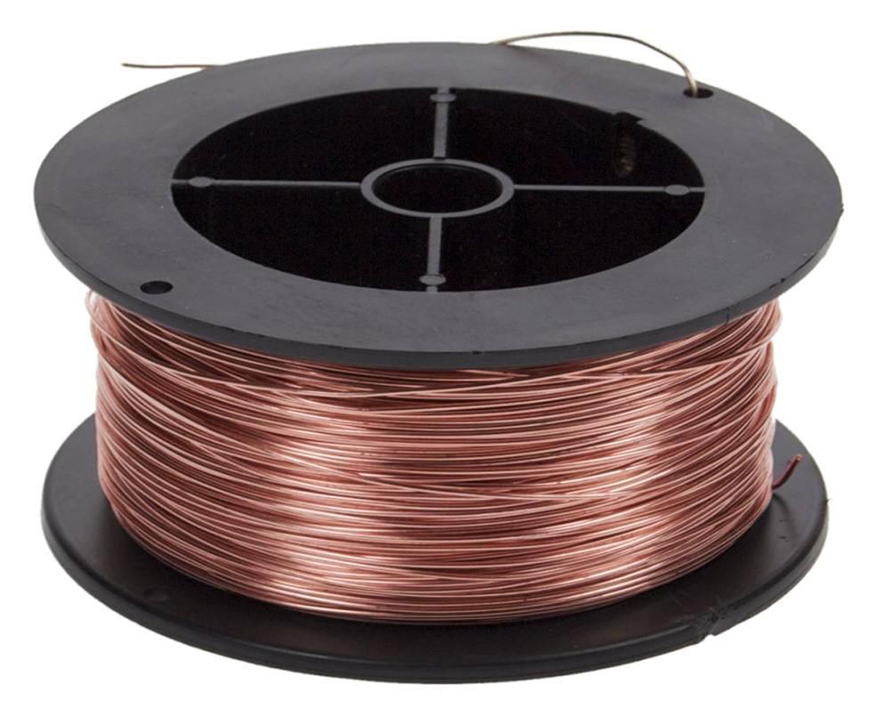 Since the invention of the telegraph during the 1820s, cooper has played a significant role in the development of electrical wiring in myriad applications, including the groundbreaking discovery of the telephone. Copper represents the primary electrical conductor for power generation, telecommunications, electronics circuitry, and power distribution. More the 50 per cent of the copper mined throughout the world goes toward the manufacturing of electrical wires and cable conductors. Immense demand translates into a booming industry for recycling copper wire for products, such as power tool cords and computer USB cables. Before shopping on eBay for copper wire, consumers should learn about the types and how to strip down copper wire before taking it to a local recycling centre.
Copper Wire Categories
Consumers can find copper wire transferring electrical current within stereospeakers, high-definition televisions, and automobile engines. However, the composition of copper wire varies among four major categories.
Plain
Manufacturers produce single-stranded plain copper wire as electrical conduits for gauges that perform control or measurement functions for vehicles, trains, and trolleys. Plain copper wire also forms point-to-point connections in several types of electronics products. Some manufacturers coat or glaze plain copper wires to insulate connections in solenoids and automobile engines.
Tin-Coated
Tin-coated wire performs many of the same functions as plain copper wire. The tin coating protects the copper from oxidation, which protects copper wire from heat and moisture damage. Manufacturers anneal the wire and then coat it with tin. Because of enhance protection, tin-coated copper wire garners more money for recycling.
Braided
Utilised for applications that require greater flexibility, braided copper wire possesses more strength than plain or tin-coated copper wire. The high degree of flexibility stems from the capability of interweaving as many strands of copper necessary to deliver electrical current. Braided copper wire can withstand larger electrical current loads, which makes this type of wire perfect for connecting appliances and audio equipment components.
Tinsel
Manufacturers create tinsel copper wire by flattening and covering braided copper wire. The cover can comprise several types of thread materials that include nylon, cotton, and silver. Consumers can find tinsel copper wire in high-quality loudspeakers that connect braided wire from a speaker's voice coil to the speaker tabs. Braided copper wire also connects video accessories to form home theatre systems.
How to Strip Copper Wire for Recycling
Australians can recycle copper wire by taking the stripped down version of the wire to one of the dozens of recycling centres operated by local and state government agencies. Stripping down copper wire and cutting the wire into small pieces takes time, but do-it-yourselfers can easily accomplish the task by using a few common tools.
Box Cutter Method
The box cutter method for stripping copper wire requires a bucket for the stripped wire and a second bucket for the insulation. Secure a section of copper wire in a vise at one end. Slowly move the box cutter blade over the top of the insulated copper wire. The hand movement must be slow to ensure the box cutter slices through all of the insulation. After running the box cutter through the entire secured section of insulation, do-it-yourselfers then peel the insulation away from the wire and discard it into one of the nearby buckets.
Wire Stripper Method
For do-it-yourselfers who do not have a steady hand, the wire stripper method provides a convenient way to remove wire insulation. Secure one end of the insulated wire in a vise, place the copper wire within the stripper, and pull down forcefully to remove the copper wire's insulation. Australians can vary the length of the stripped piece of copper wire, depending on their strength and cutting precision. After stripping a section of copper wire, do-it-yourselfers should store the stripped wire in a moisture-resistant container for transport to the nearest recycling centre.
Tips for Stripping
Regardless of bucket size, copper wire recyclers can fit more wire in a storage bucket by cutting sections less than 15 cm in length. Copper wire recyclers should never attempt to burn off insulation or coatings, as the outdated practice can release noxious fumes and damage the exposed copper. Virtually every recycling centre only accepts stripped copper wire in near mint condition. People can find some electronics shops that employ professionals who perform copper wire stripping for a nominal fee.
How to Buy Copper Wire on eBay
People have several reasons to recycle copper wire. The price of copper wire continues to soar due to high demand. Recycling copper wire also prevents noxious chemicals from leaching into soil and water sources. After you deliver stripped down copper wire to one of the recycling centres, you can then go on eBay to find sellers who offer the type of copper wire that matches your buying criteria. You can find high-quality copper wire to connecttelevision accessories or to provide electrical power satellite television receivers. To ensure you find the right eBay seller, type criteria-specific keywords into eBay's search engine.