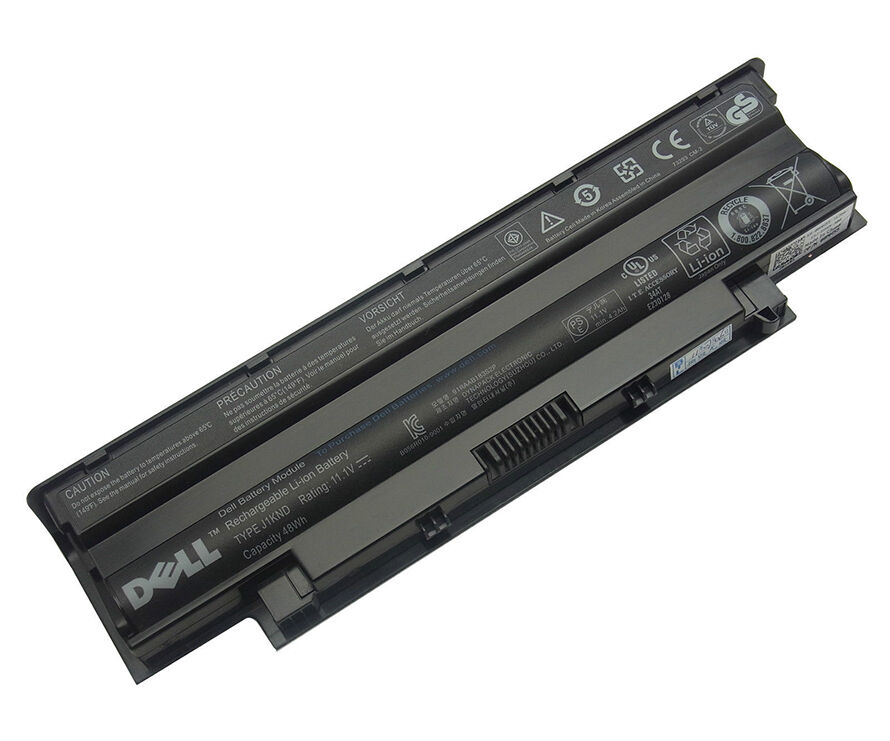 Laptop users enjoy the computer device because it allows them to work from virtually any type of environment. This means that laptop users can expect to replace the batteries that allow them the convenience of computing from anywhere. Although finding high-quality laptop batteries on eBay takes little time, trying to recycle the expired batteries can be a frustrating endeavour. Before finding a final home for expired batteries, laptop users should first learn about the types of laptop batteries and learn some tips on how to extend the life of the batteries, as well as review the methods for recycling laptop batteries in Australia.
Types of Laptop Batteries
Contemporary laptops receive power from three types of batteries. Each type of battery possesses advantages and disadvantages, although lithium-ion batteries have become the standard for the latest laptop models. However, laptop users who purchase used models can work with nickel cadmium or nickel metal hydride batteries. Laptop users confirm the type of battery by examining the laptop's label.
Nickel Cadmium (NiCd)
As the first rechargeable laptop batteries, NiCd batteries have lost popularity due to weight and efficiency issues. The bulky batteries do provide users with versatility for running the latest software applications and they provide high power outputs. Consumers who want a laptop for personal and light professional work should consider the affordable nickel cadmium battery.
Nickel Metal Hydride (NiMH)
The popularity of NiMH laptop computer batteries stems from what industry professionals refer to as the "memory effect". This phenomenon causes laptop computers to calculate that the laptop has lost power when the machine still has about 20 per cent power capacity left to operate. Although NiMH batteries revolutionised the computer industry, the batteries rarely appear in newer laptop models.
Lithium Ion (Li-ion)
Lightweight Li-ion batteries do not produce the memory effect, and thus, have become the battery standard for most laptop manufacturers. The powerful batteries allow users to add several accessories without draining power from the CPU or memory devices. As the most expensive laptop battery, the Li-ion provides users with much longer lifespans.
Recycling Laptop Batteries in Australia
In Australia, battery recycling laws typically fall under the legal jurisdiction of local and state governments. The premise for virtually every battery recycling legislation is protecting citizens from exposure to harmful degraded battery metals and potent chemicals. Laptop users have two methods for recycling their batteries that fall within the guidelines set forth by government regulators.
SITA
The non-profit organisation SITA operates a battery recycling programme across Australia. Although the organisation specialises in collecting lead-based used lead acid batteries (ULAB) from vehicles and common household goods, it also accepts laptop batteries that contain lithium ion, nickel metal hydride, and nickel cadmium. SITA operates two laptop battery recycling programmes: one for consumers and another for large companies that want to recycle hundreds of batteries. Consumers drop off their laptop batteries at collection boxes that SITA places throughout larger municipalities. The organisation also delivers containers to homeowners and small business operators after receiving a telephone request to deliver the containers. When the container is ready for pick up, homeowners and small business operators contact SITA by telephone.
Electronics Retailers
Big box electronics shops often run recycling programmes for all of the products they sell that operate on battery power. In addition to collecting recycled batteries that come from smartphones and desktop accessories, the large electronics shops also provide collection bins for each type of laptop battery. The retailers offer the recycling programme at a loss, but they gain valuable foot traffic that they can convert into loyal customers.
How to Extend the Life of a Laptop Battery
Recycling laptop batteries enhances the environment and provides battery manufacturers with a low-cost battery option for consumers. However, laptop users can delay the inevitable recycling by performing a few simple manoeuvres.
Plug in the Laptop
Portability represents one of the greatest advantages of using laptop computers. Nonetheless, laptop users can expect longer battery lifespans when they plug in their laptops rather than using the devices on battery power. To ensure easy access to outlets, laptop users should purchase at least one extra adapter to carry in a laptop bag.
Adjust Screen Brightness
A large majority of desktop and laptop manufacturers produces units that include high-quality screens. Displays that include LED backlights represent a major improvement over previous screen brightness technologies. However, many laptop users turn up brightness levels to exceed what they need to see the screen. Laptop users should maintain low backlight levels to conserve battery power.
Disable Devices
Hardware devices require juice to perform their operations, and thus, a large number of devices can quickly drain laptop battery power. Laptop users can extend the life of their laptop batteries by disabling unnecessary wireless function and rarely used hardware devices. They can check how often they use devices by referencing the computer system's hardware manager. They should also update device drivers that install devices that require less power to run.
How to Buy Laptop Batteries on eBay
Replacing the battery in your laptop does not require you to fight the hordes of people who line the aisle of electronics shops. You can conveniently find the right battery for your laptop by shopping online at eBay. Simply utilise the powerful search engine to find seller candidates who match your buying criteria. Type specific keywords into the search engine that best describe what you want from a laptop battery. You can search by brand, such as typing either "Compaq" or " Toshiba" into the search engine. After you reduce your seller candidate list to a few manageable options, review the customer feedback that eBay places on each seller's product page.