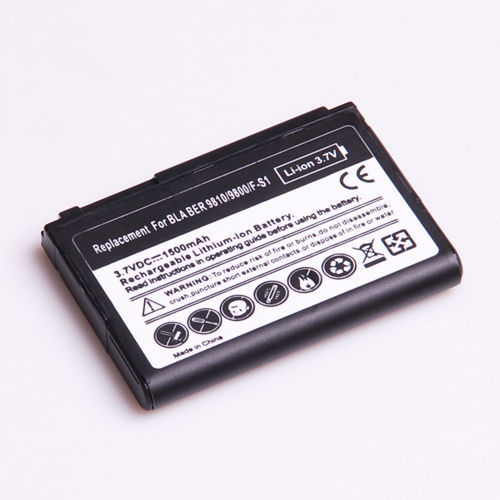 Lithium ion batteries belong to the rechargeable family of battery types, which means they possess longer lifespans than other types of batteries. Consumer electronics manufacturers often pair lithium ion batteries with portable electronics, such asMP3 players and portable radios, to charge devices on the go. With the best energy densities effect, lithium ion batteries have become an industry standard for audio and video devices. However, even rechargeable batteries eventually wear out, which means consumers must shop on eBay for replacement lithium ion batteries. Before shopping online, consumers should first review the benefits of recycling batteries, the types of lithium ion batteries, and read a general description about how to recycle the batteries.
Benefits of Recycling Batteries
The growing role that electronics play in popular culture means battery use has increased to meet the power demands of new devices. Government public awareness campaigns have heightened the importance of recycling batteries, yet too many battery users toss their batteries into the trash. Recycling batteries provides four primary benefits that positively affect battery users and the environment.
Reduce Landfills
Regardless of size, batteries comprise a significant portion of landfill debris. According to recyclingweek.org, Australians disposed over 300 million batteries during 2012. A majority of the disposed batteries ended up in landfills, especially batteries that power desktop computer accessories.
Eliminate Harmful Metals
Hazardous mercury, zinc, and lithium represent some of the metals that manufacturers use to construct batteries. Although direct contact with the metals can cause skin and tissue damage, the real threat derives from landfill leaks that enter the water supply.
Prevent Chemical Poisoning
Batteries include potent chemicals, such as sulphuric acid, that can burn skin and leak into soil that surrounds a landfill. The chemicals also corrode other metals deposited in landfills and the metals join chemicals in forming a dangerous health hazard.
Cheaper Batteries
Manufacturers take recycled batteries and reuse the materials to develop new batteries and other consumer products. Instead of integrating metals into the new batteries, manufacturers extract the metals from the recycled batteries, which reduces the money the companies spend to produce batteries.
Types of Lithium Ion Batteries
Most battery users believe they have limited, if any, options when it comes to purchasing lithium ion batteries. However, consumers have several lithium ion battery options that mostly vary because of the cathode materials used to manufacture the battery. Consumers have five primary lithium ion battery options.
Chemical Name

Abbreviation

Description

LCO

Produces high capacity charges

Works best with mobile phones, laptops, and digital cameras

Lithium manganese oxide

LMO

Considered the safest battery

Lower capacity than LCO

Works best with power tools

Lithium nickel cobalt manganese oxide

NMC

High specific power

Long lifespan

Works best for powering electronics that operate for long continuous periods

Lithium iron phosphate

LFP

Lowest capacity, but provides the longest lifespan

Works best for powering iPods and MP3 players

Lithium titanate

LTO

High capacity

Consistent delivery of power

Gaining popularity for grid storage
Lithium ion battery users must understand the composition of their batteries before they begin the recycling process. Some of the materials may pose hazards if mixed with certain chemical elements, such as oxygen. When in doubt, lithium ion battery users should consult with battery sales professionals.
Recycling Lithium Ion Batteries
Battery users have two options for recycling their batteries. They can either go through an Australian non-profit partnership, called SITA, or recycle by collaborating with large electronics companies and local governments.
SITA
SITA offers an Australian national battery recycling service that encourages battery users to keep their batteries away from already overcrowded landfills. The non-profit battery recycling service targets bothsingle use and rechargeable batteries mostly used to power household goods. SITA strategically locates collection boxes for consumers and stillage for large commercial ventures that the organisation regularly empties into some type of transport that delivers the batteries to recycling centres.
Battery users can start recycling their batteries by following three simple steps:
1. Call SITA's customer service to order a recycling container
2. Place the container in a high traffic area of the home or office
3. Once full, call SITA to arrange collection of the container
Public and Private Sector Collaboration
Some Australian cities establish collection sites for hazardous materials, including lithium ion batteries. Many Australian municipalities ban the practice of disposing batteries in municipal dumps and trash collection receptors. Several large electronics chains offer customers recycling kiosks inside of their shops. The chains typically accept batteries purchased elsewhere and they do not charge for the recycling service.
How to Buy Lithium Ion Batteries on eBay
To find the right eBay seller, you need to utilise the website's powerful search engine. You can type keywords, such as "new" or "used", into the search engine to return sellers who offer lithium ion batteries that fall within your budget. You can also search for your favourite brand name or look for recycled lithium ion batteries that power computer accessories. Once you return a handful of seller candidates, review the accepted payment methods and delivery terms offered by each potential seller. To ensure quick delivery, only consider sellers who live close to you. In addition, make sure eBay sellers under consideration accept your preferred credit card as payment for the batteries.