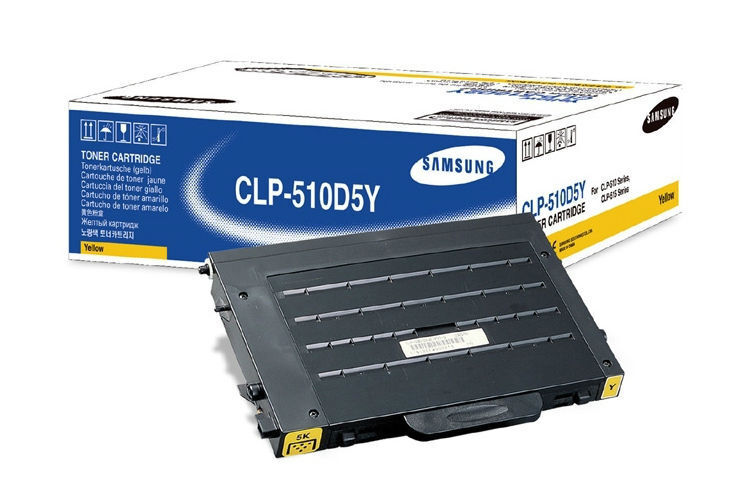 Samsung is one of the most popular producers of laser printers for domestic and business use. All Samsung laser printers use toner cartridges, which contain a range of elements including metal and resin. Throwing empty toner cartridges into the trash bin often results in the cartridges filling up space in landfills, from where they could leak potential toxins into the soil. Recycling Samsung cartridges is the responsible thing to do to protect the environment. Samsung runs its own recycling program for toner cartridges, but users can also opt for alternative methods of recycling. Learning more about recycling and reusing Samsung toner cartridges can make the process easier for users.
Why Recycle Samsung Toner Cartridges
Throwing away Samsung cartridges is not only potentially harmful for the environment, but it can also be a waste of money in the long run. By recycling Samsung toner cartridges, users can do the responsible thing when it comes to keeping the environment clean. All toner cartridges contain a variety of materials, including metals, plastics and resins, and non-metal materials. After recycling, manufacturers can use the recovered materials to produce a new range of products.
Methods to Recycle Samsung Toner Cartridges
Owners can choose from multiple ways to recycle Samsung toner cartridges. Perhaps the easiest of them is to use Samsung's own recycling program, which is available for both domestic and business users. Another method is to recycle the cartridges via a third-party recycling facility.
Samsung's S.T.A.R. Program
The S.T.A.R. Program is environmentally friendly and it allows users to return individual cartridges for recycling. The steps of the S.T.A.R. program include the collection and return of empty cartridges, the sorting and separating of materials, the melting or shredding of recyclable materials, and the reuse of the resulting raw materials for manufacturing new products. To recycle toner cartridges via this program, consumers can request a S.T.A.R. return label pack or office collection box. There is no need to pay for delivery of the empty toner cartridges when using this method.
Alternative Methods of Recycling Samsung Toner Cartridges
Consumers who want an alternative method of recycling a Samsung toner cartridge can use the services of a local centre that collects and sends empty cartridges for recycling. This is a good option for those who do not have the time to ship the empty cartridges back to Samsung. Users can simply collect all the empty cartridges they have and drop them off at a local recycling centre. Some of these centres even offer a collection service, which may come in handy for very busy customers.
Refilling Samsung Toner Cartridges
Most laser printer toner cartridges are suitable for refilling and Samsung ones are no exception. By choosing to refill an empty toner cartridge, users can save money and help reduce the resources that the manufacturing process of new cartridges requires. Most toner cartridges can survive at least three refills and even though the process may sound troublesome and messy, it is actually easy to refill a cartridge.
How to Refill a Samsung Toner Cartridge
An easy way to refill a toner cartridge is by using a toner refill kit. Black and white printers only use black toner powder, whereas colour ones have individual cartridges for all four colours: black,magenta, cyan, and yellow. To refill a cartridge, users should simply open the appropriate plug and pour the toner colour. One should be careful about toner powder building up near the hole. To avoid this, users should shake the cartridge constantly during the refill process. Toner powder in individual colours and toner refill kits are available in most computer shops, as well as online on eBay. When buying toner kits or powder, consumers should make sure the items they buy are compatible with Samsung cartridges.
How to Buy Samsung Toner Cartridges on eBay
Before buying a Samsung toner cartridge on eBay, you should make sure you know the model of printer you have. You can then type the words ' Samsung toner cartridge' followed by the model number into the search bar of the website. Vendors on eBay often make Samsung toner cartridges available at different prices, so it is a good idea to shop around before making a purchase. Refill toner kits are also available on eBay.
Recycling and reusing toner cartridges can save you money and help to protect the environment at the same time. Whether you choose to use Samsung's own recycling program or an alternative recycling method, you are sure to contribute to the well-being of the planet.