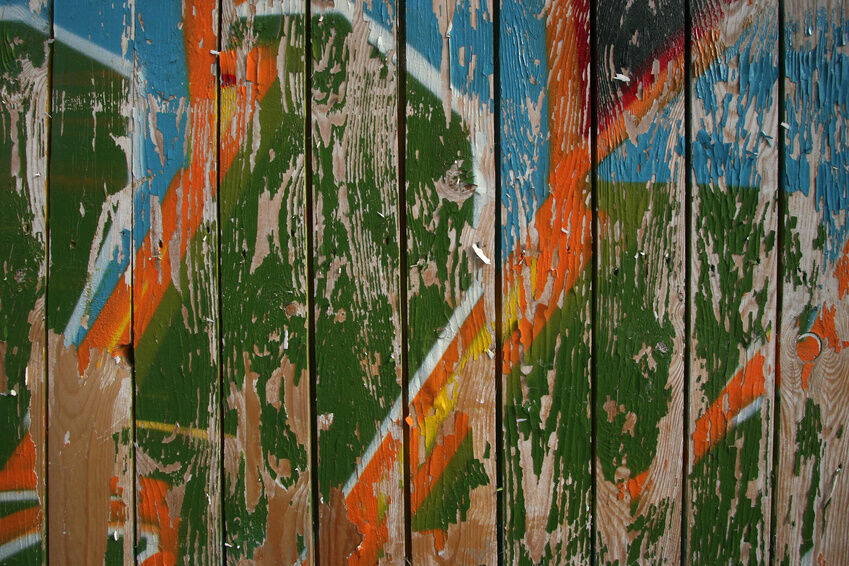 Nobody wants their fence to be a graffiti artist's canvas but, unfortunately, sometimes the unexpected happens. Often, these vandals target wooden fences surrounding homes and gardens. If this has happened to you, here are some easy ways to effectively remove spray paint from stained fences.
Use Paint Thinner
This technique works best on paint that's still wet. Cover a rag in paint thinner. Then, press it to the affected area of the fence. Hold the rag to the graffiti for a minute or more in order to soak up the most paint possible. This method most likely won't get rid of all of the graffiti, but it will help remove at least some paint.
Sand the Wood
Graffiti can also be sanded off a wooden fence. If there's only a small amount of graffiti, it can be sanded by hand with a sheet of sandpaper. However, if there's a large amount of paint, an orbital sander will work best. Apply a large amount of pressure to the fence while using this sander and only use this tool if the fence is stable enough to handle it.
Use a Power Washer
A power washer can also be used to remove graffiti from a fence. Start by screwing a 15- or 25-degree tip into the nozzle of the power washer. Then, use a garden hose to connect the power washer to a water faucet. Set the pressure on the power washer to 2,000 psi, and then hold the tip about 18 inches away from the fence. Turn the machine on and move down the fence, making sure that every inch of the graffiti gets sprayed.
While washing, slowly move closer to the fence. Be careful not to get too close as the sharp tip of the power washer can gouge the wood. Wash off as much graffiti as possible, going over the area multiple times if need be. After removing as much graffiti as possible, let the fence dry for at least 48 hours. Then, sand off any remaining paint.
Because power washing removes a thin layer of wood, it changes the colour of the fence slightly. In order to keep the fence a uniform colour you may want to power wash the entire thing, including the areas that weren't affected by the graffiti.
Repaint the Fence
If you have tried all of these removal techniques and the graffiti is still visible, it may be best to repaint the fence. Start by priming the fence with a primer for exterior surfaces. This will cover up the remaining graffiti. Then, paint the fence using an exterior house paint. With a new coat of paint on, your wooden fence will not only be free of graffiti, but will look brand new.