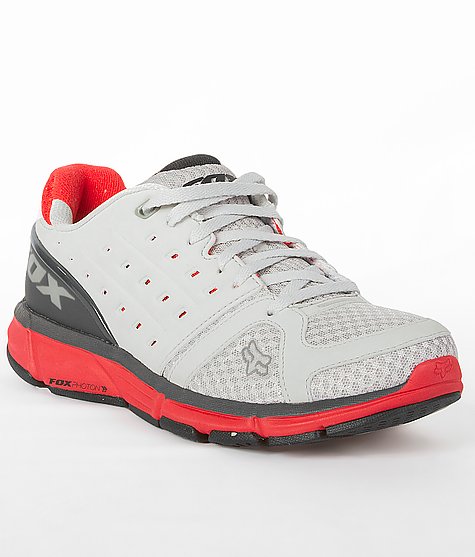 The term 'athletic shoe' has traditionally been associated with and used for sports footwear. Several common and interchangeably used terms for athletic shoes include sand shoes, joggers, and gym boots, to name a few. In Australian English, running shoes, gutties, runners, tennis shoes, and sneakers are a few commonly used names for athletic shoes. For sports played on grass, such as rugby or association football, other terms like studs and cleats more commonly describe those types of shoes.
Because these types of shoes can be expensive, many athletes prefer to repair their athletic shoes when they are damaged, as opposed to immediately buying new shoes. An introduction to athletic shoes and the various kinds of shoe glues that are capable of repairing them is necessary for consumers to handle repairs themselves. Retail shoe stores and sporting goods stores often sell the necessary items for repairing athletic shoes. eBay also boasts a large collection of shoe repair items. At times, eBay also offers great deals on new athletic shoes.
Repairing Athletic Shoes
To keep an athlete performing at his or her best, it is important for athletic shoes to be in good condition. The most prominent attributes of athletic shoes include impact absorption, flexible soles, and appropriate tread. A nice pair of athletic shoes can last for years if they are cared for properly, but at some point, even the best shoes may need repairs. Over the course of time, athletic shoes may experience wear and tear that can be easily fixed. Athletic shoes can cost hundreds of dollars, making it worthwhile to learn a few things about athletic shoe repair to prolong the life of a pair of shoes.
Soles are generally the part that wears out first. Soles on running shoes, for example, should be inspected at regular intervals, and as soon as a buyer sees any sign of worn spots on the sole, he or she should immediately repair the soles with the appropriate glue. This is a temporary solution that only adds a little bit of life to the shoes, but it can be worth it. Glue should be cautiously applied to areas where the rubber is recessed or worn out in order to harden the sole so that a buyer can continue to wear the athletic shoes for a time after the repair.
For a more durable repair, athletes can try one of the various urethane rubber repair systems. They are applied as thick liquids that bond to the soles, toes, and heels of athletic shoes. They harden into thin, flexible rubber to create longer lasting repairs.
The inside of an athletic shoe is as important as its outside. If the interior is in bad shape, a buyer can add more spring to the step by simply adding shoe inserts to the running shoes. The inserts can then be replaced as needed.
How to Repair Athletic Shoes with Glue
Any pair of athletic shoes or climbing shoes can be repaired at home, at least for most types of general wear and tear. The easiest and most traditional methods involve using glue, a needle, and thread for simple repairs. For more complex repairs, buyers may have to replace the soles on climbing shoes. Resoling can be done at home with the help of a resoling kit. These kits generally contain the rubber and glue required for carrying out the repairs.
To make sole repairs with glue, a buyer should first remove the old rubber. This can be done by heating it with an appropriate heating source, such as an electric stove or heat lamp, for 30 seconds and then using pliers to peel away the sole. Once this is done, a user should trace out the pattern of the shoe on the rubber in the resoling kit. It is a recommended practice to add an extra 1/4-inch on all sides. The rubber can be cut with a sharp knife, and a sander can be used to grind down the edges to bevel them like the previous soles. In order to retain the proper shoe shape, the shoes should be stuffed with socks or newspaper.
The glue is then applied to the rubber, and it is attached carefully to the shoe so that there is an even overlap all around. Pliers can be used to pinch the rubber and shoe bottoms solidly together, and then the new soles need to be heated for at least 30 seconds per shoe. After heating the soles, they should be wrapped tightly with tape and left overnight. The excess rubber can be removed the next day after the wrapping is removed. Additional sanding of the edges may be necessary.
Various Glues for Repairing Athletic Shoes
The most common problems with athletic shoes are cracked heels and soles and tears in the uppers. More often than not, some kind of glue can be used to repair the shoes. The most popular types of glue include urethane rubber, neoprene cement, super glue, and epoxy glue.
Urethane Rubber
Urethane rubber is a popular glue for repairing shoes because it does not stiffen the shoes once it is dry. This allows a pair of shoes to retain its natural flexibility. Urethane rubber is typically applied to a damaged or separated sole. It keeps water from entering the shoes and is also heat resistant. It is used in manufacturing sealants, moulds, and adhesives for athletic shoe repair.
Neoprene Cement
Neoprene cement is an all-purpose glue that bonds with virtually every material. The bonding capability of neoprene cement is strong, the drying time is quick, and it also doesn't cause any corrosion on the surface of the glued area. Although this glue performs well for different shoe materials, including leather, crepe, rubber, and others, it is best for athletic shoes with rubber soles.
Super Glue
Fast and permanent, super glue is popular for its ability to seal the leaks in soles, its super fast drying time, and its wide availability. Buyers should not forget to wear gloves when applying this glue. It adheres quickly and can damage the skin.
Epoxy Glue
Epoxy glue that is used for repairing athletic shoes can be categorised into two types, broadly speaking. The first kind of epoxy glue takes about one complete day to dry, and the glue formula contains less catalyst. The other kind has a large amount of catalyst in it, and it dries in about three minutes. The first version takes longer, but it is much more stable in the long run.
Buying Athletic Shoes on eBay
Enter a search term into the search bar on any eBay page to begin the purchasing process on the site. You can always filter the results based on your personal preferences by simply selecting one of several options and sorting the results as you wish. eBay also suggests a few related searches that may facilitate the buying process. Some search queries could include deals on men's footwear, athletic shoes, running shoes, climbing shoes, shoe glue, et cetera.
Always remember to go through the feedback and reviews before placing any orders in order to avoid regrets. It is also recommended that you start the search in your vicinity by simply entering your postcode. This may allow you to save on delivery charges and time.
Conclusion
The term 'athletic shoe' is mostly used for sports footwear. A few other possible terms include running shoes, runners, sneakers, tennis shoes, climbing shoes, and gutties. The distinguishing features of athletic shoes include flexible soles, impact absorption, and appropriate tread. Before engaging in athletic activities, it is important to ensure that athletic shoes are in great shape in order to ensure the safety of the athletes.
Knowledge of different athletic shoes, different types of shoe repair glues, and repair methods is necessary if athletes want to conduct home repairs to lengthen the lives of their shoes. Shoe stores, sporting goods stores, and sites like eBay typically offer impressive collections of athletic shoes and the corresponding repair accessories.
Repair Athletic Shoe|Athletic Shoe|Running Shoe|Climbing Shoe|Shoe Repair Glue