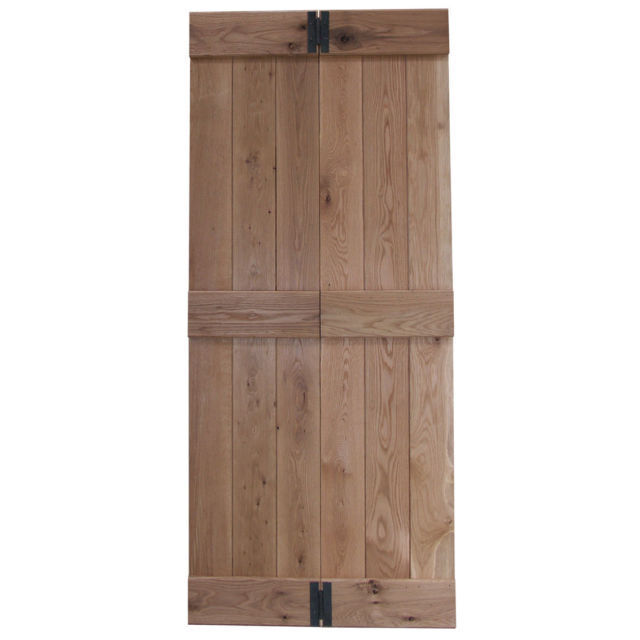 Bifold doors are popular for their stylish appearance, low impact on room space, and length, but they also commonly break down. Frequent problems with bifold doors include sagging, sticking, dragging against carpet, and having loose guides or rollers. Most people can repair these problems on their own with a few parts or tools, as well as patience. However, anyone not familiar with tools should consider asking a carpenter to come in and do the job instead. This is because improper handling can further damage bifold doors. Learning about common problems of bifold doors and how to fix them can give owners a starting point for doing the work themselves.
Inspection
The first step to repairing a bifold door is to inspect it and find out what is wrong. This is a simple matter of examining thehardware when opening and closing the door, looking at the tracks on the top, and watching the guides at the top. If any of these parts are loose, broken, or blocked, then the problem is obvious. Buyers can find affordable replacement parts, and then make the repairs.
Door Part

Location

Description

Top and bottom of the door

Metal slide under and over the door that holds the rollers

Roller

Top and bottom of each door

Small wheels or rolling pins that fit into the track

Bracket or Aligner

Top corners and bottom of the door

Small metal clip or slide at the top corners of each door

Pivot

Near or under each bracket

Screw or wrench nut shaped

Pin

Bottom of each door

Bolt or bar

Guide

Top corners of the door

Bolt or bar

Sometimes with a coil spring
Adjusting a Bifold Door
When a bifold door needs adjusting, buyers can look at the bolts and screws on the door and then find or purchase the appropriatetools. Most bifold doors require a screwdriver and a wrench. Lubricating fluid such as WD-40 or specific hinge lubricant also helps.
Pins
It is important to balance the pivots and pins to create working order. Buyers can check the pivots and brackets on each corner of the door to ensure that they are tight, level, and equally away from each side of the doorframe. For example, the door binding against the frame means that the top or bottom pivot is too close to the frame. If the door binds against the opposite door or the opposite frame, then the pivot is too far from the doorframe.
Door Height
The height of the door can cause a number of problems including rollers popping out, the door not sliding, and the door binding against the top or the bottom. Bifold doors that do not line up also indicate a height problem. In this case, almost all bifold doors feature a height adjustment pin for each door. Owners can take a sized or an adjustable wrench and turn the pin clockwise to lower the door or counter-clockwise to raise it. It is a good idea to purchase a small level to ensure that the doors are even.
Notch Pins
Some bifold doors feature a notch pin, which works differently from a turning pin. In this case, owners can use a crowbar to lift the door up one notch at a time until it is in the correct spot. This requires one person to hold the door in place and one person to lift the pin with a crowbar.
Bifold Door Repair Kits and Replacement Parts
If the parts and pieces on a bifold door break down, buyers can look for a number of repair kits and replacement parts. For example, if the door is loose or wobbly, owners need a set of brackets to sure up the door. If the pins show wear and tear, or one of the rollers brakes, then replacement parts are a better option. Some kits include all of the hardware on a door, and are the best option for those who want to completely refit their bifold doors.
How to Buy Bifold Door Parts on eBay
When bifold doors require repairs, owners can examine their doors to determine what replacement parts or tools they need. Next, buyers can visit
eBay
for a range of tools, parts, and supplies for fixing and refurbishing their bifold doors. Complete tool kits, repair kits, hardware sets, rollers, and even wood stain for refurbishing the exterior of the door are available. Sellers also offer
deals on tools and parts
, as well as used items for anyone trying to save money. Some doors require specific lengths and sizes of parts, so buyers have to measure their door and find appropriately sized replacement hardware. Repairing a bifold door may not be easy for everyone, but the right tools and parts make it possible.