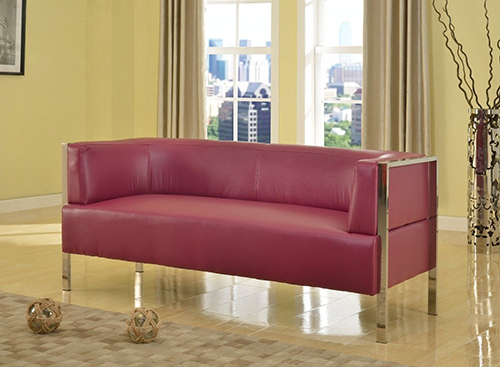 Leather furniture has become the most popular choice of furniture materials for family living rooms and entertainment centres. Leather chairs, sofas, and armchairs often provide users with a feeling of luxurious comfort. Manufacturers have developed processes that protect leather furniture from damage caused by scratches, spills, and punctures. However, homeowners can expect to repair at least one piece of leather furniture during the furniture's lifespan. Although they can find leather furniture sellers on eBay, homeowners can save money by repairing the furniture to provide supreme comfort. They should learn about the types of leather used to construct leather furniture, and then review the five quick steps that ensure a damaged piece of leather furniture returns to mint condition.
The Best Types of Leather for Furniture
Manufacturers produce several types of leather to adorn furniture, such as leather couches, leather sofas, and leather armchairs. However, four types of leather work best for interior furniture and each type possesses characteristics that provide benefits.
Type

Description

For the highest-quality furniture

Manufacturers do not process or sand to remove discolouration

Produces rugged, long-lasting furniture

Perfect for high-traffic areas of a home

Split grain

Considered "genuine" leather

Same discolouration pattern as full grain leather, but not as durable

Softest furniture leather

Aniline

Full grain leather treated with dye that masks imperfections

Dye treatment produces supple leather

Creates high-quality, uniform-coloured furniture

Can fade when exposed for prolonged periods in direct sunlight

Pigmented

Low-grade leather dyed to mask imperfections on couches and armchairs

Perfect leather for pet owners

Shiny outer coat that feels stiff, but eventually softens after multiple uses

Stain- and liquid-resistant
The type of leather chosen for interior furniture depends on how homeowners plan to use the furniture. In addition, they should consider personal preference and family lifestyle. Since leather furniture can be pricey, consumers also have to consider budget constraints.
5 Steps for Repairing Leather Furniture
When leather tears, fades, or declines in quality because of scratches, the temptation for many people is to donate or throw away their leather couches, chairs, and armchairs. However, consumers can quickly repair their furniture by following five steps and using the proper leather furniture repair kit. Over 90 per cent of leather furniture possesses top-coated leather, which appears uniform in colour and texture, displays easy-to-see grain patterns, and does not change colour whenever moisture comes in contact with the leather.
Preparation
Do-it-yourselfers prepare to repair leather by cleaning the furniture's damaged surface. Use a damp clean cloth that contains a few drops of dish detergent. Wipe the soap residue off by using a second damp cloth and allow the damaged portion of the furniture to dry. To ensure all soap residue has disappeared, leather furniture owners need to use an alcohol wipe to remove unseen soapy spots.
Repair Compound
After leather furniture owners allow the damaged surface to dry, they spread a high-grade repair compound over the damaged area and roughly 3 cm outside of the damaged area. Although do-it-yourselfers can use a putty knife to ensure applying a smooth compound surface, they can also simply dip a finger into water to smooth the compound surface. Wait until the compound dries, which can occur quickly with a hair dryer set on low.
Smooth Compound
Despite a careful compound application, it is highly unlikely that the surface receives an even smoothing, whether by finger or putty knife. Do-it-yourselfers ensure even surfaces by rubbing alcohol wipes or 600-grit fine sandpaper in a uniform motion. They should only rub alcohol wipes a few times to prevent the alcohol from stripping the compound from the damaged area. Allow the compound to dry and remove any discernible compound particles from the leather surface.
Protective Coat
Ensure the repair kit chosen for the leather repair job includes colour coating. Apply the first coat with a thin layer of coating that barely covers the entire damaged area. Leather furniture owners allow the thin coat to dry before they apply subsequent coats that add both thickness and colour to the damaged leather. Remember to apply thin coats and allow each layer to dry before applying the next coat.
Leather Conditioner
Do-it-yourselfers finish their easy-to-perform leather repair job by spreading leather conditioner over the entire leather couch, sofa, or armchair. Leather conditioner augments the aesthetic appeal of leather and it requires an even application over all of the leather to ensure uniformity in appearance. The conditioner must dry before anyone can enjoy the refurbished leather furniture.
How to Buy Leather Furniture on eBay
Leather furniture provides homeowners with a stylish way to provide their guests and family members with supreme comfort. Despite the most technologically advanced manufacturing and assembly processes, the leather utilised to build leather furniture inevitably falls into disrepair. Homeowners can choose either to repair the leather or shop for new orused furniture online at eBay. Although repairing leather furniture saves homeowners the money required to purchase leather furniture, you can find excellent deals on leather furniture by searching for the eBay seller who matches your buying criteria. Simply type specific keywords into the search engine to receive a short list of seller candidates.