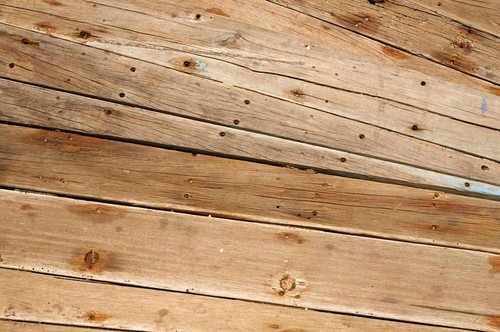 Nails in walls serve a very basic purpose: they help keep items likes picture frames and wall clocks in place. However, there are numerous instances when nail holes require filling, which could range from renovation projects to simply moving a painting from one spot to another. With access to the right supplies, it can become an easy do-it-yourself job.
To find the right supplies for repairing nail holes in walls, buyers can turn to regular DIY shops, although websites like eBay present buyers with multiple options. In any case, buyers should establish what they require and follow it up by learning how to repair nail holes in walls.
Supplies Needed to Repair Nail Holes in Walls
When it comes to repairing nail holes in walls, access to the right supplies is crucial. While something as easily available as toothpaste works in some cases, the right supplies include spackling or joint compound, a sandwich bag, sandpaper, matching paint, a paintbrush, water, and a mild detergent. The table below helps to distinguish between toothpaste, spackling, and joint compound.
Material

Pros

Cons

Readily available

Easy to use

Not a permanent solution

Spackling

Originally sold in powder form, now sells as ready-to-use paste

Sells in small quantities

Ideal to repair nail holes

More expensive than toothpaste and joint compound

Works well with gypsum boards and drywall

Used to cover imperfections

Typically sells in large quantities

Takes longer to dry than spackling
Buyers should know that while joint compound sells in one form, spackling sells in different consistencies. This consistency, typically referred to as granular, can vary from light to heavy. To repair nails holes in walls, a light consistency spackling should suffice.
Getting Started
A few initial considerations ensure that people do not create a mess during the process. The first step is to cover the floor with newspapers or cloth to protect the floor. The next step is to use sandpaper and scrape any loose paint in the surrounding area. After scraping the area, using a mix of a mild detergent and water and cleaning the given area removes any dust or debris, which ensures that the new paint adheres well.
Using Toothpaste
Toothpaste , unlike caulking, does not shrink much, and it bears a striking resemblance to spackling. To repair a nail hole in a wall using toothpaste, users have to insert as much toothpaste into the hole as possible. For a smooth surface, any excess toothpaste requires scraping. After the toothpaste dries, the surface is ready for paint.
Using Spackling
Spackling, without a doubt, provides a longer lasting solution when compared to toothpaste. Buyers can find spackling in tubes with extended nozzles, which simplifies the process of repairing nail holes. With spackling that does not come in tubes with nozzles, people can use sandwich bags to good effect. When using spackling in sandwich bags, people should cut one corner off to create a small hole to fill the nail hole.
After filling the nail hole, any remaining spackling requires scraping with sandpaper. Using sandpaper, though, requires light hands because heavy scraping can result in sanding more than required.
Painting Over a Repaired Nail Hole
Users have to wait for the toothpaste or spackling to dry before painting, and if they do not, they risk rubbing down the material used for filling the hole. Many do-it-yourself enthusiasts recommend using a coat of primer before painting, since it helps to match the sheen. While some paints require no more than one coat, others require two.
People should bear in mind that not all repaired nail holes require paint jobs. After filling the hole, people need to look away from the spot for five to 10 seconds and look back. When doing so, people should try to forget the exact location of the hole, and if the filled hole is difficult to spot, it does not require more work. On the other hand, if it is easy to locate, a paint job should follow.
How to Buy Supplies to Repair Nail Holes in Walls on eBay
eBay buyers have numerous options when buying supplies to repair nail holes in walls. Many top-rated sellers deal in hardware supplies, which makes finding supplies, like spackling, joint compound, sandpaper, paint, and paintbrushes, rather easy. Certain eBay sellers give buyers the ability to avail of hardware deals with free delivery, which helps them save money.
When repairing a nail hole in a wall, even though the task may appear to be straightforward, it requires due diligence. For example, when using sandpaper, people must limit the scraping to a limited surface area. When using paint, people should not only make sure they use matching paint, but also ensure that they paint in the right manner.