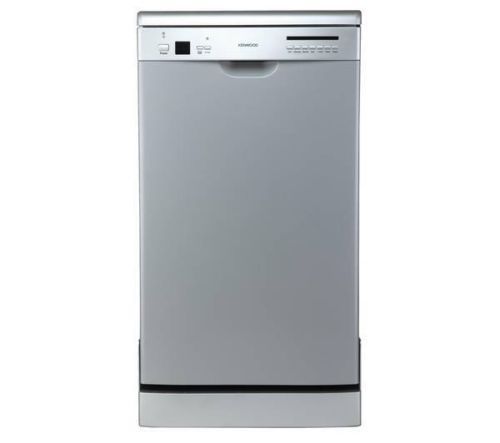 While the concept of repairing a dishwasher is intimidating to many people, anyone with the correct tools and skills can take a dishwasher apart and install the new parts. While not all problems are repairable at home, many owners can correctly diagnose the problem and purchase the correct replacement parts before asking a professional to install the new parts. Buyers can look for parts and tools on eBay, where sellers offer everything from brand new repair kits to second-hand dishwashers, as well as deals on either. Learning about the common problems that dishwashers develop can help owners decide if they can fix the problem at home.
Troubleshooting and Diagnosing Dishwasher Issues
A number of things can go wrong with a dishwasher. Owners can often fix these items by themselves. Because the parts in a dishwasher are often separate units, they are easy to replace with the right tools.
Problem

Cause

Solution

Blocked or clogged spray arm

Clean spray arm

Remove lime

Water does not drain

Blocked or clogged drain

Pinch in hose

Clean drain and pipe

Replace drainage pipe

Install an air gap loop

Water does not fill

Stuck flood float

Clogged pipe

Check the flood float

Clean the flood pipe

Ensure water flows from the connection pipe

Leakage

Broken door gasket or seal

Improperly sealed water inlet valve

Defective water arm

Replace the door seal or gasket

Check the inlet valve

Replace the water arm

Flashing lights

Electronics problem

Check owner's manual

Door not closing

Latch or hinge issues

Replace or repair latch or hinges

Unusual noise

Pump or impeller issue

Clean pump and impeller

Ensure water flows

Replace pump
Often, recognising the issue with a dishwasher is the hardest part of fixing it. Usually, the first step for anyone should be to check to ensure that water is flowing, that the dishwasher is clean and decalcified, and that the door seals correctly.
Checking the Dishwasher Owner's Manual
Some dishwashers have a control panel with a fault code system that is typically either a light or a beep. Owners can check the owner's manual or the manufacturer's website to decide what a specific fault code means. Typically, codes follow simple rules such as 'alternating triple beep for water issue' or 'four beeps for a faulty pump'. This sort of diagnostics is present in most modern dishwashers, and is the best way to find simple problems.
Fixing Cleaning and Filling Dishwasher Issues
The majority of problems with dishwashers begin with a cleaning or filling issue. For example, dishes that are not clean after the cycle, as well as most water filling issues, originate from an incorrectly loaded or dirty dishwasher. The first step to repairing a dishwasher is cleaning it, because it ensures that the problem does not originate from calcification or grime. Checking to ensure that the dishwasher is not overfull before running can also solve some problems.
Buying Dishwasher Replacement Parts
After identifying the problem, consumers can choose to purchase replacement parts and repair kits for their dishwasher. Buyers can write down the make, model, and year of their dishwasher and use this information to find compatible replacement parts. However, before buying new parts and before attempting to repair a dishwasher, consumers should check to ensure that the machine is no longer under warranty.
Going to a Professional
Sometimes owners need to take a dishwasher to a professional. If the dishwasher is still under warranty, then the manufacturer generally provides this service for free. If not, owners can contact a number of service companies that repair dishwashers. Many of these companies can also test parts of a dishwasher to verify whether they are broken, so that the owner can safely purchase a new part without spending money unnecessarily. In addition, some repair services can install parts for owners who would rather not do the work themselves.
How to Buy Dishwasher Repair Parts on eBay
While dishwashers are complex, many of them have exchangeable parts that are relatively easy for consumers to remove and replace on their own. Many of these parts are available on eBay, where buyers can find deals on original manufacturer and on compatible parts. eBay sellers also offer used and second-hand parts for anyone looking to save money. It is extremely important to check the compatibility of the brand and parts before purchasing them, as not all parts are cross compatible. While many people can easily repair their own dishwashers if they know how and have the right tools and parts, sometimes it is a better idea to go to a professional to ensure correct installation of parts.