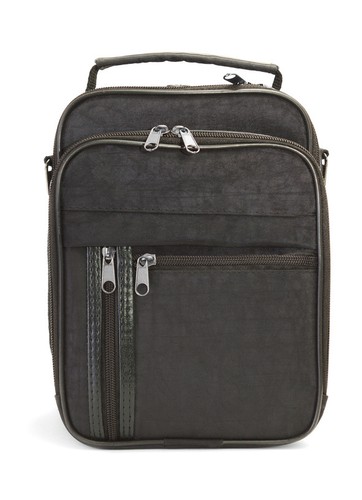 Whether for work or vacation, a good set of luggage can make for a good investment. Luggage experiences a lot of wear and tear, so even quality pieces experience problems. A lot of the issues with luggage are problems with the zipper because it is a weak point. Just because a zipper is having problems does not mean that a person has to toss out his or her favourite set of luggage. Consumers can do a lot of common repairs on their own, including missing teeth, a broken zipper pull, teeth that do not close, or a stuck zipper. After learning how to make simple repairs, travellers can enjoy their favourite set of luggage for years to come.
Common Repairs
Luggage zippers have a number of common problems, so it is a good idea for a traveller to know how to deal with these issues that crop up. Some of the common problems one may encounter are missing teeth, a broken zipper pull, tooth that do not stay shut, or the zipper is stuck. Fortunately, many of these problems are quite easy to fix.
Missing Teeth
If some of the teeth are missing on a piece of luggage, and the missing teeth are in the middle, then the owner needs to replace the zipper. If the problem is near the top or bottom though, the luggage owner can create a new stop. The owner should move the zipper above or below the gap, depending on whether the problem is at the top or bottom. Then, the owner makes a few stitches with a threaded needle above the damage to create a new stop.
Broken Zipper Pull
A broken zipper pull is very common with all items that have zippers, but especially luggage or travel bags that get a lot of use. If the zipper pull breaks, it is possible make a temporary zipper pull with common objects such as akeychain or a paperclip. For a more permanent solution, one can also order a replacement zipper pull.
Stuck Zipper
Almost anyone who has luggage has run into at least one stuck zipper. In order to fix this problem, the owner ought to make sure that nothing is stuck in the zipper. It is all too common for clothes to get stuck in a zipper, especially when someone has an overloaded suitcase. In addition to clothing, threads or even dirt can get caught in the zipper and prevent it from closing. If that does not work and the zipper is still stuck, one can use oil or wax on the zipper in order to get it moving again. If someone is on the go, he or she can try lip balm or a similar substance as a quick substitute.
Teeth Do Not Close
If one zips up a bag, but the teeth still keep popping open, it might be that the piece has too much luggage in it. It is good to remove some items and try to zip it up again. One might use a lubricant on the teeth of the zipper to see if this fixes the problem. Another cause might be if one tooth is out of alignment. One can fix this by using a pair of pliers to push the tooth back into alignment. Sometimes though this problem happens because the slider is just not working well, especially if it is an older piece of luggage. One can temporarily fix this by using pliers to clench the teeth together, but the zipper does need replacing.
Replacing a Zipper
If the zipper is seriously damaged, owners may need to replace it entirely. First, the repairer should remove the slider of the zipper with a pair of pliers. Then, he or she can take off the zipper, making sure not to damage the surrounding fabric in the process. The luggage owner can then attach the new zipper. It is a good idea to use straight pins to hold it in place while sewing it onto the bag.
How to Buy Luggage on eBay
If you are looking to buy a new set of luggage or a zipper to repair an existing set, then check out what eBay has to offer. You can always start with a keyword search where you type phrases, including "luggage zippe r" into the search box. Browsing the categories is another way to search, although it can take longer. Whether one travels all the time or just for the occasional vacation, it is important to have a good set of luggage. If you are having trouble with a zipper, you do not have to get rid of the luggage though. You can easily fix a number of common zipper problems without too much trouble.