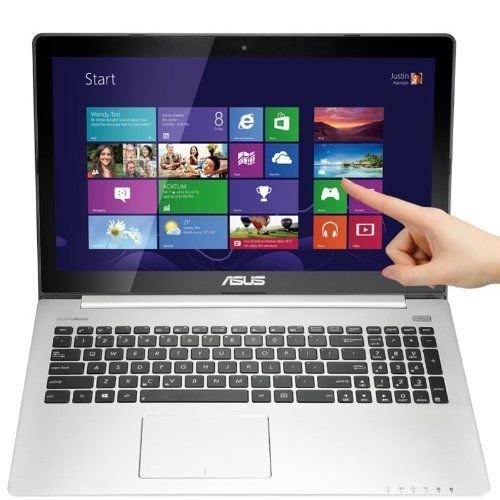 Asus builds laptop computers that cater to all types of users. Gamers, photographers, writers, and students alike depend on Asus laptops to deliver stable performance, cutting-edge hardware, and last for years. However, even the best laptops cannot withstand wear and tear. Hard drives fail, operating systems rot, viruses and spyware slip past defences, and RAM goes bad.
All hardware falls victim to these and other maladies. Instead of paying premium rates to technicians at repair shops, users can study up on do-it-yourself skills that help them through hiccups and failures such as blank screens, reformatting a hard drive, ridding their OS of viruses, how to restore lost data, and other commonly encountered issues on Asus laptops as well as computers of all makes and models.
POST Test
Users inexperienced with hardware can become overwhelmed when their computer fails to boot. At startup, all PCs emit a sequence of beeps called the POST, or power-on self-test, which indicates the PC's status, kind of like a message in Morse code.
| | |
| --- | --- |
| Beep Sequence | Status |
| Zero beeps, or continuous beeps | No power, loose card, or short in circuitry |
| One short beep | Computer is functioning properly |
| Two short beeps | Error detected; see screen for more details |
| One long + one short beep | Motherboard error |
| One long + two short beeps | Display issue |
| Long + three short beeps, or one beep, or blank display | Problem with display circuitry |
| Three long beeps | Keyboard error |
Learning to recognise POST sequences helps point users in the direction of any issues that need resolved.
Recovery Disc
Preparedness can mean the difference between expensive repairs and a downtime of only a few hours. Burning a recovery DVD allows users to reinstall their version of Windows with vital files included. Most Asus laptops come with a pre-installed programme called AI Recovery Burner. To launch the programme, Click the Start button, type in the name of the programme, and click the icon when Windows finds it. Insert a blank DVD into the DVD burner and follow the on-screen instructions to create a recovery disc.
Speaking of backups, users should back up personal files such as photos, videos, and documents to USB drives regularly.
Recovery Partition
Secreted away on the user's hard drive, the recovery tradition holds a stash of system-critical files that restore Asus laptops to its original state in the event of a non-recoverable crash. Specifically, the recovery partition holds copies of the operating system, various utilities unique to Asus laptops, and driver files that allow the OS and hardware to communicate.
To initiate the recovery partition, press the F9 key during bootup and press Enter to choose Windows Setup. Follow on-screen instructions until the choice of a partition option appears. "Recover Windows to first partition only" keeps other partitions intact, while "Recover Windows to entire HD with two partitions" erases all partitions and creates two new partitions. The third option, "Recover Windows to entire HD," erases all partitions, including the recovery partition, and should be avoided unless users feel confident they can recover the laptop manually should it crash again.
Viruses and Spyware
Viruses always slip the cracks eventually. Rather than let them chew through their hard drives like digital termites, users exterminate them quickly by using Windows Defender, a free anti-spyware programme included with new versions of Windows 8. Users running Windows 7 or older versions of Windows can download Defender for free.
To open Defender, click the Start button and search for "defender." Open the settings and create a schedule so the computer can scan for viruses automatically at regular intervals. When Defender nabs a virus, it quarantines the offending file and awaits user review. Set Defender to run at least once a week for a constant level of security.
Diagnose RAM
All hardware fizzles out over time. When memory goes bad, the computer loses the ability to load programmes, and may even fail to boot. Indicators of bad RAM include the Blue Screen of Death (BSoD) and crashes. Users can purchase or download memory diagnostic software that runs tests on RAM before Windows loads, which prevents more BSoD errors from occurring. Diverse applications also run tests on the CPU, motherboard, and other hardware components to help users pinpoint problematic hardware.
Repair Toolbox
Most hardware includes a detailed manual to walk users through installation. Even so, certain tools expedite the process. Buy a toolbox and stock it with aPhillips screwdriver, spare screws, an anti-static wrist strap to avoid zapping hardware with static electricity during repairs, and any recovery discs included with the Asus laptop as well as recovery discs created by the user.
How to Buy an Asus Laptop on eBay
After building a diverse toolbox consisting of anti-spyware programmes, recovery discs, and backups, users might want to trade up for a new Asus laptop, or stock up on accessories. eBay's Top Sellers offer a wide selection of new and used products. Go to any eBay page and locate the search bar. Enter a keyword phrase to find laptops and accessories, such as "Asus laptop" or "Logitech mouse." To save money, look for refurbished laptops. Just take time to read product descriptions to make sure the laptop comes in working order.
With the right tools and a basic understanding of how to recover from various hardware and software problems, users can get their Asus laptops back up to speed in no time.