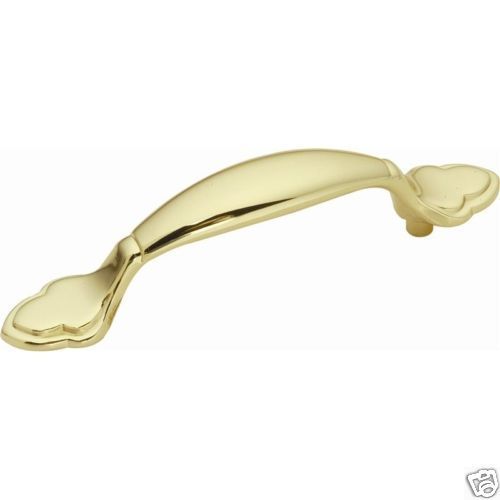 Restoring brass door handles is a great way to freshen up a home. Brass has a tendency to tarnish and change colours as it ages. In order to restore it, owners must clean the handles and then polish them. Sometimes this involves removing the protective lacquer that may exist. The whole process is straightforward and easy to finish. Shoppers need to determine what kind of brass door handles they have and then follow some simple instructions to restore their previous shine. In fact, most people can complete the project by using simple materials that they already have at home.
About Brass Door Handles
Brass door handles and fixtures were popular in homes for many years because they were inexpensive and are a similar colour to gold. Although there are many other material options for doors as well, some people would rather just class up their existing handles rather than purchase new ones. This is a great at-home project and restoring the brass handles instead of installing new ones also saves money.
Before starting the project, owners must first find out what kind of brass door handles they have. Some handles are solid brass while others are metal with plated brass over the top. Use a strong magnet to find out if there is metal underneath the brass. Magnets do not attach to solid brass door handles. If the door handle is brass plated, do not use any abrasive cleaning supplies such as steel wool. In general, abrasive supplies are not a good idea anyway, but they could completely rub off the brass plating.
Clean the Brass Door Handles
Be aware that some brass door handles have a protective lacquer coating. The most thorough way to restore brass door handles is to remove that lacquer because the brass still ages underneath. However, some people do prefer to keep the lacquer on the door knob.
Washing Brass Door Handles with Lacquer
When cleaning lacquered handles the key is to be as gentle as possible. Do not get them very wet and avoid using hot water. Soaking the brass handles causes the lacquer to peel off and getting the brass hot makes the metal expand and crack the lacquer coating. Only use warm water on a damp cloth and a gentle cleaning spray. However, do not spray the cleaner directly onto the handle. Spray it onto the cloth and then wipe it on the handle.
Removing Lacquer from Brass Door Handles
Those who want to remove the lacquer from the handle can do so by dipping it in hot water. The lacquer should peel off or start to crack. Rub away all remnants of the coating with a scouring pad.
If this does not work, usedenatured alcohol or a paint stripper. With denatured alcohol, put a small amount onto a cloth and then rub the door handle with it. If using paint stripper, just follow the product instructions.
Cleaning Brass Door Handles without Lacquer
There are many ways to clean up brass with natural items or with chemical cleaners. One of the methods available is to mix 2 teaspoons of lemon juice with 2 teaspoons of vinegar. Then add baking soda to the compound until the consistency is that of a gritty paste. Put the mixture onto a cloth and then scrub the brass until it is clean. Then rinse and dry it.
Those who would rather use a ready-made cleaning agent have a few options as well. However, keep in mind that it is very important to follow the product instructions for safety reasons and to make sure that the chemicals do not damage the brass.
Brass Cleaning Agent

Description

An acidic, non-abrasive cleaning agent that removes tarnish

Similar to a mineral oil

Effective but strong, use as little as possible on the brass

A non-toxic compound made specifically for brass items

Works well
Apply the cleaning solutions according to the instructions until the brass is one solid colour with no tarnish left on it. By this point it should look a great deal better than when the project started.
Buff the Brass Door Handles
The last step is simply to buff the brass so that it shines again. Owners can purchase a brass polish from a shop or simply use a mixture of lemon juice and salt. After applying the polish, wash the handle and then rub it with a dry cloth until it shines.
How to Buy Brass Door Handles on eBay
As brass ages it becomes discoloured and splotchy. Luckily, freshening up the handles is easy to do at home. It saves money to restore the handles yourself and it gives you a sense of accomplishment. You may be able to the entire project with items that you have in the house, but if not, you do not have to buy much to get this started. Simply look on eBay for brass cleaners and polishes. You can also shop for additional brass door handles if your house does not have all matching ones. If you are on a budget, check out the eBay Deals page to see if you can find any good sales.