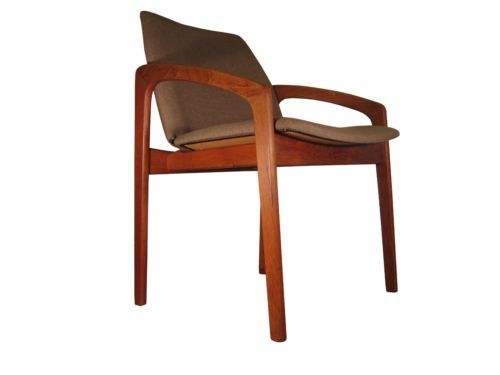 Generally made of sturdy, hard wood like teak or ash, Danish furniture embodies durability, simplicity, and beauty. The hallmark of Danish furniture is solid construction along with a smooth, attractive, and beautiful finish. Danish wooden furniture peaked in popularity in the 1960s, and the hardy dressers, coffee tables, chairs, credenzas, and dining room tables stand the test of time. For antique lovers looking to add lovely Danish furniture to their home, there are a few ways to restore the lustre and glory of the popular wooden furniture. Bring back the look of wooden Danish pieces with a few simple steps.
Cleaning Danish Furniture
There are several options when it comes to cleaning Danish furniture. Use lint-free microfibre cloths for all furniture cleaning. For heavy cleaning, use mineral spirits or denatured alcohol. If there are grimy and dirty spots that need a bit of extra work, use a fine steel wool pad to erase the build-up on the wood. Wipe the furniture down well once it is clean with a different cloth.
For general cleaning every week, use a lightly dampened microfibre cloth to remove dust. Ensure there is no water left sitting on the pieces, because many times, water damages wood and leaves unsightly marks. For monthly cleaning, oil the furniture with special teak oil or wood oil and a soft cloth. Allow oil to sit on the piece for a few minutes for absorption, and then wipe away excess oil.
Repairing Danish Furniture
Check the furniture for imperfections. For scratches, use a wax furniture crayon that matches the wood to fill in scratched areas. Another option is to use a small paint brush and paint that matches the item to carefully dab the scratch with paint and camouflage it. For loose table legs, tighten bolts and screws, or glue loose chair legs into place with wood glue and epoxy.
Use a hand sander or sandpaper to sand down chipped wooden pieces, and use wood glue to make repairs on the piece. Some damaged portions are easy to sand down without leaving a noticeable marred spot on the wood. For torn or ripped upholstery, recover or replace the cushions unless they are easy to fix with a needle and thread.
Restoring and Refinishing Danish Furniture
Get to the bare bones of the Danish furniture by sanding the entire piece. Wipe away excess sand with a lint-free cloth. Next, use a chemical stripper to strip away the existing, old finish of the wood. Before using chemicals, be safe by putting on rubber gloves and eye protection, such as safety goggles. Brush the stripper onto the piece with a paintbrush. Allow the piece to sit for half an hour, and then use a paint scraper to remove the finish. Wipe the piece down thoroughly with a clean cloth.
Next, use teak oil or Danish oil to liberally oil the piece. Avoid using polyurethane finish because this makes the piece look inauthentic; Danish furniture is not typically glossy. However, once the piece sits overnight with oil on it and is dry, apply shellac to seal the furniture and give it a smooth finish. Use a soft cloth and work shellac gently into the piece. Allow the piece to air-dry overnight before using. If consumers desire a shiny finish, beeswax is a natural and safe way to add gloss to a teak Danish piece.
Caring for Danish Furniture
Danish furniture needs special care and maintenance. Though the furniture is durable and holds up well over time, caring for it extends its life and keeps it looking its best. Avoid using harsh chemicals on Danish furniture, and deep clean it monthly for best results.
Cleaning

Oiling

Stain Removal

Tips for Care

Dust with a soft, damp cloth

Oil the pieces monthly to keep wood conditioned

Sand away stains and chips with fine grain sandpaper

Avoid putting Danish furniture in direct sunlight

Use oil soap for deep dirt or grime

Use teak oil, Danish oil, or mineral spirits

Use mild liquid soap on a damp cloth for stains

Always use coasters under glasses

Avoid using chemical cleaners or pressure washers

Avoid allowing oil to sit on furniture

Wipe away excess and allow the piece to air-dry

Scrub grime with a soft bristled brush

Brush on a teak protector for tables used frequently for dining or drinking near
While caring for teak is time consuming, it is worth it to maintain the special, one-of-a-kind look of Danish teak furniture. Well-made pieces last for years and provide perfect heirloom pieces for family members to pass on.
How to Buy Danish Furniture Restoration Items on eBay
Get great deals on everything you need to make your Danish furniture look brand new. Search for products using keywords like "teak oil", "Danish oil", or "microfibre cloths". Buy items to restore your teak furniture from Top-rated sellers, or find a piece of antique Danish furniture to restore from a seller who has excellent feedback from other buyers.
Danish furniture is basic yet interesting, and pieces often coexist easily with any type of home decor. From beautiful entertainment stands to credenzas, there are many options if you are interested in purchasing and restoring Danish furniture pieces to add warmth to your home.