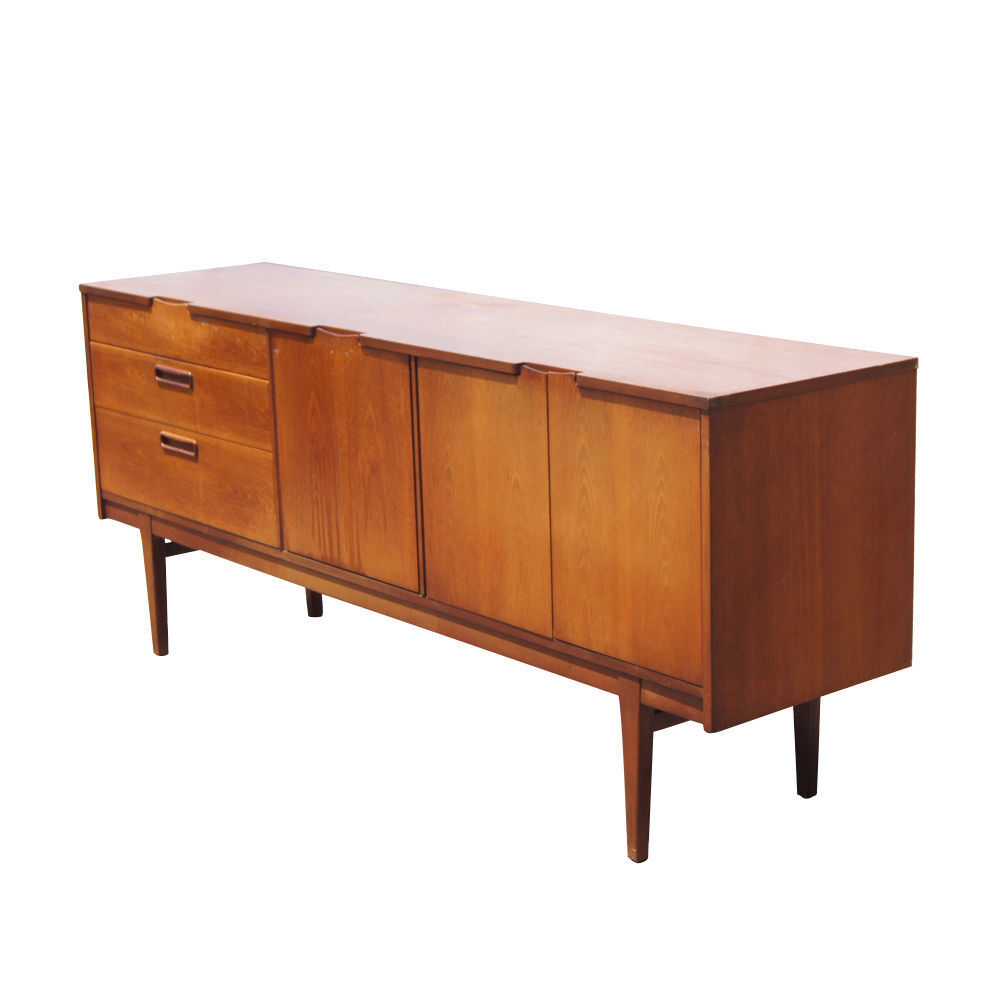 Many people use Danish teak furniture to decorate their home with. Teak furniture with Danish design accents are popular indoors and outdoors because teakwood is a unique material that is practically weather resistant. It is also easy for craftsman to work with. Usually the wood is a light honey brown colour. Although the wood is durable, it is subject to fading when in the sun. When this happens, the teak turns a dull, greyish colour. Luckily, owners can restore their Danish teak furniture back to its original appearance by learning how to freshen it up and maintain it.
Restore the Danish Teak Colour
As mentioned earlier, teakwood starts out as a honey brown colour, but as it ages it develops a somewhat silver patina. Some people prefer the patina because it is easier to maintain than to keep the honey colour which requires continued attention. Those who prefer the original colour should be sure to gather all of the supplies before getting started on this project.
| | |
| --- | --- |
| Restoration Supplies | Description |
| | Needed to mix a cleaning solution in |
| | Combined with water to gently clean teakwood |
| | To sand off layer of patina |
| | Used to clean the wood and remove patina |
| | Acid-based cleaner to remove patina |
| | Seals the wood and protects it |
| | Restores original colour |
| | Restores original colour and protect wood from UV rays |
Depending on how people want to do the project, not all of these supplies are necessary. It is best to learn how to restore the Danish teak furniture first and then to determine what supplies to get.
To Remove Patina From Teak Furniture.
To clean the teak wood, mix a mild detergent with water in a 2 to 1 ratio. There should be twice as much detergent as water in the solution. Dip a brush with soft bristles into the solution and scrub the teak wood until the patina is gone. If the furniture has been sitting outside for longer than a few years, this method may not be adequate. Do it anyway and then use a fine grade sandpaper to gently rub off the outer layer of the wood. This should bring back the honey colour. Another way to do it is with an acid-based teak cleaner that removes patina but is a little harsh on the wood.
Apply Teak Oil
Teak naturally contains a lot of oils and waxes, which is why it can withstand outdoor conditions for so long. However, after being outside for over several years those natural oils start to dry up and the wood begins to crack. Teak oil not only helps restore the wood's original honey colour, but also moistens the wood and helps it last longer. Unfortunately, it only works for a while and then using it may result in splotchy colouring. In order for this method alone to continue being effective, owners must also apply the oil between 3 to 6 times a year.
Be aware that using teak oil means that owners cannot apply a clear coat, sealant, or varnish for quite a while because the excess oil prevents the solutions from working. Learn about all the possible restoration methods before selecting one.
When applying the teak oil, the wood usually needs 2 or 3 coats. Make sure the wood is completely dry after cleaning it and apply the first layer of oil with a cloth. The wood should absorb the oil within a few hours. Apply the next coat of oil when the wood feels dry again. This time make sure there is no excess oil left on the wood. If the wood absorbs the oil quickly again, apply a third layer in a few hours.
Apply a Sealant and Clear Coat
Teak sealer restores and preserves the honey colour of the wood for some time and protects it from UV rays. Apply the first coat to the cleaned wood and then wait an hour before applying a second one. Only put a sealant on teak that has been outside for at least a month to give the natural oils time to dry out. Keep in mind that a sealant does not prevent stains from liquid spills. To protect the wood from spills, apply a teak clear coat over the sealant. This makes the wood liquid proof.
How to Buy Danish Teak Furniture on eBay
Danish teak furniture not only gives people the durability they want, but it also has a stylish appeal. It lasts longer than most other wooden furniture when outside, but even teak is not perfect and may need some attention down the road when it fades or dries out. By following some simple instructions, owners can restore their Danish teak furniture and keep it looking great all year. Shop for new or used teak furniture on eBay as well as the supplies needed to maintain it. Bargain hunters can also check out the eBay Deals page for daily specials on a multitude of different products.