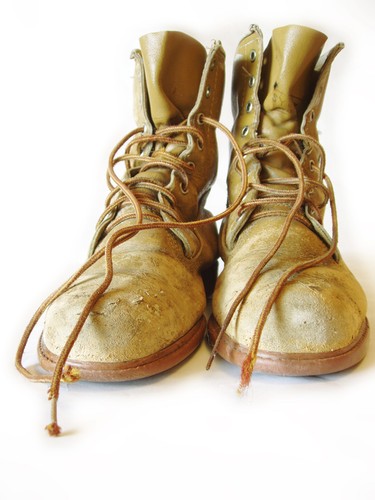 Leather is the tanned and treated hide of an animal, such as cows, goats, sheep, and pigs. If leather is allowed to dry out it becomes inflexible and can even crack because it is an organic material it breaks down over time. However, leather clothing, shoes, furniture, and bags can last a lifetime with the proper care. Armed with a little knowledge of leather care and the right leather care products, it is possible to restore leather products that show signs of deterioration.

Why Leather Deteriorates
Leather is subject to aging and injury just like living flesh but, unlike living flesh, it cannot heal itself. Leather deteriorates through exposure to air, chemicals, and natural wear and tear.
Oxidation
Oxidation can eventually turn leather to dust. The signs of oxidation include surface cracking and flaking, and weakness in the leather. Oxidation proceeds rapidly if leather is allowed to dry out.
Chemical damage
Chemical damage results from exposure to ultraviolet light and pollutants in the air. Heat exacerbates chemical damage (as well as oxidation) so take care to avoid exposing leather to direct sunlight for prolonged periods. Chemical damage can also occur when the incorrect type of leather care product is used.
Breakage
When leather is allowed to dry after being wet and is then bent, the internal fibres of the leather can break. Lubricating the leather restores flexibility to the fibres.
Abrasion
Abrasion comes from everyday wear and tear and from dirt that has seeped into the interior of the leather and rubbed against it.

Different Types of Leather
To best care for leather, and avoid chemical damage resulting from using an inappropriate cleaner, it is important to know what kind of leather the item is made of.
Leather

Characteristics

Aniline

Natural surfaces visible.
Not very resistant to soiling.

Semi-aniline

Almost as natural-looking as aniline.
Light surface coating.

Pigmented

Polymer coating.
Less natural appearance.
More durable than non-coated leathers.

Nubuck

An aniline leather with a velvety nap.
Grain pattern often visible.
No protective coating.

Suede

Similar to to nubuck, though nap not as fine.
Loose fibre structure.
No protective coating.

Because aniline, nubuck, and suede do not have a surface coating, they are especially susceptible to soiling and require special care.

Using Leather Care Products
Leather can be kept in top shape (and leather that hasn't can be restored) with lubrication. Leather lubricating products are called leather dressing. When choosing a product, first and foremost ensure that it is intended specifically for leather, and for the type of leather to which it will be applied. Never use household or common cleaners or oils on leather. Many oils contain animal fats such as tallow, and the salts found in tallow can build up in leather over time and cause deterioration. Neatsfoot oil, another common dressing ingredient, can blacken leather.
Before lubricating the leather, it must be clean and dry. To remove surface dirt, use a dry brush. Then clean with a leather cleaning product like saddle soap. For best results, always follow the care instructions of the leather item's manufacturer. Test any new leather care product on a small, inconspicuous spot before treating the entire item. Do not use direct heat or intense sunlight to dry the item.
Sometimes replenishing the moisture in old leather is not enough. If it has been especially abused, it may have cracks; however, leather cracks are reparable and can be sealed with leather glue. Shoe cream can colour small cracks and help blend them in with the original colour of the surrounding leather surface.

How to Buy Leather Care Products on eBay
From the search bar on any eBay page, search for 'leather care' or for specific brands of care products, such as 'Pecard'. Remember to only buy products specifically intended for use on leather, and for the particular type of leather that is owned. Buyers can also search for leather crafting supplies, as well as cleaning brushes and buffer cloths. Once buyers know how to care for leather they can feel confident to expand their leather collection as well. Search eBay for a wide selection of leather wallets, boots, jackets, bags, and home decor items.

Conclusion
Armed with knowledge about proper leather care, it is easy to find the correct products to restore and repair leather clothing, accessories, decor, and furniture. Remember that leather is a natural material. Although it is easy to repair up to a point, the best leather care practices include making sure the leather does not become damaged in the first place. With the right information and skills, leather owners can keep their prized pieces supple and lustrous for years to come.