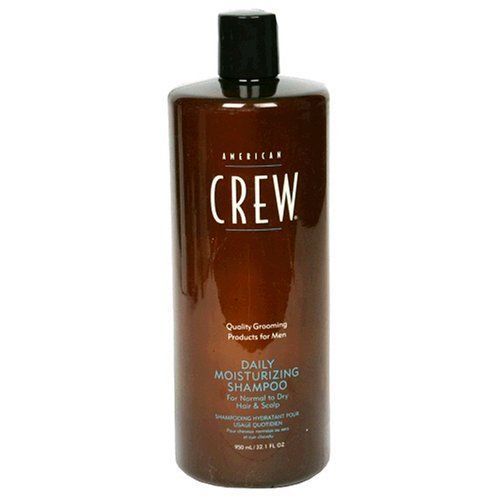 With the rigours and stresses of everyday styling and exposure to adverse weather and air pollutants, hair has a tendency to dehydrate. Once it loses moisture, hair loses shine and becomes dull and lacklustre. It also loses volume and appears flat and heavy. With lack of moisture, hair loses its protective layer, becoming more prone to damage and split ends. However, with the correct approach, consumers can maintain healthy, well hydrated hair and can restore moisture to their hair in the event that it does dehydrate. There are numerous options available, including preventative measures, home remedies, and readymade restorative products.
Preventative Measures
Instead of waiting for the hair to lose moisture and then have to restore the hair to health, where possible, take preventative measures. Be sure to drink plenty of water to keep the hair and body fully hydrated. Consumers should maintain a healthy diet and ensure they consume ample amounts of folic acid, vitamin A, vitamin E, and protein. Contrary to popular belief, washing the hair daily strips the hair of natural oils and its protective layer, drawing moisture out of the hair. Instead, use a mild or sulphate-free shampoo and only wash hair every other day. Limit the use of heat, whether from hair dryers,heated rollers, curling irons, and flat irons. The heat strips moisture from the hair and also destroys the naturally protective outer layer, resulting in weak, dry, brittle hair. Avoid using any hair products containing alcohol as the ethanol, or ethyl alcohol, is very harsh, and quickly strips moisture from the hair.
Ready Made Products to Restore Moisture to Damaged Hair
Hydrating shampoo, for regular use, is a mild shampoo that helps to replenish lost moisture. This type of shampoo also promotes smooth, healthy cuticles, helping to lock in moisture and reduce the speed at which moisture is lost. Consumers can apply a deep conditioner on a weekly basis, such as the Aussie 3 Minute Miracle Deep Conditioner . These conditioners replenish moisture, oils, and protein, promoting healthy, strong hair.
Home Remedies to Restore Moisture to Damaged Hair
There are numerous methods of restoring moisture to hair with natural ingredients. These home remedies do not use any harsh chemicals, are environmentally friendly, are very effective, and are inexpensive to make.
Egg and Yoghurt Hair Mask
An egg and yoghurt hair mask nourishes hair and quickly restores moisture. Raw egg is one of the oldest known remedies for dry hair, containing protein and lecithin. It strengthens the hair fibres and replenishes and locks in moisture. Natural yoghurt contains live cultures and acts as a natural moisturiser. Add one and a half tablespoons of almond oil to half a cup of yoghurt and add two eggs. Mix the concoction until it turns glossy and creamy. Apply the mixture to dry hair, massaging through the hair and into the scalp. Cover the hair with a shower cap and leave for 30 minutes. Use luke warm water and mild shampoo to wash out the mixture.
Honey Hair Mask
Honey locks moisture into the hair and promotes a healthy, natural shine. Dampen the hair then massage in half a cup of runny honey, making sure to coat the whole hair, from roots to tips, and massage into the scalp. Tuck hair into a shower cap for 20 to 30 minutes and rinse out with luke warm water. Consumers with very dry hair, or who want to prevent dehydration can add a tablespoon of honey to their standard shampoo for regular use.
Avocado and Banana
Bananas help to improve elasticity, providing youthful, bouncy hair, and also help to reduce the occurrence of split ends. Avocado provides deep moisturising and nourishment for the hair, improving moisture content, boosting natural oil production, and improving strength. Peel, pit, and mash one ripe avocado and peel and mash one ripe banana. Stir the mixture together and add half a tablespoon of almond oil. Massage the concoction into dry hair, making sure to thoroughly coat the hair and the scalp. Cover the hair with a shower cap and leave the mixture to work for an hour for the best results. Then simply wash away with luke warm water.
Summary
Consumers can use home remedies for natural, effective hair treatments. Because these remedies are natural and gentle, not only are they environmentally friendly, but shoppers can use them on a regular basis without fear of causing further damage to the hair. They are also suited to those with sensitive skin.
Remedy

Items Required

Two eggs

Half cup full fat yoghurt

1 1/2 tablespoons almond oil

Shower cap

Half a cup of honey

Shower cap

One avocado

One banana

1/2 tablespoon of almond oil

Shower cap
When using home hair masks and remedies, consumers must make sure they have everything they need before they begin. This enables them to produce and use a highly effective treatment and achieve the best possible results.
How to Buy Moisture-Restoring Hair Products on eBay
You can find a huge selection of products available on eBay to help you maintain healthy hair and restore moisture to your hair if it does experience dehydration. Use the search bars found on every page to identify the hair care products you need, check seller feedback, and complete your transaction. Make further savings by looking for your moisture restoring products on eBay Deals and consider buying in bulk, as you may secure a real bargain. Hair loses moisture through exposure to stress, in the form of excessive heat, styling, weather, and harsh chemicals. Taking preventative measures and treating the hair when it shows signs of dehydration ensures it remains healthy and strong. There are a wide variety of treatments available, all of which are available on eBay at affordable prices.