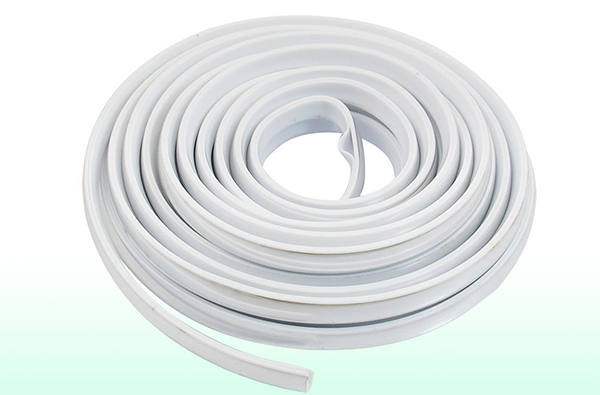 Vehicle manufacturers use plastic trim because it is far less expensive than chrome trim or painted metal accents. Plastic trim is also lighter, and less weight generally translates into better fuel economy. Plastic trim can add to the appearance and design features of the car or truck; however, due to exposure to harsh car wash chemicals, road grime, the sun, and weather elements, plastic trim can become discoloured, dull, and unattractive. Restoring the plastic trim on a vehicle helps to revitalise the appearance and maintain the value of the vehicle. Plastic restoration products are available at auto parts stores and retails with automotive departments. Sellers on eBay also offer a large selection of plastic restoration products at competitive prices.
Materials to Restore Plastic Trim Panels
The process of restoring plastic trim parts on a car requires several cleaning agents to prepare the surface.
| | |
| --- | --- |
| Material or Supply | Usage |
| | Cleaning the exterior of the vehicle |
| | Cleaning hard to remove road grime and tar on plastic trim |
| | Cleaning plastic trim panels |
| | Scrubbing trim panels |
| | Protecting painted surfaces |
| | Applying plastic restorer to heavily weathered areas |
| | Protecting hands from cleaning chemicals |
Having an open space, out of direct sunlight, and a water hose with adequate drainage facilities is necessary to perform the cleaning of larger trim panels on the car or truck. Sponges and rags are ideal for applying and wiping off cleaning products.
Start With a Clean Work Surface
If the plastic trim is a large body panel component like lower body mouldings, bumper trim, fender panels, or grille sections then washing the entire vehicle to provide a clean work surface is ideal. If the restoration is on a small piece of trim, owners can just clean the small area prior to the application of a restoration product. When washing the vehicle, make sure to thoroughly rinse off all the car wash soap. Soap residue is one of the things that has an adverse effect on plastic trim panels. For lower body panels it may be necessary to use a road tar and grime remover to clean road grit from the rotation of the tyres. When using caustic cleaning chemicals, be sure to protect hands with rubber gloves.
Scrub the Plastic Trim Clean
Using a concentrated cleaning solution that cuts through grease and old wax, scrub the panel with the cleaner and a bristle brush. Wax from automatic car washes can accumulate in layers on exterior trim panels and it is a common cause of faded looking trim. Multiple applications of the cleaning solution may be necessary to work through all the layers of film that can accumulate from normal driving. Rinse thoroughly between applications of cleaner and then again once the scrubbing process is complete. If painted panels are adjacent to or a part of the plastic trim, cover those areas with painters tape to avoid scrubbing into painted surfaces.
Apply a Plastic Trim Restorer
After completely cleaning the plastic trim panel, use a high quality trim restoration product to bring back the original appearance of the trim panel.Meguiars,Getf1, and Novus are some of the top brands that offer plastic restoring solutions. Depending on the product, multiple applications may be necessary. Apply solution with a clean cloth, use a buffing pad to restore severely degraded panels, and in cases where contact with painted surfaces is likely to occur, use painters tape to protect the paint from buffing or rubbing. Some products offer a sealer to protect restored surfaces or suggest regular re-applications of the restorer to keep plastic panels looking their best.
How to Buy Plastic Restoration Products on eBay
Consumers can find a variety of plastic trim restoration materials from sellers on eBay eager to earn your business. Buy with confidence by reviewing seller feedback ratings to see how previous buyers rate their satisfaction with the manner in which the seller handled their transaction. Use PayPal for the safest and most secure means of transferring funds to an eBay seller. Car owners can restore most discoloured or faded plastic trim to its original lustre with a bit of work. The most important factor in achieving that like-new appearance is to do a good job of cleaning prior to applying the restoring solution. Restoring plastic trim improves the appearance of the vehicle and shows that the vehicle owners take pride in the condition of their car or truck.