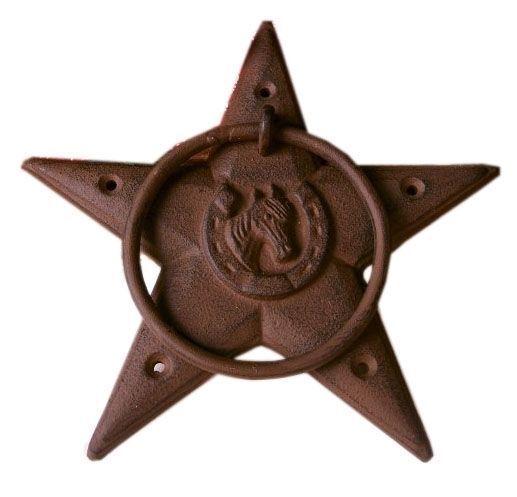 Though once a commonly used material, many consumers no longer know how to properly use or care for cast iron products, particularly cast iron cookware. For consumers looking to refurbish a flea market find or dust off an old family heirloom, a little bit of research can provide consumers with sufficient information to restore their rusted cast iron products. By walking through the steps to restore cast iron cookware, consumers can also easily apply the same steps to any other cast iron products they may have in order to restore them to their original beauty and to a useable state.
Cleaning
Many owners of cast iron cookware, especially those without much of a working knowledge of how to use their special cookware, end up burning food and leaving grime on the pan, unsure how to remove it. This often provides enough frustration to banish the cast iron cookware to a corner and replace it with a modern, easy-to-clean, non-stick product. However, consumers can begin the simple cleaning process using one of two methods.
With Self-Cleaning Oven
Consumers with a self-cleaning oven can rejoice in saving themselves a few steps in the cleaning process, though cast iron cookware with wooden handles should undergo the other method to preserve the integrity of the wood. After placing the cast iron products on the oven rack facedown, consumers should run one cycle of the oven's self-cleaning process.
Without a Self-Cleaning Oven
Those without a self-cleaning oven should choose a well-ventilated environment for cleaning. Consumers should obtain a disposable aluminium pan large enough to hold the cast iron piece, rubber gloves, and oven cleaner. After donning the proper safety attire, consumers should coat the cast iron piece liberally, ensuring coverage over the whole piece. Then, after placing the cookware in the pan, consumers should place the pan inside a garbage bag, loosely tie the bag closed, and leave it where it can ventilate properly for two days.
In two days, consumers should check the progress. If it appears the pan needs further cleaning, consumers can repeat the process and check again in two days. If no grime remains, consumers can use a clean cloth to wipe away the oven cleaner and follow with cleaning the cookware in warm, soapy water. Consumers should not put soap directly on the cookware itself, and they should towel dry the cookware.
Removing Rust
Using a solution of half white vinegar and half water, consumers should submerge the piece in the solution and allow it to soak. Since the vinegar can eat away at the cast iron, consumers should diligently check the soaked cookware every half hour for one to four hours. For any stubborn rust spots, consumers can use a plastic scrub brush or steel wool to remove the rust and follow with a water rinse. Then, consumers should place the cookware upside down in an oven, preheated to 120 degrees Celsius, for about a half hour to ensure sufficient drying.
Seasoning and Oiling
Consumers should increase the heat of the oven to 230 degrees for 45 minutes before removing it from the heat, and then place it on a cooling rack. When the cookware cools off but is still warm, consumers should apply olive oil lightly to the pan, using paper towels for application. Then, the consumer should place a cookie sheet on the floor of the oven before putting the cookware back into the oven, again upside down, leaving it in there with the heat off and the door slightly ajar.
Maintenance
To care for their cast iron piece, consumers should never soak it in water, and instead clean it with hot water and a scrub brush to remove grime. Then towel dry the cookware, and place it on a burner on low heat to dry further. Consumers should lightly oil the pan again while warm to prevent moisture from causing rusting, and store pots and lids, as in dutch ovens, separately to provide adequate airflow.
How to Buy Cast Iron Restoration Materials on eBay
To find all the necessary cast iron restoration supplies, consumers should check out
eBay
. Typing "
steel wool
" in the search bar on any eBay page kickstarts the shopping experience, yielding many search results to filter through. Consumers can ensure a positive buying experience by reviewing the
feedback
on a seller's page before purchasing. Purchasing from a
Top-rated seller
often provides free shipping with the consumer's purchase. By restoring cast iron themselves, consumers save time and money while building up their repair knowledge for the future. In addition, repairing cast iron ensures they can continue to pass on these treasured items for future family members to enjoy, especially as they add to their collection with the great pieces available through
eBay Deals
.