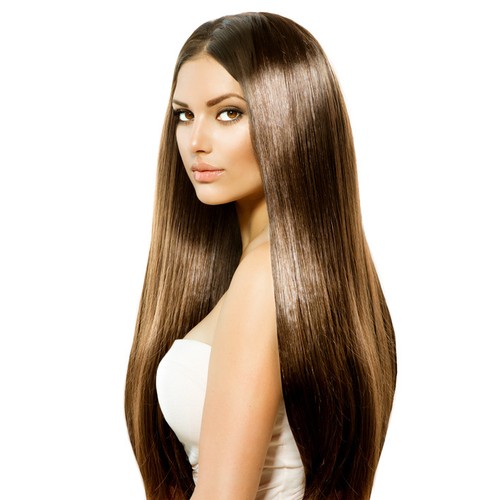 A head full of luxurious, lustrous, shiny hair makes a woman look and feel fabulous. Shiny hair indicates healthy, well-nourished hair. Many women find that despite their best efforts, their hair loses its shine, looking dull, dry, and lacklustre. Consumers have numerous options when it comes to restoring shine to hair and improving their hair health. There are multiple ready-made products available, along with a whole host of home remedies that are affordable and natural. Whether consumers prefer the convenience of over the counter hair products or prefer homemade, natural items, they can restore shine to their hair with ease.
Restoring Shine to Hair Using Ready Made Products
One of the most popular options for restoring shine to hair with a ready made product is to use hair serum. These formulations moisturise the hair, promoting healthy hydration and oil formation. However, serums are temporary fixes, requiring regular application, and are comparatively costly. Using a leave-in conditioner is another effective option. Leave-in conditioners, whether in spray or lotion form, provide long-lasting nourishment, replenishing natural oils and moisture. They also provide a protective layer against everyday stresses, such as the adverse effects of styling and the weather. Spray-on shine products provide instant shine effect to hair. This is a temporary aesthetic shine and does not restore natural shine or nourish the hair, but it is a good option for those who want a little extra shine while waiting for their hair to return to health.
Encouraging Hair to Shine Naturally
Consumers don't have to wait until their hair loses its shine. Instead, they should be proactive and take steps to maintain their hair in the best possible health without resorting to hair treatments regularly. Hair responds to the condition of the body. A healthy, well-maintained body results in healthy, strong, shiny hair. One of the key methods of keeping hair naturally shiny is to drink water and maintain appropriate levels of hydration. Having a healthy diet and getting plenty of exercise also helps to keep the hair in top condition. As does consumingf olic acid, vitamins A, E, and protein.
Restoring Shine to Hair Using Home Remedies
Consumers can restore shine and optimal health to their hair without costly over the counter remedies and harsh chemicals. For consumers who prefer the natural approach, there are a number of easy remedies they can use at home.
Mayonnaise
Mayonnaise is an effective and inexpensive method of restoring shine to hair. It acts as a deep conditioning agent that promotes healthy, strong, shiny hair. It contains large quantities of amino acids and antioxidants. These elements strengthen the protein fibres and nourish the natural protective outer layer of the hair. Consumers need to dampen the hair with warm water and rub the mayonnaise through the hair like a traditional conditioner. Rub it right down from the tips to the roots for the best results, then tuck the hair in a shower or swimming cap. This maintains body heat, which opens the pores, allowing the mayonnaise to work deep inside the hair and scalp. Leave for 20 minutes, remove the shower cap and wash the mayonnaise out. Consumers may find they need to apply a mild, diluted shampoo to remove all traces of mayonnaise.
Black Tea
Black tea strengthens hair, provides shine, and helps to reduce shedding. Consumers must remember that black tea also temporarily darkens the hair, so it is not necessarily well suited for those with fair hair. Add four tea bags to two cups of boiling water. Allow it to cool and stew overnight for the best results. Wash the hair in mild shampoo and rinse it out. Then apply the tea, massaging down to the scalp. Tuck the hair into a shower cap and leave for 30 minutes. Remove the cap apply a deep conditioner to the tea-soaked hair. Then rinse away the conditioner and the tea.
Avocado and Olive Oil
Avocado and olive oil contains fats and oils that nourish and strengthen the hair, restoring natural shine. For consumers with coloured hair, replace olive oil with almond oil, as the natural elements in olive oil can lighten colour treatments. Peel, pit, and mash a ripe avocado and add two tablespoons of olive or almond oil. Stir the mixture thoroughly. Dampen the hair then apply the mixture, massaging through the hair and into the scalp. Tuck the hair in a shower cap and allow the mixture to work for 20 minutes. Rinse the mixture out then shampoo the hair with a mild shampoo.
Summary
Consumers can concoct very effective hair treatments from items they have at home. This provides an inexpensive, chemical free way of adding health, shine, and strength to hair.
Home Remedy

Items Required

Mayonnaise

Shower cap

Mild shampoo

2-4 black tea bags

Hot water

Shower cap

Conditioner

Avocado

Extra virgin olive oil

Shower cap

Shampoo

When making and using a natural home remedy for restoring health, shine, and vigour to hair, consumer should have all of their supplies and ingredients to hand. This ensures no vital element is forgotten and provides the best possible results.
How to Buy Hair Products on eBay
Hair products that promote healthy hair and a natural, lustrous shine, are widely available from eBay sellers who offer good quality, shine restoring products at competitive prices. Some even offer free delivery on their products. To maximise your saving potential, be sure to look at eBay Deals, where you may be able to find real bargains on hair care products. The condition of their hair is important to many women, and healthy, youthful hair has a natural shine. When hair loses its shine, this indicates it is lacking in moisture, natural oils, and nourishment. You can invigorate your hair and restore shine with an array of products, whether you want an all-natural, inexpensive home remedy, or a convenient, over the counter product.