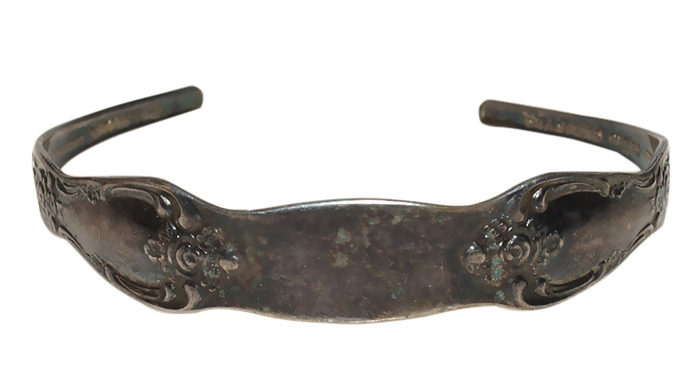 For those who do not know how to properly care for silver, a tarnished piece can soon find its way to a garage sale or a thrift store, even if it is an heirloom piece. By gaining an understanding of how to best restore silver, not only can consumers give precious family treasures the care they need, but they can also prolong the quality and longevity of these prized possessions through proper daily care and regular maintenance. Consumers can find new pieces to add to their collection as well as the supplies they need to restore tarnished silver on eBay.
Identifying Silver
For consumers looking to restore tarnished silver, identifying genuine silver can be an important skill. Cheaply made products that appear to consist of silver typically have silver plating instead. If removing the tarnish reveals brass or base metal, consumers can determine the piece merely has silver plating, and attempts at restoring this silver can end up stripping all the plating. Because silver is a non-magnetic metal, consumers can test a product for silver content by touching a magnet to it. If the magnet sticks, the product only has silver plating and consumers should not purchase it. In addition, genuine sterling silver carries a crafter's mark somewhere on the product, indicating the piece is almost entirely pure silver.
Removing Tarnish
To remove the tarnish, consumers have a number of options available, each with their own pros and cons. Depending on how long the consumer desires to spend in this process, as well as what risks they deem reasonable, some methods may be more effective than others.
Cream Polish
Consumers should apply the cream polish to the tarnished area and let it dry. Once the polish becomes nearly dry, take a damp, clean cloth to the compound and rub in straight lines. Rewashing periodically shows which areas need further polishing, and consumers can repeat the process as often as necessary. Silversmiths and professional silver restorers commonly recommend this tarnish remover to consumers as the safest and most effective method for both the consumer and the silver piece.
Dip Tarnish Remover
Dip tarnish removers use an acid to remove the sulphur from the silver, creating a faster process, but one that can also cause yellowing and more damage to the silver due to its abrasive nature. Consumers should not use dip tarnish removers on silver plating. Due to the accelerated rate of removal, only professional restorers should use dip tarnish removers to prevent damaging the silver, and only on heavily tarnished areas.
Home Remedies
Using aluminium and baking soda as an alternative to harsh chemicals is a common option to remove tarnish. Placing a piece of aluminium foil in the bottom of the sink and adding baking soda to boiling water in the sink creates an electrochemical reduction. This process, however, only removes light tarnish. In addition, this combination can seep into porous and non-silver areas, causing severe damage to the piece.
Some remedies also call for using toothpaste as a tarnish remover. However, many brands of toothpaste contain baking soda, and the abrasive nature of baking soda can cause scratching and worse damage. In all processes, as well as with regular cleaning and maintenance, consumers should not wear rubber gloves, as rubber can promote tarnishing.
Maintenance
To maintain a high quality, consumers should feel free to use their silver regularly, followed by a thorough washing with phosphate-free detergent without a lemon base. Phosphates encourage tarnishing and lemon-based cleaners can cause spotting on silver. Consumers should never use the dishwasher to clean their silver pieces. The high temperatures and abrasive detergents can severely damage silver.
Because sulphur causes tarnishing, silver pieces keep their shine best when kept away from sulphur and foods with high sulphur content, including broccoli, eggs, and onions. In addition, salt can greatly damage silver and consumers should keep it away from silver pieces whenever possible. Consumers can purchase Selvyt cloths or use soft cotton dishtowels for polishing.
How to Buy Restoration Materials on eBay
eBay
is an excellent resource for consumers to find all the silver restoration products they need for repairing tarnished silver. Consumers can type "
silver tarnish remover
" or other keywords into the search bar on any page to receive results, further filtering by preferences. Reviewing the
feedback
on sellers' pages can help consumers find a reputable seller that may even offer free shipping. Consumers can also find new silver items and special offers by checking out the
eBay Deals
page. Learning to effectively restore and maintain silver pieces can save consumers money spent on professionally restored silver. In addition, consumers can quickly and confidently remove the first appearance of tarnish, which saves time and effort down the road.