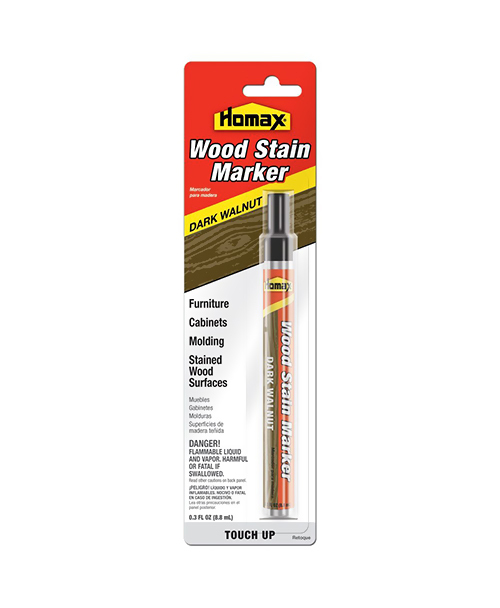 Finding ways to restore walnut furniture is a great way for individuals to revitalise beautiful walnut antiques and heirlooms and save money at the same time. While the thought of restoring walnut furniture is a task that frightens many people, the process itself is actually quite simple and is something nearly anyone of any skill level can accomplish. It is important for individuals to understand the level of restoration a piece of walnut furniture required to bring it back to life and they should be aware of the different steps needed to properly complete the project.
Restore or Discard
The first step in restoring walnut furniture is determining whether the level of restoration required is beyond the individual's capabilities. Broken table and chair legs might be a little more than many people feel comfortable dealing with, so it is important for people to stay within their own capabilities. Many times restoring walnut furniture is as simple as fixing or reapplying the existing finish of the wood. Other times knowing how to repair small dents and nicks in the wood is all it takes to get an old beat up table looking like new again.
Clear Finish
Clear finishes consist of different types of lacquers, shellac's, and varnishes. The best way to determine the type of finish on the walnut furniture is to apply a small amount of denatured alcohol or lacquer thinner onto a small portion of the finish. Rubbing denatured alcohol onto the finish dissolves shellac but not lacquer or varnish finishes. Lacquer thinner makes lacquer rough and then smooth again but does nothing to shellac or varnish. Rubbing either alcohol or thinner onto varnish does nothing to the finish. Clear finishes are most common on older and antique pieces of walnut furniture.
Natural Finish
Natural wood finishes consist of various types of waxes and oils. Natural finishes feel rougher to the touch and clear finishes and do not have a glossy surface. In most cases, natural finishes need only be reapplied in order to achieve proper restoration but if the surface has been damaged, the walnut furniture may require resurfacing as well.
Thoroughly Clean the Surface
The first step is to clean the walnut surface with a commercial wood cleaner. It is not uncommon for finishes to appear old and damaged due to excess dirt and wax buildup. Lightly buffing the finish with a commercial solvent or wood cleaner might be all that is necessary to revitalise an antique walnut piece.
Reamalgamate
Once the surface is clean, inspect its appearance for cracking, scratching, or distortion in the finish. This indicates an issue with the clear finish and requires refinishing or re-amalgamation to repair. Re-amalgamation is the liquefying of the existing finish, which returns the finish to its original appearance once dry. Mixing lacquer thinner with denatured alcohol and brushing it onto shellac and lacquer finishes causes re-amalgamation.
Repair Minor Damage
Light scratches in the surface of walnut furniture are easily repaired with either a felt tip marker or a light coating of pastewax. Stick wax in a colour similar to the wood surface quickly fills gouges and small nicks in wood. Covering the scratched or gouged area with paste wax and polishing it blends the repair in with the surrounding area.
Refinish the Surface
Sanding the existing walnut surface or applying a chemical finish remover is the first step in refinishing the woods surface. Once all of the existing finish is removed the wood is coated with either a clear or oil finish to complete the repair.
Tools Required
There are a few basic items needed by individuals wanting to complete their own restoration project. Having a small supply of the proper materials always on hand is a great way to fix minor scratches and blemishes as they happen.
Item

Use

Use coarse grits between 120 to 150 to remove finishes and scratches;

Use fine grits over 200 for final sanding

Lacquer

Produces a hard and durable finish to the woods surface after drying

Varnish

Completely transparent

Ideal for protecting stained wood

Creates glossy finish

Shellac

Similar to varnish

Transparent with a high-gloss finish

Paste Wax

Rubbed onto wood finishes to help protect against scratches

Used to fill light scratches in wood surfaces

Adds a lustrous sheen to the wood

Stick Wax

Useful for filling deep scratches and nicks

Offered in various colours to match wood

Rubbed into scratch or nick and then polished

Wood Oil

Rubbed into unfinished wood

Brings out the wood's natural grain and colour

Protects the wood from drying

Wood Cleaner

Used to remove built-up dirt and wax

Heavier strength variants can strip wood finishes
Depending on the level of restoration an individual has in mind, there are many other tools available for more complex restoration tasks. Individuals should always make sure to only tackle restoration projects they are capable of finishing.
How to Buy Walnut Furniture Restoration Items on eBay
There is a wide variety of walnut furniture restoration items available on
eBay
, and buyers only need to take advantage of the powerful search tools eBay offers to find exactly what they need for their next project. There is a search box available on every eBay page allowing buyers to enter a specific keyword such as "
walnut furniture
" into the search box and a list of available items is then displayed. Caring for and restoring damaged antique walnut furniture is easy as long as an individual has the right tools for the job, and
eBay
is the place to find those items.