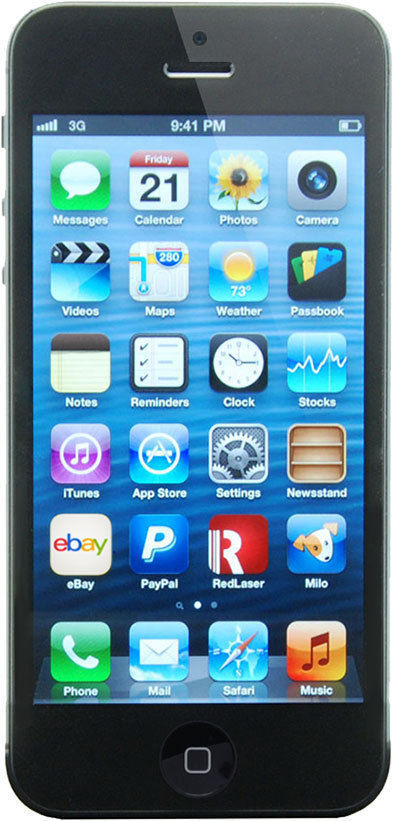 Just like reformatting hard drives and reinstalling the latest version of Mac OS on a Macbook Pro, the many variations of Apple's iPhone device require a restore every so often to operate at maximum efficiency. The iOS kernel tends to degrade over time, much like other operating systems, resulting in poor performance and more frequent crashes from the user's favourite apps. Sometimes, crashes result in blitzed operating systems, forcing the user to go through the restoration process.
Fortunately, Apple makes the restore process simple for the iPhone 4, iPhone 4S, andiPhone 5, as well as older hardware such as the iPhone 3 and 3G. Before initiating a system restore, users can read up on the steps involved to ensure everything goes smoothly.
Backing Up Data
Think of restoring an iPhone as erasing a dry-erase board. Users can only recover data if they first linked it to their iTunes accounts. Always back up data before initiating the restore process.
Upgrade iTunes
Apple releases a new versions of iTunes every few weeks or so. Always upgrade to the latest version of iTunes to receive the latest backup, update, and restore solutions. Apple hosts new versions of iTunes on its website.
Configure Syncing
Users can sync their data in several different ways. The most common option, USB, requires users to connect their iPhone to their PC or Mac using Apple's USB cable. To sync over a Wi-Fi connection, users must update their iPhone to iOS 5.0 or later, and their iTunes to 10.5 or later. Next, connect the iPhone and PC or Mac to the same Wi-Fi network. Open iTunes, click the connected iPhone device, and check the "Sync with this iPhone over Wi-Fi" option.
Syncing also enables users to back up critical data such as their contacts book, calendars, and notes.
Transfer Purchases
Boiled down, users make purchases in two different ways: through iTunes, or directly from their iPhone. Any purchases, such as apps and MP3s, made through the iPhone should be linked to the iTunes account so users can grab them after restoring their device.
To transfer purchases, connect the iPhone to a PC or Mac using iTunes. Right-click the phone and find the option that links all purchases to the iTunes account.
Save Media
Users can save pictures, videos, and other media on their iPhone by importing them to their Mac or PC. Either import such media directly through iTunes by connecting the iPhone via USB, or copy files directly to a hard drive. Mac OS and Windows recognise the iPhone as a hard drive-like device, so users can move files around the same they would using a USB flash drive.
Restoring an iPhone
Restoring an iPhone offers users a clean slate. Kick off the process by connecting the iPhone to a PC or Mac via Apple's USB cable. Click the "Summary" tab and select "Restore." Confirm by selecting "Restore" again.
Configuring a Restored iPhone
After a variable amount of time, the iPhone drops users at the setup screen. Setup entails the same process users went through the first time they configured their brand-new iPhone device. Users can take this opportunity to start fresh. Through iTunes, they can select each app, song, and movie to transfer to the device, or restore from a backup to pick up right where they left off.
Remember that the setup process enables services one at a time. Cellular service, for example, doesn't come back up until near the end of the process.
Common Problems and Solutions
Although Apple's restore process is quick and simple, many users leap to restoration as the go-to solution when they encounter a problem. Many problems come with simple solutions that save users the time involved in restoring the phone.
Problem

Solution(s)

Frozen screen

Turn phone off and on again

Hold home and wake buttons until phone restarts

Phone won't turn on

Connect phone to computer or power supply and charge battery

Contact Apple support and request a new battery or purchase an iPhone battery replacement kit .

Phone won't turn off

Hold home and wake buttons until Apple logo appears

Siri doesn't work

Clean microphone

Disable Siri through settings, wait 30 seconds, and then re-enable Siri

Phone cannot connect to Wi-Fi

Check settings to ensure Wi-Fi is enabled

Power phone off then turn it back on
If the problem persists, consider a complete restore of the phone.
How to Buy an iPhone on eBay
Users interested in upgrading their older, slower iPhones can find many new and used models, including freshly restored phones, on offer from eBay's Top Sellers. Just visit any eBay page and enter a keyword phrase into the search bar. Entering specific phones, such as "iPhone 5C," filters out most unwanted results. Users might also consider stocking up on common accessories such as an iPhonecharge cable, case, andclip. To save money, look for deals and the option to pick up phones from local sellers.
Frequent crashes, freezes, and an iPhone rendered unresponsive are no reason to panic. No matter the user's iPhone model, they can wipe their phone and get it running like new, or using a backup, in no time at all.