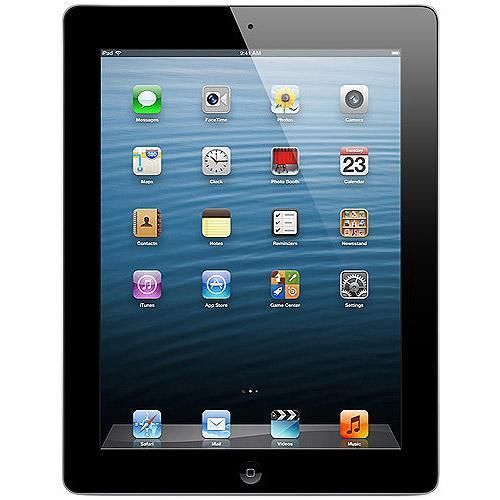 Call it Murphy's Law. It seems that shortly after one spends hundreds of dollars to purchase a gadget like an iPad, the maker announces plans to introduce a new-and-improved version in the near future. For people driven to own the newest generation electronics, such an announcement means it's time to part with the old and bring in the new. Because not everyone can afford or needs the most current iPad, there's a huge market for used iPads on eBay. Sellers who play their cards right can make a handsome profit they can use toward purchasing the latest and greatest iPad upgrade.
1. Reset Your iPad to its Factory Setting
Because electronics store sensitive personal information, it is essential to restore them to factory settings before selling them. To do that for an iPad, click Settings, then scroll down to General, then Reset. Click "Erase All." Depending on what preferences are set, you may be asked for various passwords. You'll be prompted to confirm that you actually do want to erase all data, and that you didn't tap this by mistake. Click yes to confirm. The iPad will reset (which can take a few minutes). You'll know the reset is complete when the home page displays the generic welcome screen.
2. Check Your eBay Feedback Rating
Especially when it comes to big-ticket items like iPads, smart buyers will trust only sellers who have positive feedback ratings. Sellers with poor feedback ratings should do what they can to improve those ratings before trying to sell. Sometimes negative feedback results from misunderstandings. Sellers with negative feedback that they don't think is justified should use eBay to contact the buyers responsible for the feedback. Often, misunderstandings can be resolved and negative feedback removed by both parties contacting eBay.
3. Price Your iPad Competitively
Electronics like iPads are hot items on eBay. Sellers can be fairly certain that plenty of eyeballs are watching their listings, and that buyers are comparison shopping looking for the best iPad at the best price. All things equal, money talks and sellers should keep that in mind when pricing their used iPad. There are three paths they can take.
Path one involves setting a firm, non-negotiable Buy it Now price. This pricing strategy is straightforward. Sellers decide what they need to make from the sale, and set the price accordingly. Path two involves adding a "make an offer" option. This means that potential buyers offer the highest price they're willing to pay and sellers can accept or decline. Path three involves an auction with a set minimum. Bidders can bid up the price, not knowing a seller's"magic number." If that number is not reached, the seller keeps his merchandise. Path four involves psychological pricing designed to generate a bidding war and propel a listing to "hot" status. This pricing strategy is a bit risky. A seller will price his iPad far below what it's worth, and assume potential buyers will bid it up until it reaches the average going rate for similar used iPads.
4. Create an Attractive Listing
Tablets are in hot demand, and you can be certain that your eBay listing will not be the only one for the tablet you are hoping to sell. Successful sellers will make sure their listings stand out from the competition. Sellers whose iPads are in mint condition with no scratches should play up that angle and include close-up photos backing up their claims. A buyer comparing apple-to-apple iPads at identical or similar prices will choose the one that's in the better condition. Offering a money-back guarantee and/or a window for returns also can entice buyers. If an iPad has a scratch, crack, or imperfection, be straightforward and honest about it. Buyers will appreciate this honesty. Some buyers will find the implied cost-savings a big plus, too.
Conclusion
Regardless of what generation an iPad is, what accessories it does or does not come with, whether it's a full tablet or a mini, damaged or pristine, there is a solid pool of buyers for it on eBay. Sellers of iPads who are honest, straightforward, and detailed about their photos and listings will have the best results selling their tablet.