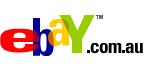 If you have ever needed to no how to "SELL" your item on eBay, here is a step by step guide to help you on your way...
Log onto your eBay account
On the top of the page click on "SELL"
You will then be asked "HOW WOULD YOU LIKE TO SELL YOUR ITEM", you can then either "SELL AT AUCTION" which means; you may require $50.00 dollars for your item, and you may start your bid at $10.00, to attract more buyers, but if all bids only reach $15.00, and the acution has ended you must sell your item for this price, unless your item is taken of eBay auction before the 12 hours prior to auction ending regardless if you have bids or not on your item, this is aloud, but you must give a reason in which eBay will give you five answer to choose from so this can be displayed on the closed auction page for other eBayers to see. It would not be recommended to end your auctions early as a habit as other users will notice this and it may have an effect on eBayers bidding on your items.
Or you can sell your item at a "FIXED PRICE" which if you wanted $50.00 dollars for your item, other users would not be able to bid, they could only click BUY IT NOW and purchase your item that way.
Once you have decided which way you would like to sell your item click on "SELL YOUR ITEM".
You can now select a category in which your item will appear for e.g. to sell car parts for a Holden HQ you would click on "CARS, BIKES & BOATS" you can have your item in a second category if you wish, your fees will be doubled, now you can click continue.
The next page will show you five boxs, for e.g. to sell car parts as described above you would then click on the following: BOX 2 click "Car Parts", BOX 3 click "Holden" or what ever you make may be, BOX 4 click were its says HQ, HJ, HX, HZ, WB, BOX 5 will tell you in the below box that your category has been selected, now click continue.
Insert an item title, ensure your title has specific details about your item, you may add a subtitle to give buyers more information, now click on the drop down bar on ITEM SPECIFICS with your selection, either used-new or you can just leave this blank
You now have to put into the item description menu a description about the item your selling, you can change color and style of how you would like your wording to look to other ebayers, then click on continue.
The next page will require a starting price for your item, make it attractive, i have seen starting bids of $1 dollar and finish up reaching $350 dollars and more, a low starting bids gets more interest and attraction.
Next you will be asked for the duration, this means how long would you like your item up for auction, you have five options to choose from the drop down bar, once you have decided on clicked on your option you will be then asked to enter a quantity as you may have more than one of the same item to sell
Next you will be asked if you would like to insert a photo of your item the best way would be make sure that your picture is on your desktop, and make sure its not to big, this way its easier to find when browsing for it, to enter your picture click BROWSE go through your files, once you find your photo double click it, it will put into the box the file ext, not your photo, you will see your photo on the next page, when you review your page before submitting, follow this procedure if your require more than one photo to be inserted, Notice: the 1st photo is free, but there after is $0.25cents each
You will now be asked if you would like a GALLERY OPTION, which means you can have a picture displayed next your title for people to see visually what you are selling, it also put the photos you choose onto the page where your description lays
You can now choose picture options, the most common would be standard, you may change if you choose to, the prices are displayed so you no how much you will be paying if these choices are chosen.
Next you can "Select a Theme" this is optional, this option can make a great border around your design, or you can just leave it blank, right next to "SELECT a THEME" you can select a layout of how you would like your description and photos to look on the page, this is also optional.
Next you can now "Preview Your Listing in Search Results" this is an example of how your item will look to other browsing eBayers, while there searching. You may also add a gallery above in pictures and promote your listing on eBay, these options have samples that you may check out, to see if this is what you would like to have also in your advertisment, once this is done click continue.
The "Payment and Postage" page allows you to input information to let other eBayers no that you will either except COD (Cash on Delivery), even Bank Cheque, or maybe even Direct Deposit into your account, you can also tick to Post the item, or put into your description Pick up only, If you no what you want for postage you can display it or just wait until a buyers asks you for a price to send it to there postcode, which is problem an better option, if you need prices on postcodes you can get this through eBay or even Australia post online. In the Description for e.g. "Please make contact within 48hours of auction ending, and payment to be finalized within 5 days of auction ending" this gives the eBayer an idea of what you require with the payment for your item, this is only an example.
Finally thye last page will let you review and submit, make sure your information is correct, if changes are to be made you can click on the link EDIT on the right hand side of the category that you would like to change, once you are satisfied with your information being correct, at the bottom of the page click "SUBMIT LISTING".
Now your done, you now can go into "MY EBAY" and there you will see your item, you can double click on your item to open and see how it looks, there you can revise your page if you need to change anything by clicking on in the left hand corner at the top of your page.
Please Note: If you have any problems with Selling or Buying you can speak with an online eBay operator live for any problems you may have and they will only be to happy to help you in the right direction.
Important: Make sure your email account is valid and correct, as eBayers with questions will not only arrive in your "My Messages", on your "My eBay" page, but they will also arrive into your email account that you have provided, also in your "Item you are Selling" on your "My eBay" page you will see "# of watchers" this tells you how many people are watching your item, also you will have "# of questions", if there are any numbers here that also tells you that you have questions regarding your item for sale, its a quicker way to communicate with eBayers all over.
Thank you for taking the time to read our Guide on Selling and Good Luck!!!