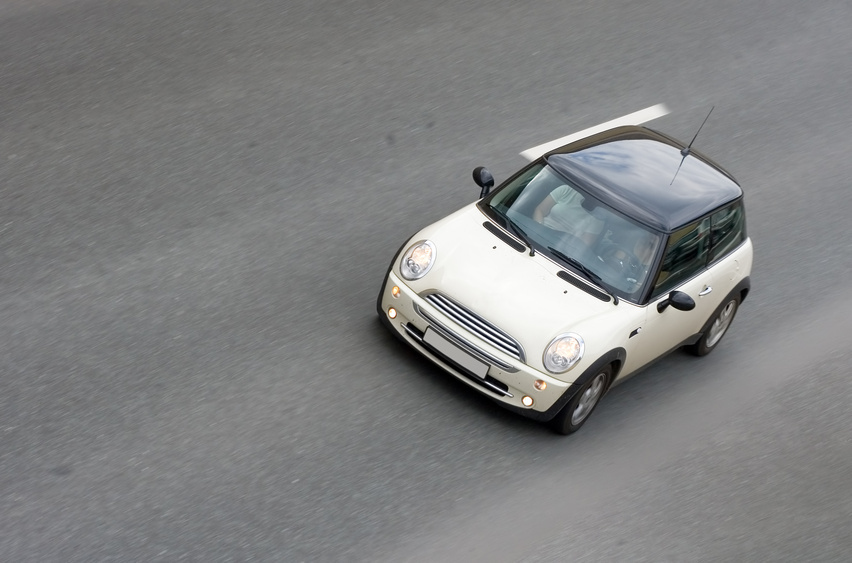 The Mini Cooper is a British Motors Corporation car model that dates back to the mid 1900s. The car was voted the European Car of the Century by the Global Automotive Elections Foundation in 1999. That same year, it was the runner up for the international Car of the Century award. Minis produced in the 1960s and 1970s are considered collector's items due to their iconic style and the limited production run.
In 1995, BMW revived the model by adding a few modern bells and whistles, and it soon gained immediate popularity again. Three types of Mini Coopers are available today: hatchbacks, convertibles, and hardtops.
Mini Cooper's Variable Service Schedule
Unlike many other car models, the Mini Cooper operates on a variable service schedule thanks to some of its cutting-edge features, including a sophisticated filtration system and a computer system that alerts car owners when service is needed.
Sophisticated Filtration System
The Mini Cooper uses an intricate oil filtration system that removes impurities before they can reach the engine and cause problems. Because the oil is constantly being cleaned, the car requires less frequent servicing.
Oil Types
The type of oil a car uses affects how frequently the engine will need to be serviced and oil changed. Both synthetic and mineral oils lubricate elements in an engine. Synthetic oil lasts longer because its lubricating properties are maintained and remain stable for a much longer period than mineral oil. The Mini Cooper uses synthetic oil and needs less frequent oil changes.
Mini Cooper Computer
The newer Mini Cooper's computer alerts car owners when the car's oil needs to be replaced and provides other helpful alerts The car owner receives an alert based on the following factors:
how many kilometres the car has been driven.
how much fuel has run through its engine.
the oil level and whether it needs topping off.
the degree to which the oil is contaminated.
how many times the car has been started from a cold state.
whether the car is used primarily for short distances or long.
The service schedule will be more frequent if the car is used for shorter trips and less frequent if it is primarily used for longer trips that allow the engine to get up to its peak operating temperature.
Mini Cooper Service
The main types of service that can be performed by a knowledgeable car owner include monthly, basic, minor, and major. More complicated services will most likely require a trip to a service station or Mini Cooper dealer. The guide below describes the components of each type of service.
Monthly Service
It may not seem as if monthly service checks are needed, but these monthly checks help car owners identify worn parts that must be replaced. Every month, car owners should:
Check windscreen wiper blades
Check tyre pressure
Fill the windshield wiper fluid reservoir
Check the trim for any visible rust (Rust is a sign that water is pooling somewhere, which can be corrected.)
Check the interior accessories, such as lights, safety belts, and electrical mechanisms
Basic Service
Change the oil and filters
Check the brake pads and rotors
Check the parking brake
Inspect the wheel hub lube
Minor Service
Change and replenish oil, filter, and transmission fluid
Inspect CV boot joints
Perform an exhaust system check
Check tyres, wheel alignment, and steering
Check brake pads and replace if necessary
Perform a battery check
Flush and replenish the coolant system
Check all lights and bulbs
Check wipers and windscreen washers
Check clutch performance
Major Service
Repeat elements of minor service that are needed, depending on the last service date
Check the brake fluid and coolant levels
Check the air filter
Replace oxygen sensor (every 161,000 kilometres)
Change the spark plugs (every 161,000 kilometres)
Replace the serpentine belt, if needed
Finding Mini Coopers and Parts on eBay
Shopping for accessories and parts on eBay is a fast and efficient way to keep costs down on maintenance if owners plan to service their Mini Coopers themselves. They will find a variety of items and prices on eBay that may be hard to find elsewhere. Buyers can find parts and products needed to service their Mini Coopers by visiting the eBay home page and selecting "Motors," and then "Parts and Accessories." The convenient search feature allows buyers to select the exact make and model of the car when searching for parts. As one of the world's largest online marketplaces, eBay offers a great variety of products at competitive prices.