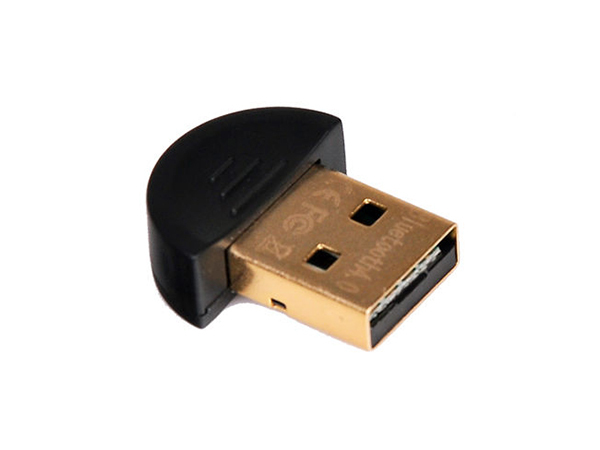 A dongle is a type of USB device that enables a user to connect to the internet while on the go. Dongles are plug-in devices that can serve a variety of purposes. Some dongles are used for identifying and connecting to a wireless internet connection for a laptop. They are popular because they enable more flexibility and movement than fixed-line connections. Other dongles are external devices that simplify the use of secured software when attached to a laptop or computer. Dongles are simple to use and easy to install, but users must get acquainted with the types of dongles available on the market before learning how to set them up.
Different Types of Internet Dongles
Types of internet dongles include Bluetooth dongles, Wi-fi dongles, and Mobile Broadband dongles. Each type of dongle serves a different function, providing users with innumerable choices.
Bluetooth Dongles
Bluetooth dongles enable wireless connectivity with other Bluetooth and digital devices, such as mobile phones, printers, and headphones. Over the years, Bluetooth has gained in popularity as a way to pass information between computer devices and mobile phones. Bluetooth has grown because it operates flexibly, without the need for network connectivity. It is extremely simple to activate and use, and can be accessible to anybody.
Wi-Fi Dongles
Wi-Fi dongles enable a computer to access wi-fi signals, either in a house or through a public network outside the home. These types of dongles add wi-fi functionality to the computer, allowing wireless connectivity to the internet. The wi-fi dongle is common for laptops and notebooks. With increasing numbers of hotspots set up, wi-fi dongles have become a popular option.
Mobile Broadband Dongles
3G dongles and 4G dongles have SIM cards inside, enabling connectivity to the internet services of mobile phone companies wherever those signals are available. Most mobile phone companies provide 3G dongles. Growth in mobile broadband technology has created sleeker, smaller, and faster dongles. Laptops and computers can use mobile broadband dongles, making them ideal for emergencies or regular usage. 4G networks are still developing, so fewer companies provide 4G dongles.
Setting up Dongles on Laptops
Connecting a dongle to a laptop is easily completed in a few simple steps by following the instructions provided. Users can learn how to connect dongles to laptops with the click of a few buttons.
Setting up Bluetooth Dongles
Users can plug the device into a laptop. The laptop should detect the device and install necessary drivers. Upon installing the drivers, a Bluetooth icon will appear on the computer. To connect the new Bluetooth device, a user should open the Control Panel. The Add Bluetooth Device wizard will appear. Once a user selects the device and clicks next, the system will start configuring the device. Finally, click Finish and use the Bluetooth dongle.
Setting up Wi-Fi Dongles
For a laptop or computer that does not have integrated wi-fi or a wireless card, wi-fi dongles are an easy way to enable wireless functionality. Users may begin by plugging the wi-fi dongle into the USB port. Once the operating system reads it, add the installation CD and follow the steps that appear on the screen. In some cases, the computer requires a complete reboot. Once completed, a wi-fi icon will appear on the screen, showing a list of available wireless networks. Then, it's time to select the wireless network and start surfing.
Setting up Mobile Broadband Dongles
The first step is to choose a mobile dongle. A user may select the connection package, depending on the level of internet usage expected. Upon making the purchase, a user may plug the dongle into the USB port of a laptop. A pop-up prompt will appear, asking to install the software for the dongle. Click OK and the installation will take place on the laptop. After the mobile broadband dongle software is installed, a user can connect to the wireless network and may begin surfing.
Regular Maintenance for Dongles
Many people fail to consider the importance of maintaining a dongle. When not using a dongle, keep it in a cool and dry place, safe from any dust or humidity. Users must avoid using a dongle in very warm conditions.
How to Buy Dongles on eBay
Dongles have increased in popularity with internet users, thanks to their flexibility and ease of use. eBay provides some excellent deals on many different types of dongles for users, whether they are looking for wi-fi, Bluetooth, or mobile broadband dongles. Buyers have a variety of choices to select from, with descriptions and prices available which enable them to make decisions based on their budget and requirements. Buyers must also keep their laptop functionality in mind before deciding on the type of dongle to purchase.