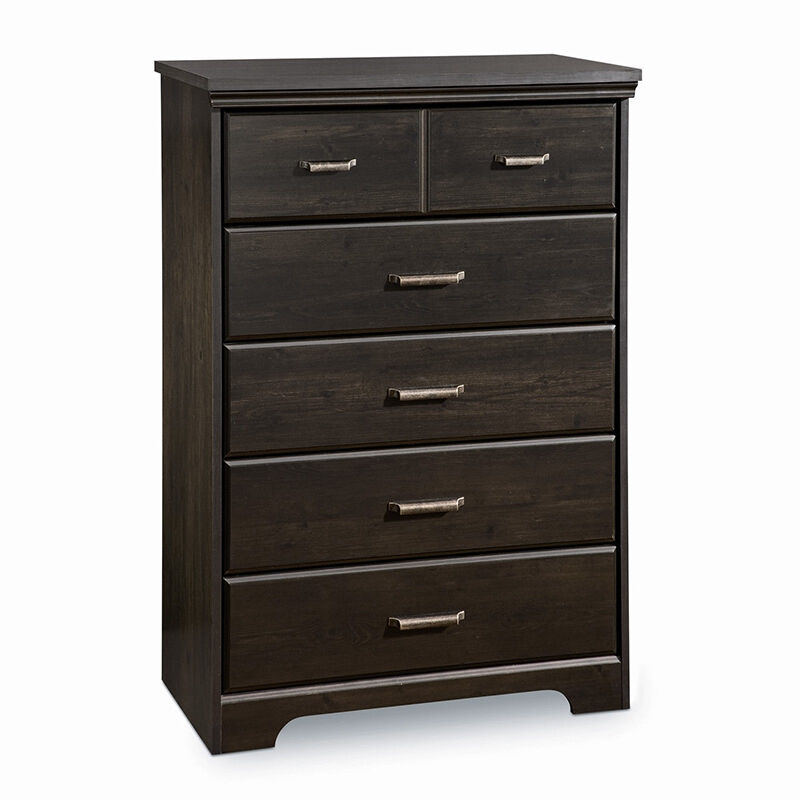 Whether it is a treasure found at an antique store, or a well-loved chest of drawers passed down for generations, there comes a time when the piece of furniture may need a facelift. Although the project of staining a chest of drawers sounds daunting to some, the project is quite simple. Gather some supplies, prepare the piece, and apply the stain. Before long, that old chest of drawers is as good as new.
Gather Supplies
As with any project, the first step is gathering all of the supplies. Take some time looking at all of the different colours of stain, and consider doing a few test patches on a piece of wood similar to the furniture in question before making a final decision.
Screwdriver: Removes hardware
Sandpaper: Preps surface
Paintbrush: Applies stain
Wood finish: Apply after stain
Rags: Cleaning
Safety goggles
Mask: Protection from fumes
Drop cloth
Good safety practices are paramount when using tools and wood stain products. Use goggles when removing hardware as well as when sanding down the surface of the piece. Apply the stain in a well-ventilated area and wear a facemask to prevent excessive inhalation of fumes.
Prep the Chest of Drawers
Once all of the supplies are together, the next thing to do is prep the piece of furniture to ready it for the staining process. This is an important step because it ensures the stain goes on as evenly and smoothly as possible.
Remove Hardware
Take out all of the drawers and, using a screwdriver, remove all of the drawer pulls. Put them in a safe spot for easy retrieval when it comes time to put them back on.
Strip Existing Paint or Stain
If there is existing paint or stain on the chest of drawers, remove it prior to putting new stain on. Purchase some paint or stain remover and follow the manufacturer's recommended directions for removal.
Sand
Once the piece is free from its old colour, sand all surfaces well. Use increasingly fine grits of sandpaper to achieve a smooth finish. Use a clean, lint-free rag to remove all traces of dust prior to moving to the next step. Use a vacuum cleaner to pick up any excess dust remaining.
Apply the Stain
Set the chest of drawers on a drop cloth in a well-ventilated area to protect the floor from any drips or spills. Don rubber gloves and a facemask. Using a new paintbrush, apply the stain in smooth and even strokes. Work only one section at a time such as the top, one side, and then the other side. Stain the drawers last.
Detail Work
Allow the stain to soak in for a few minutes, and then wipe it off with a clean, absorbent rag. If there is intricate scrollwork or crevices, make sure to wipe those completely. Missing a spot means the colour appears darker in that area. Allow to dry completely before moving on to the final step.
Finish the Project
After the stain is completely dry, lightly sand all surfaces using fine-grit sandpaper. Be gentle to ensure no colour rubs off. Once sanded, use a clean, lint-free rag or vacuum cleaner to remove all traces of dust. Apply a thin coat of wood finish to all surfaces. Let the wood finish dry and replace all hardware.
How to Buy Supplies to Stain a Chest of Drawers on eBay
Sellers on eBay offer a wide variety of the supplies needed to stain a chest of drawers. Start your search by typing in 'staining supplies'. To narrow down your results, use specific keywords such as 'mahogany wood stain' or 'flat head screwdriver' in the search bar found on any landing page. Prior to making a purchase, create a list of all the supplies you need. That way you are sure to have everything you need in order for your chest of drawers to turn out beautifully.