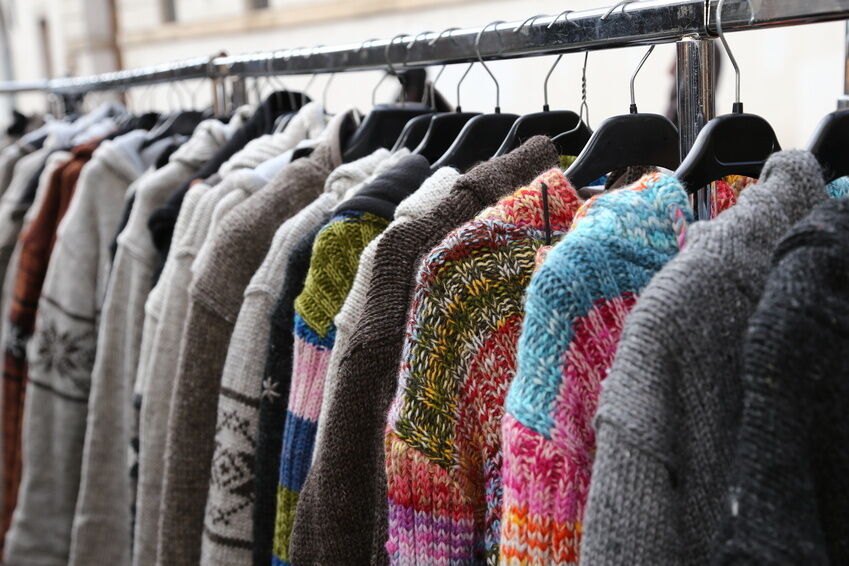 Each spring, it is a good idea to put winter clothes into storage ready for when they are needed again next autumn. However, some people can be put off of the idea simply because they think that expensive items of clothing will not store well. Problems of mould, dampness and inadequate ventilation can all lead to clothes becoming ruined if they are not stored properly. Despite these concerns, there is nothing to stop winter clothes being stowed away for months on end - or even years - so long as the appropriate measures are put in place in the first instance. Once the habit of storing winter clothing properly is learnt, most people find that they do it every year in the same way.
Tips on Storing Winter Clothes
Before setting about putting winter clothing into storage throughout the summer, it is a good idea to clean it all beforehand. Not only does this mean that the clothes in question will be fresh once they are unpacked again in the late autumn, but it means that problems of bacteria and mould spreading from one item of clothing to another, whilst in storage, is dramatically minimised.
Make sure that all of the winter clothes are fully dry before putting them into storage, so try to pick a sunny day when they can be aired on a washing line. Remember to go through winter coats and trousers for any items that might have been tucked away in the pockets. It's never fun having to take an item out of storage early just to look for a missing document.
Cost-Effective Ways to Store Winter Clothes
The following methods are great ways to store clothing without spending a lot of money.
Use Refuse Sacks
Once cleaned and dried, winter clothes need to be protected from moisture and light damage. One of the least expensive ways of achieving this it to place clothing in a plastic refuse sack. Roll items up together, rather than folding them, and place bulkier items, such as coats, on the outside of the bundle so that the smaller and more delicate items, like gloves, are protected inside. Once the garments are inside the bag, roll the sack up from the bottom towards the top, allowing air to escape. Finally, use packing tape to seal the bag and tuck it away at the back of the wardrobe or in the loft. Remember to label the bag with a tag so that it is easy to identify.
Use a Clothing Rail
A clothing rail is a great way of storing winter clothes. Hang trousers and coats on coat hangers and double them up with jumpers, jerseys and cardigans, if necessary. Push the clothing rail into a weather tight place where it will free up room elsewhere. Outbuildings and garages are ideal for this purpose. Before leaving the clothes for the summer, remember to cover them to protect them from dust and light and to prevent insects from getting in, too. An old bed sheet or a plastic cover will do the job so long as it is clean and fully extends from the top over all sides.
Advanced Ways to Store Winter Clothes
These methods cost a bit more, but are excellent ways to ensure that clothing stays intact for years to come.
Vacuum Storage Bags
These products are ideal for storing winter clothes in the summer and or even summer clothes in the winter. Made of high strength plastic, just slide the clothes into them and remove all of the excess air. This is done by placing a normal vacuum cleaner hose against a valve which literally sucks the air out. Not only does this remove unwanted microbes, helping to keep clothes fresh, it reduces the size of the bag dramatically, making it easy to store lots of them under a bed or on top of a wardrobe, for example.
Shoes and Boots
Shoes need more care than most items of clothing. To keep them fresh, purchase a hard plastic tub and line it with tissue paper. Screw up more tissue paper and place this inside the shoes to help them to retain their shape. Place all of the shoes into the tub and store in a shed or loft space. Boots require special treatment, too. This type of footwear is best stored on a boot tree, especially for knee-length ladies' boots, because it will help them to hold their shape well. This also means they can be stored using a smaller amount of floor space.