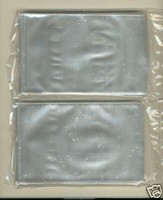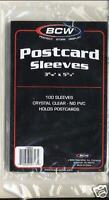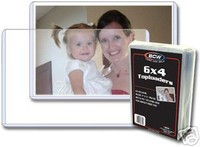 How to Store and Protect Your Postcard Collection

When considering storage for a postcard collection, you should bear in mind that you not only want to store your collection, but you also want to preserve the postcards in the best possible condition. To achieve both of these objectives, you should utilize the many available products that are on the market today.

Store Your Postcard Collection With Care
Purchase archival-quality plastic holders for storing postcards that are made of uPVC. This is a material that prevents the forming of acidic oils that can destroy the appearance of your postcards.
Make sure that the holders that you use to store your postcards are larger than the postcards themselves. Holders that are the same size or just slightly larger can make handling difficult, resulting in tears, creases and bent corners.

Keep postcards in a cool and dry environment, Excessive heating and moisture will cause cards to stick to surfaces and make removal difficult, if not impossible, without damage. You should also keep postcards away from cigarette smoke or other smoky areas, as smoke can ruin the appearance of cards by turning them brown.

Store the postcards in holders and then place them in either albums or postcard boxes for the greatest amount of protection. If two types of protection are used, you need only remove the holders when you want to appreciate your collection, without exposing the postcards to the elements or excessive handling.

Choose non-acidic paper album pages, paper dividers, inserts and cardboard boxes, since acids can ruin the colors and textures of postcards. Select papers that have a pH (acid level) of 7.0 or slightly higher.

Travel to postcard shows or auctions with one of the aluminum travel cases that are widely available. These offer secure, lockable storage for large amounts of postcards and other collection supplies.

Buy several albums or boxes if you want to store your collection by category, such as travel locale, subject matter or architecture. This type of categorization makes it much simpler to find a particular postcard.