This is a great set of lens filters that provides some standard ND strength filters as well as common graduated color filters. It's a great set for a beginner – but it will serve well in the hands of a skilled photographer just the same. The sets is not particularly expensive either, making this a great option.


Neutral Density filters (ND) are interesting filters that are designed to reduce the light entering the aperture, allowing for longer exposures. This is great for taking pictures where motion is involved and you want to capture a misting effect for certain situations (like flowing water) or you want to filter out objects that move across the field of vision (such as a car). This set comes with three ND filters as well as three graduated filters.
ND2 ND4 ND8 Filters set
There are ND2, ND4 and ND8 filters, and all of these are useful for cutting down the amount of light reaching the aperture. The idea here is to allow longer exposure time (leaving the shutter open longer) so that you can deal with motion differently. I also like using them for darkening a normal exposure which slightly intensifies some of the colors; for example, using the ND2 to snap a picture of a developing thunderstorm darkens the clouds a bit and makes the sky appear bluer.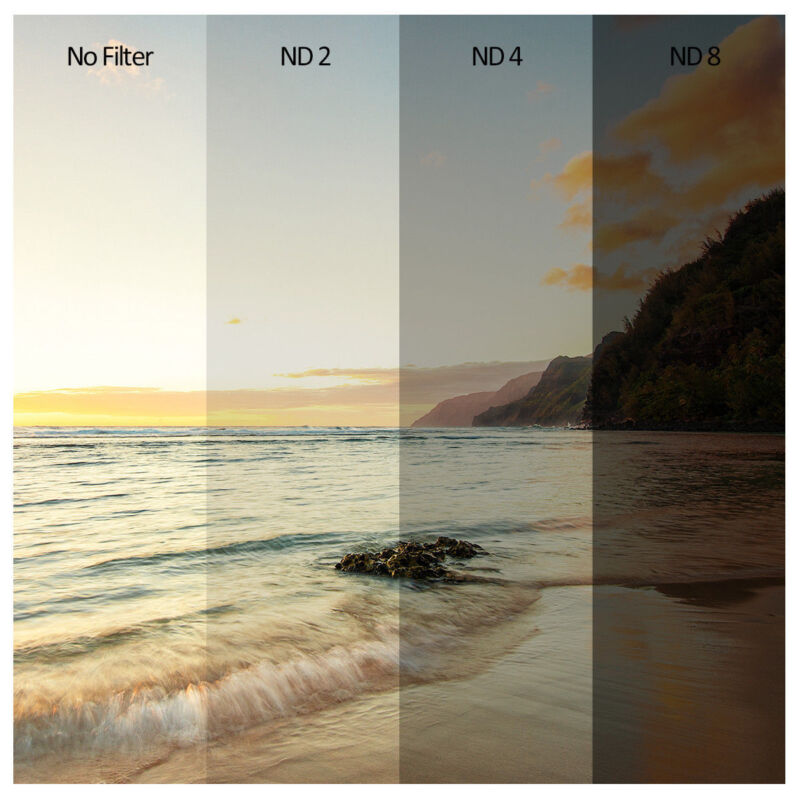 Add a caption
Great for portraiture and outdoor scenes in strong sunlight.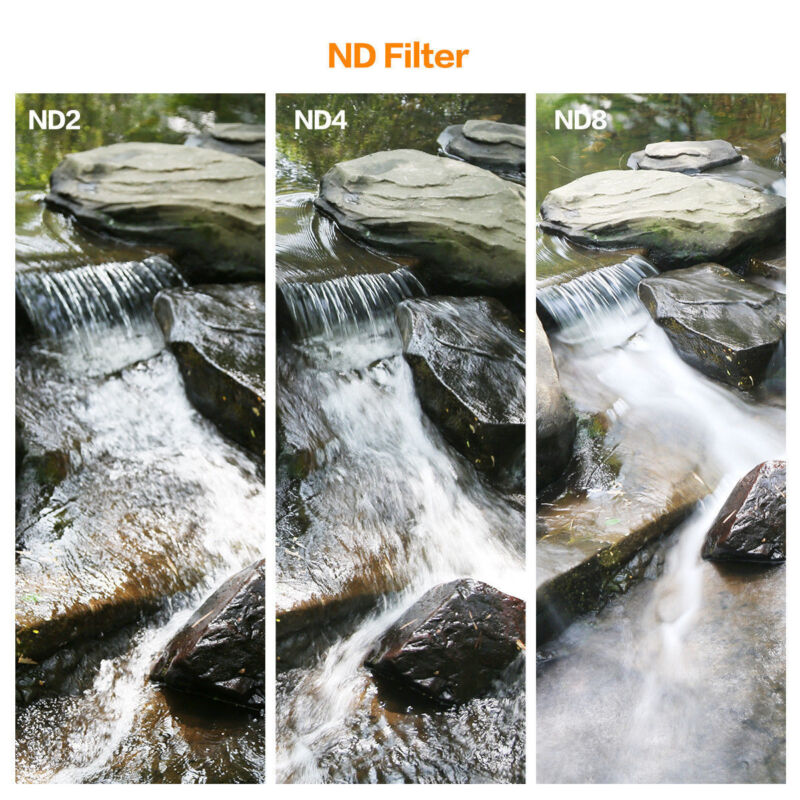 Add a caption
To enable slow shutter speeds to be used, to record movement in subjects such as waterfalls, clouds, or cars.
Slim Graduated Color Filter (Blue,Orange,Gray)
The graduated filters are great for modifying the color and light levels in just part of the exposure. The gray one in particular is helpful for darkening the sky a touch while leaving the light levels correct in the rest of the picture. The orange is good for enhancing sunrise/sunset exposures.