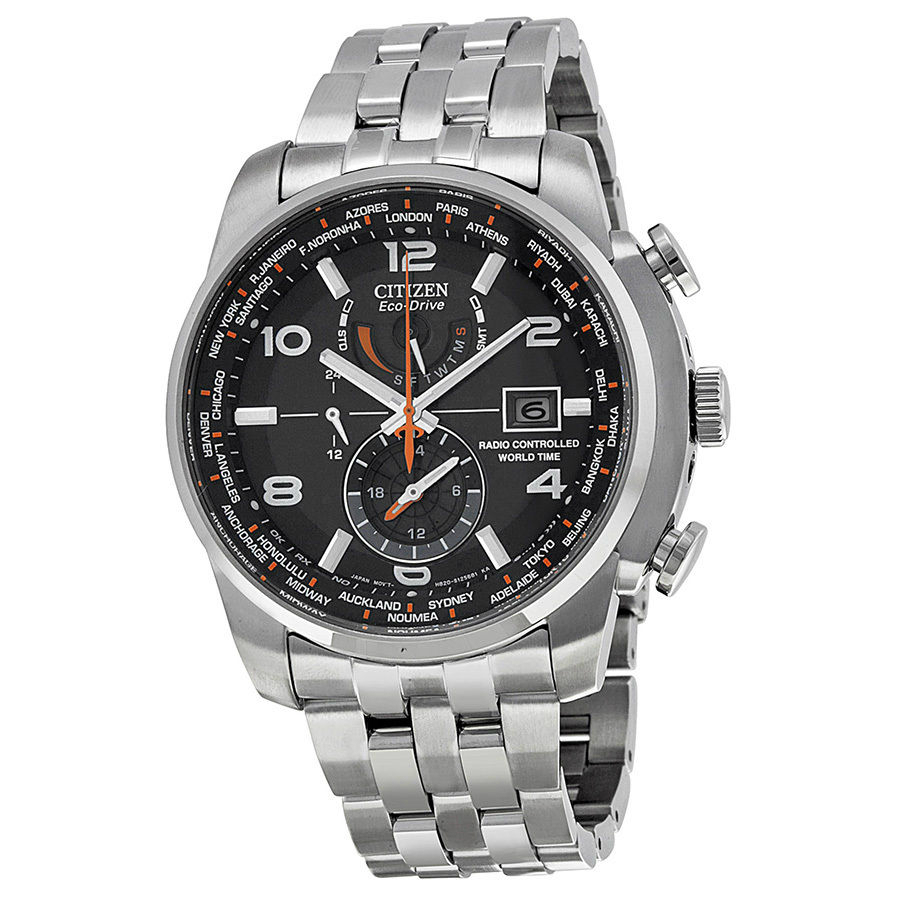 Founded in 1918 as Shokosha Watch Research Institute, Citizen Holdings Co. Ltd is a famous manufacturer of designer Citizen wristwatches. With years of experience in the industry, Citizen has developed a strong brand name that is synonymous with style and quality. This has made the brand a target for fraudsters who manufacture fake watches and attempt to pass them off as the genuine article. Consumers looking for a new watch should learn how to identify genuine Citizen products.
Identifying a Genuine Citizen Watch
Citizen watches are high-quality timepieces with reliable movements and hardwearing components. It is not uncommon for third-party companies to make replica or fake products based on designer brands with inferior parts. Fortunately, there are several ways to determine if a Citizen product is genuine.
Documentation
Upon receiving the watch, one of the first things to check is the accompanying documentation. Fake and replica watches may not have any documentation at all. Alternatively, fake watches may have photocopied warranty cards, guarantees, and instruction manuals, with model numbers and serial numbers that do not match those on the watch.
Case Back Markings
Every Citizen timepiece has certain information engraved on the case back. This information may be engraved around the edge or in the centre. The information includes the manufacturer, the degree of water resistance, the case material, the movement calibre, the case number, the country of origin, and the serial number. If a watch does not have this information or if any of the information is spelled incorrectly, then the watch is not genuine.
Branded Movement
Citizen uses Miyota brand components for the watch movements. All Miyota components are branded with the manufacturer's name. If there is no identifying marks embossed on the movement of the watch, this is a good indication that the watch is not a genuine Citizen watch.
Citizen Logo
Citizen is proud of its name and features it prominently on every watch face. If a watch does not bear the company logo, then it is definitely not genuine. Additionally, if the name is present, but the font does not match the font on the official Citizen logo, or the text appears blurred or poorly applied, this is suggestive of the sub-standard quality of a replica.
Seeking Professional Opinions
Consumers who are concerned about a purchase they have made should take the watch to a Citizen dealer for a professional opinion. An employee at a jewellery store has the tools and skills to study the watch in greater detail, helping to determine its authenticity.
Tips for Buying a Citizen Watch Online
Buying Citizen watches online has many advantages. Consumers have access to a much wider stock of products, often at discounted prices for used watches. However, shopping online does mean it is not possible to study a Citizen timepiece before making the purchase, so follow these tips and proceed with caution.
Be wary of low prices. If a price is too good to be true, the product may not be genuine.
Check photographs carefully. Stock photographs may not represent the actual product for sale.
Ask for more information. If in doubt, ask the seller questions. Ask for additional photographs, especially of logos and movements.
Read descriptions carefully. Sellers may openly state in the details that a watch is a replica.
If it is not possible to acquire more information about the wristwatch, it is not worth proceeding with the purchase. As long as consumers shop with care, eBay is an excellent source for top-quality watches at great prices.
How to Buy Citizen Watches on eBay
Many sellers on eBay have genuine Citizen wristwatches for sale. To find one that suits you, start by typing what you want into the search box located on any eBay page. Alternatively, search for a watch using specific criteria such as material, size, condition, and so on. Be sure check the seller's online profile, including customer comments, feedback ratings, and selling policies. By filtering your results based on this information, you can find the Citizen watch you want.