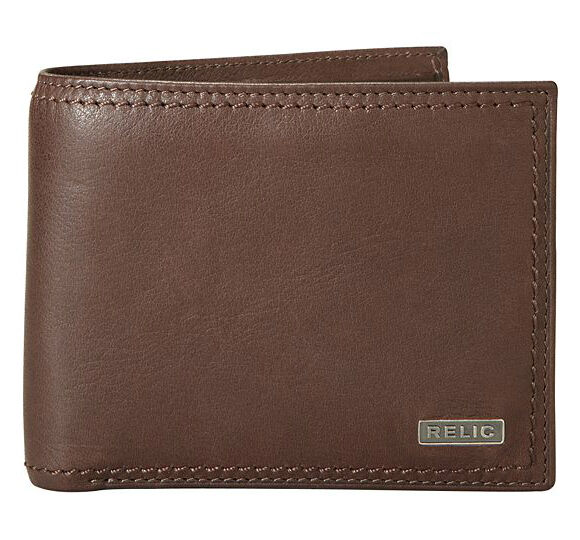 Buyers can find many items made made from leather available on the market. Some of the most common leather goods include belts, bags, shoes, and wallets. The major problem consumers face when buying these commodities is not being able to tell the difference between real leather and faux leather. While many brands and sellers indicate the construction material on the product, some brands try to pass of faux leather as real leather.
There is nothing wrong with buying faux leather; as a matter of fact, some consumers prefer faux leather because they think it is more animal friendly. Also, faux leather wallets, purses, and bags tend to have a glossier finish, and come in many more colours. However, nobody wants to pay for one thing and then find out that they were sold something completely different. Before buyers start shopping for leather wallets, bags, and purses, they should first learn the basic characteristics of both faux and real leather, then learn how to tell the difference based on an analytical comparison.
Faux Leather
Faux leather is artificially produced to look like and substitute for real leather. It is particularly appealing to individuals who like the look of leather but are averse to using animal products. The finish is much shinier, and the fabric lacks the density of genuine leather. Although it is not as strong as the real thing, faux leather has its appeal; it is more affordable, lighter, and available in many more colours. Faux leather does not generate as much heat as genuine leather, and may be more suitable for some clothing and for wear in warmer climates.
Faux leather fibres are synthetic which gives it a smoother, more flawless surface feel. It does not show sweat marks and stains easily due to its plastic-like exterior. However, it is more easily punctured, flammable, and melts when flame is applied. Faux leather is fairly easy to maintain, but the veneer of artificial sheen eventually wears off, since it does not have the ability to develop a patina.
Genuine Leather
Genuine leather comes in different varieties; full grain, top grain, corrected grain and split. The types are not categorised by its original source but rather by the finished product.
Full Grain
Full grain refers to leather that has not been sanded, buffed, or polished to remove any imperfections on the surface of the hide. This is the strongest type of leather, and is generally used to make such articles as superior footwear and furniture that have to withstand "rough" or constant usage. Full grain also has more breathability which lessens the development of moisture from extended contact, and instead of wearing out develops a sheen called patina. This is the highest quality leather and it is available in two finishes: aniline and semi-aniline.
Top Grain
Top grain is the second highest quality leather, and is most frequently utilised in fine leather products. During processing, manufacturers remove the "split", leaving a thinner more pliable fabric than full grain. The surface is sanded, removing visible flaws a finish coat added to the surface which results in a smoother but colder, plastic- like feel which enables it more stain resistant as long as the finish remains intact, but with less breathability.
Corrected Grain
Leather that has artificial grain applied to its surface is known as "corrected grain". The imperfections in the hide are sanded off and the artificial grain is imprinted into the surface after which a dye or stain is applied. This kind of leather is commonly available in two types: pigmented and semi-aniline. Corrected grain is frequently used to make pigmented leather as the pigment helps to mask the corrections or flaws.
Split
Split leather is leather made from the fibrous part of the hide after the top grain has been removed. Depending on its density, the drop split may be separated into multiple layers until it becomes too thin to split. An artificial layer is then applied to the surface and later embossed with a leather grain. The strongest suedes are usually made from grain or flesh splits, which are then shaved to correct the thickness. This explains why suede leather is fuzzy on both sides.
How to Tell the Difference Between Real Leather and Faux Leather
Although it may be challenging, there are several ways to differentiate between faux and genuine leather. Faux leather closely resembles the real article, but usually carries the label "man-made materials", while the genuine article generally has an impressed stamp which is difficult to imitate on faux as it is usually applied by heat. Additionally, real leather also carries a distinctive odour which is not destroyed during the tanning or finishing process. While faux has a smooth glossy finish, genuine leather is not as smooth, owing to the pores in the hide.
Look for the serrated edges of the fabric; real leather has a wavy or ridged edge when cut while faux leather edge is uniformed. Faux is lighter and easily pierced, although this test cannot always be performed before purchase. The burning test may be the most convincing and is a bit extreme but produces indisputable results. Sear an inconspicuous edge of the fabric; real leather produces a pungent odour and does not burn but faux leather melts.
Real Leather vs. Faux Leather Wallets
While faux or artificial leather wallets have a glossy finish, and in some instances the soft texture of genuine leather, they do not have the durability of real leather. However, faux is less expensive and with careful usage can last a long time. Genuine leather develops a soft sheen, referred to as patina, with constant usage. Genuine leather is more pliable and can withstand more folding but faux leather is easier to maintain. The sheen on genuine leather increases with age while faux leather may strip or peel. Owing to its poly exterior, faux is not easily stained but does not possess the scope for refurbishing. Genuine leather stains easily, but can be refurbished. The chart below discusses several of these.
Leather Type

Advantages

Disadvantages

All natural fibres

Develops its own protective sheen (patina) with constant handling

Durable and breathable

More pliable

Refurbishable

Inflammable

Animal by-product

Expensive

Difficult to clean

Hot

May crack if not properly maintained

Faux leather

Animal friendly (man made material)

Easier to clean

Less expensive

Available in more colours

Lighter

UV resistant

Does not fade easily

Not durable

Strips or peels with age

Cannot withstand rough handling

Flammable, melts in heat

Less breathable

Difficult or impossible to refurbish

Easily pierced
The chart above provides a comparison of both faux and genuine leather to help buyers choose the type of material they need for the item they want. Depending on the use, appearance, and strength requirements, either real or faux leather might be more appropriate.
How to Buy Real and Faux Leather on eBay
Buying leather wallets online can sometimes prove challenging, but eBay makes it easy. The first thing you should do is search for leather wallets in the search field on the eBay home page. After receiving the results from that search, you can then narrow it downto men wallets, women's wallets , or unisex wallets depending on who you are purchasing the item for. You can then create further filtersfor faux leather or other leather types before narrowing it down even further based on colour, brand and size.
You can bypass much of that filtration process by simply performing a more specific search. For instance, if you are on the hunt for a specific colour, brand, and or leather type; your search term could be " pink women faux leather wallet". That search already covers the gender, colour, and leather type. Once you make a decision on a particular leather wallet, you can make your payment or contact the seller for more details if necessary. While browsing products on eBay you can find great deals on other fashion accessories to suit your needs as well.
Conclusion
Men usually carry wallets in their pockets, so items such as that should be made from a pliable, foldable material that can withstand pressure without falling apart.You can choose faux leather wallets to compliment your accessories, as they come in a variety of colours. However, genuine leather wallets are suitable for all occasions, and are more durable. Faux is less expensive and therefore much easier to be replaced.
Faux leather may strip or peel over time while leather may crack if not properly maintained. Faux has to be replaced while leather can be refurbished. In essence, buyers need to be certain of what they are paying for when they make a purchase. Buyers should look for the official "Genuine Leather" stamp on real leather wallets, look for the glossy finish on faux leather, and look for the uniformed edges of faux materials as opposed to the serrated edges of real leather before making a final decision and payments.
Men's Leather Wallet|Women's Leather Wallet|Faux Leather Wallet|Genuine Leather Wallet|Real Leather Wallet