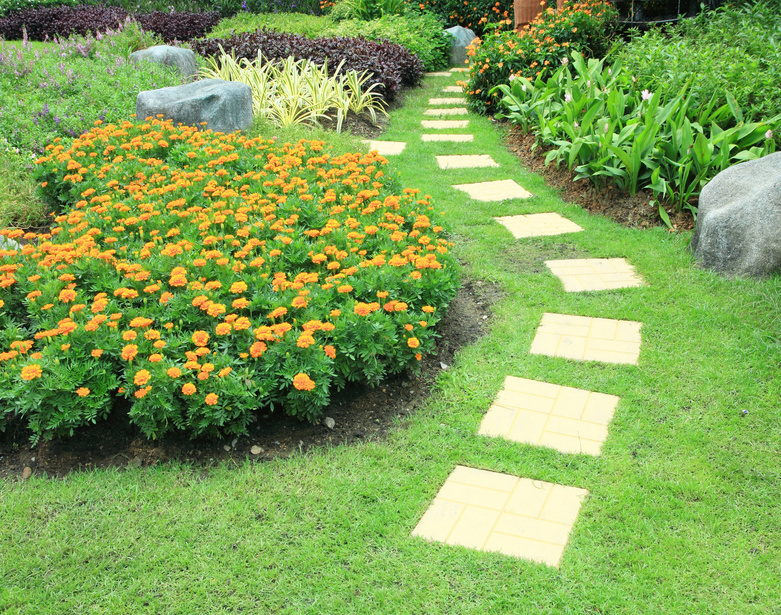 Those with a green thumb can convert almost any outdoor space into a thriving oasis on a low budget. A little bit of hard work and creative thinking can go a long way in transforming your garden from an area filled with overgrown beds and weathered furniture into a chic space where you can relax and entertain with pride. With a few new plants, a new coat of paint, some building skills, and a couple of affordable additions, you can revamp your garden for less than $200.
Propagate plants
A few well-placed plants quickly add colour and depth to garden beds. New shrubs can make attractive features that add shape and height, whereas new bedding plants help fill out space and add personality.
Existing plants
One of the most affordable ways to add new plants is by taking advantage of the plants that already live in the garden. Some plants, such as daylilies and asters, grow in clusters. Gardeners can divide these plants and replant the clusters in new areas of the garden. In addition, plants such as lavender, rosemary, and geranium can grow from cuttings. To expand a garden from cuttings, slice off a small section of the plant, strip the bottom of the stalk, and plant the cuttings in moist soil.
Seeds
Growing plants from seed is a good way to obtain affordable plants. Seeds typically cost less than seedlings, and most seeds can last for a couple of years if they are stored correctly. Gardeners can also save seeds from existing plants and use them to grow new plants in the upcoming growing season.
Get in the DIY spirit
In many cases, it is less expensive to make garden features, accessories, and furniture than to buy it. With a little bit of time, gardeners can create their own custom outdoor spaces on a low budget.
Add a new coat of paint
Often, a coat of paint or stain can go a long way in reviving garden accessories. Gardeners can paint furniture, planter boxes, pots, or accessories to give them a charming and like-new look.
Build features from scratch
Building features such as fences, raised garden beds, and gates is a good way to save money over buying finished products. Gardeners can scout out deals on timber pieces for garden projects, or repurpose timber from old shipping pallets.
Repurpose older items
Upcycling is a great way to make garden accessories and features on a budget. Old doors and windows make excellent gates and fences, while baskets, barrels, toolboxes, kettles, wheelbarrows, and basins can double as planters and pots. Gardeners can also repurpose things like gutters, broom handles, cans, and teacups to make unique planters and stakes.
If repurposing is not a gardener's style, shopping for second hand items is a great way to find tools, garden furniture, outdoor decorations, accessories, and supplies for a lower cost.
Ask friends for help
Big projects such as turning soil, digging beds, and building garden boxes can be a lot of work. Gardeners can get some extra hands on deck without having to pay for it by asking a few friends for help.
Another option is to borrow gardening supplies and tools from friends, which can be a useful money-saving idea for tools that a gardener only requires occasionally. Gardeners can also swap seeds, bulb, cuttings, and clusters with friends to give their garden a newly revived look.
Start composting
Soil quality plays a large role in how a garden looks, considering poor soil can cause plants to become weak, thin, or stunted. Adding compost is an inexpensive and simple way to improve soil quality, which helps to ensure healthy foliage and beautiful blossoms.
Additionally, items such as eggshells, coffee grounds, leaves, and shredded newspaper can be used to create compost for garden beds. If desired, gardeners can build their own compost bins or look out for deals on compost tumblers or bins.
How to buy garden furniture on eBay
Sellers on eBay offer a variety of new, used, and vintage garden furniture. You can browse a broad selection of items by performing a keyword search using the search bar located on any eBay page. To view a variety of items, use a broad search term such as "garden furniture". If you need a specific piece for your garden, enter the item type, colour, style, and any other important details into the search bar. If your search yields too many results, you can use filters to narrow down the selection by price, condition, colour, material, or type.