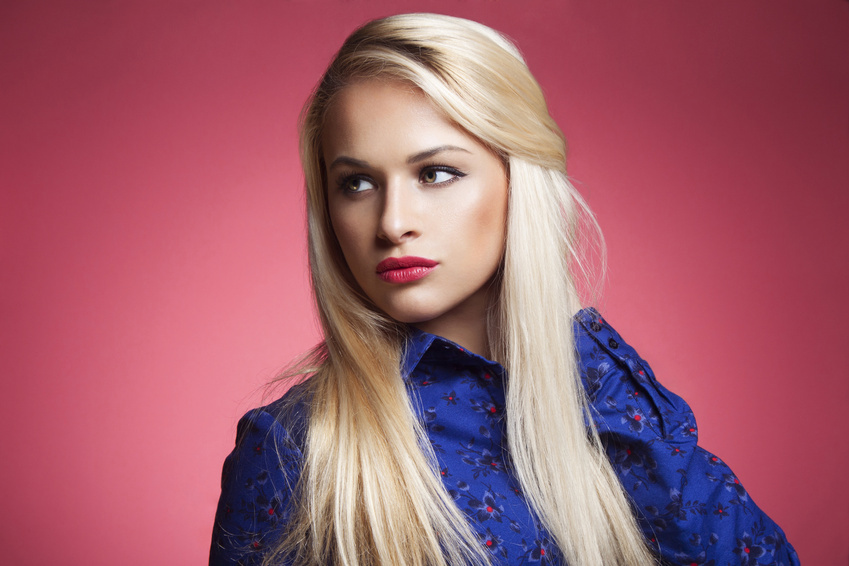 Whilst the novelty of a new hairdo is hard to deny and its ability to transform your look inherent, many people cannot make the commitment that such a drastic change requires. With hair extensions, it is easy to achieve a totally new look in no time. They can also add different elements to hair that no natural styling technique provides. Understanding the different types of hair extensions and the easy ways they can transform the wearer's appearance is the first step toward a fun new style.
Different types of hair extensions
From basic clip-ins that offer a daily pop of colour to more permanent solutions that fill out limp and lifeless locks, there are a variety of hair extension possibilities to try. Understanding each of the five major types of hair extensions allows you to match needs, ability, and budget with what is available.
Clip-in
Clip-in hair extensions are the easiest and most basic option. They use everything from alligator clips to bobby pins to easily clip into and out of hair and come in a variety of colours, lengths, and thicknesses as well as both natural human hair and artificial hair types.
Weave-in
Usually made of natural hair, weave-in hair extensions are braided into a line of natural hair in a cornrow fashion. Once each extension is braided in, it is further anchored into the cornrow itself through sewing.
Pre-bonded
Pre-bonded hair extensions require the use of one of any number of adhesive compounds to literally bond extensions to the natural hair. Popular adhesives include keratin and glue as well as various other plant or petroleum-based options. After the bonding takes place, a special machine softens the bond to make the hair connection look and feel more natural.
Tape
Another quick and easy option, tape hair extensions are similar to clip-in hair extensions, but they are slightly more secure. Generally, a long line of hair, the length of the scalp, is taped between layers of natural hair to add volume and lift.
Micro link
Micro link hair extensions use a metal clip to loop strands of artificial or natural hair onto the existing hair shaft. Each clip is then tightened or clamped using a machine or pliers.
Easy ways to wear hair extensions
Hair extensions offer a quick and easy way to lengthen, thicken, and colour hair. Although the artistry and versatility of hair extension types and styling techniques are virtually endless, there are several simple ways that anyone can easily change her look using this important beauty product.
Add a pop of colour
From highlights and lowlights to streaks of colour that represent a favourite team, hair extensions are a great alternative to messy hair dye. Clip-in hair extensions are the easiest way to achieve this look, but tape-in extensions are also popular, especially for adding natural-looking highlights.
Play with length
Naturally going from short to long hair takes a lot of time. Adding length through more permanent hair extension solutions, such as weave-in hair extensions and bonded hair extension, can add months or even years of growth in mere hours. This is a popular technique amongst celebrities who need a specific look for a role or show. Adding long tape-in hair extensions is also a great way to get enough length for an up-do or long ponytail for a specific occasion or event, such as a wedding.
Try out bangs
Short tape-in hair extensions allow you to see how bangs would look without the need to commit to a permanent haircut. Also known as fringe hair extensions, these short options are an easy way to change up a basic hairdo from day to day.
Increase volume
This is another incredibly popular use of hair extensions for both aesthetic as well as therapeutic purposes. People with naturally thin hair or thinning hair due to disease or medication can use targeted hair extensions, such as micro link extensions, to add fullness and body to their look that is impossible to achieve naturally.
How to buy hair extensions on eBay
Whether you want to find a variety of clip-in colours or you wish to save on professional-grade pre-bonded pieces, it is easy to find hair extensions on eBay. Simply begin a keyword search using the main search box located on any page. Enter a general term such as "weave-in hair extension" to start. From there, it is easy to narrow the resulting list of matching products by factors such as hair colour, extension type, and length by using the filters provided.