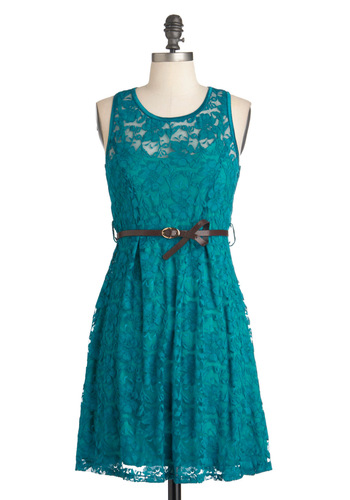 Day dresses are typically casual dresses that are ideal for everyday wear and come in a wide array of shapes, sizes, and styles. They are also made of various fabrics and come in a range of colours. With the right accessories, any day dress can be transformed to an evening dress easily. Whether going on a girls' night out or attending a cocktail party, the right handbag, belt, or jewellery can dress up and add the finishing touch to any ensemble.
When purchasing a day dress and accessories at retailers such as eBay, buyers should consider the various types, learn about proper sizing, and familiarise themselves with the accessories that can help to transform the look from day to evening.
Types of Day Dresses
Day dresses are a fashionable, yet comfortable component of most women's wardrobes. They are easy to wear because they allow freedom of movement. Popular fabric choices include light cotton, cotton blends, jersey knit, and linen. There are several types of day dresses that with the right fashion accessories can be converted into an evening dress. When searching for a versatile dress, buyers should consider their body type as well as the shape of the dress and the sleeve length.
Maxi Dresses
Maxi dresses are longer that other types, reaching floor length. They are popularly worn in outdoor settings. They often have spaghetti straps and are accompanied by an empire waist or natural waistline. They tend to be flowy in nature and are commonly paired with simple sandals or wedges.
Shift Dresses
Shift dresses resemble a long T-shirt and may have no sleeves, short sleeves, or long sleeves. These dresses have little to no form and hang loosely from the body. Give the dress definition by adding a belt or a band around the waist. The shift dress can be smart or casual, and can be paired with sandals or low heels.
Shirt Dresses
The shirt dress looks like a man's shirt, but is longer, generally reaching the knees. It can have short sleeves or long sleeves. The dress buttons down the front, starting at the neckline and ending at the hemline. Shirt dresses typically have a defined waist and may be accompanied by a belt. They can be paired with sandals or boots to complete the casual look, or with heels for an evening look.
Wrap Dresses
A wrap dress is a V-neck design with a close fitting top and a looser skirt. The dress wraps around the entire body, leaving a slit opening in the front, but covering the entire back. It is typically fastened at the waist with a button, belt, or snap fastener. Wrap dresses come in a wide array of sleeve lengths.
Sizes of Day Dresses
When purchasing a day dress, buyers should check the sizing. Take measurements for the bust, waist, and hips.
| | | | |
| --- | --- | --- | --- |
| Size | Bust (cm) | Waist (cm) | Hip (cm) |
| 8 | 87-91 | 75-80 | 93-97 |
| 10 | 92-96 | 81-84 | 98-102 |
| 12 | 97-101 | 85-89 | 103-107 |
| 14 | 102-107 | 90-94 | 108-112 |
| 16 | 108-113 | 95-99 | 113-117 |
| 18 | 114-120 | 100-108 | 118-126 |
| 20 | 121-127 | 109-117 | 127-135 |
| 22 | 128-135 | 118-124 | 136-144 |
| 24 | 136-142 | 125-132 | 145-153 |
Buyers should consider that size and fit tend to vary between brands and manufacturers. Women that fall in between sizes should always buy the larger size. Some dresses may even have adjustable straps or a concealed drawstring in the chest area to allow for a better fit.
Transforming a Day Dress Into an Evening Dress
Casual dresses do not need to be limited to daywear. With the right accessories, women can transform their day dress into an evening dress with little effort and a minimum amount of money spent.
Footwear to Turn a Day Dress Into an Evening Dress
Bold and elaborate footwear can make a fashion statement, instantly adding evening style to any day dress. Consider a colourful pair of heels or peep toe sandals in a metallic hue. Jewelled details, satin bows, or other embellishments can also take the outfit from day to night.
Jewellery to Turn a Day Dress Into an Evening Dress
The right jewellery can transform a day dress into an evening dress instantly. Consider complementing the day dress with big, bold pieces. Popular choices include large, coloured stones, antique-style brooches, large cocktail rings, and oversized necklaces. If wearing statement jewellery, it is best to avoid overdoing it by keeping other accessories simple, like hair and make-up. Another option is to add layers of necklaces in varying lengths. Alternatively, accessorise the outfit by choosing a pair of eye-catching earrings.
Shawls to Turn a Day Dress Into an Evening Dress
A lightweight shawl can create a new focal point for the outfit, drawing attention away from the casual nature of the dress. To add sparkle, choose a sequined or glittered jumper.
Make-up to Turn a Day Dress Into an Evening Dress
Make-up can change the look and feel of the day dress drastically, transforming it into a sophisticated evening dress. A more dramatic lipstick and smoky eyeliner can give the lips and eyes extra definition for night-time. These products are quick to apply and should be chosen in colours that match the dress and accessories.
Handbags to Turn a Day Dress Into an Evening Dress
Handbags are both functional and stylish. They come in many different shapes, sizes, and fabrics. Used during the day, they can be large to hold a multitude of objects. For the evening, choose a smaller handbag for only the necessities. A clutch is an elegant option and can be elaborate or simple for the evening. Many clutches have a detachable strap. Choose to use the strap to hang the clutch loosely from the shoulder to free up the hands, or go strapless and secure the bag under the arm.
Handbags for the evening are available in a variety of materials, including leather and silk. If the day dress is plain and unadorned, consider choosing a purse that is embroidered or embellished with intricate beads or sequins.
Buying Day Dresses and Evening Accessories on eBay
Buyers should begin their search for day dresses and evening accessories on the eBay home page. From here, enter "day dresses" into the search box and a wide array of results appears. For more precise results, buyers should consider typing in more specific key terms, like "maxi dress". Narrow the search by using eBay's advanced search feature. This feature is ideal for those with a particular type of dress in mind. It also allows buyers to narrow results by price or condition. Deals on dresses can be found throughout eBay's large inventory of product offerings.
Buy with Confidence
Before finalising any purchase, investigate the seller thoroughly. On eBay, this is simply a matter of reading a seller's feedback comments and checking his or her rating. Sellers with consistent positive feedback are recognised for their high levels of customer service.
Conclusion
Shopping for dresses on eBay means that buyers can find excellent items, sometimes at a fraction of their normal price. Whether buying a day dress to wear to an evening wedding or a night club, eBay offer buyers the pick of the most interesting and unique garments and accessories at some of the best prices. To create more versatile garments, buyers should consider how to turn a day dress into an evening dress by using a few simple styling tools. A shawl gives the outfit a new focal point, while a pair of heels or the right jewellery can dress up an ensemble. With so many ways to transform the look of a dress, women can look stunning all day long and on into the evening.