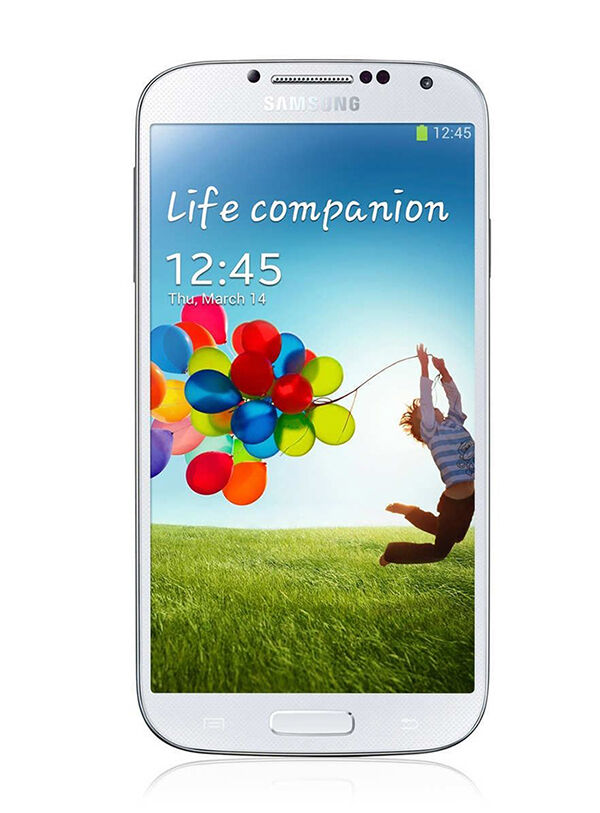 A locked mobile phone means the phone is restricted to its original service provider. Generally speaking, unlocked mobile phones are slightly higher in price than their locked counterparts are, but the freedom they allow may be worth the extra cost depending on circumstances. Phone users may purchase an unlocked phone at private retailers or through sellers on eBay if they are considering switching service providers but do not want to change their handset.
How to Know If a Phone Is Locked
When purchasing a mobile phone, buyers should ask the retailer specifically for an unlocked phone. With specific regard to the Samsung Galaxy S4 phone, there are a few ways to know if a specific network locked a phone or not. Firstly, turn the phone off and switch the SIM card so that the new one put into the phone is from a different service provider to the original.
Turn on the phone again and enter NCK/NETWORK code 3 and if the phone is still able to make and receive calls and text messages then it is unlocked and not bound to one network. If this does not work, it is safe to assume that a specific network locked the handset.
Phone Specifications
When wanting to know the specifics about a particular phone, such as the Samsung Galaxy S4, such as whether it is unlocked or not, it also pays to know some of the device's basic features. The Samsung Galaxy S4 uses the Android 4.2.2 operating system, a 5-inch HD Super AMOLED display, a rear 13 MP camera and a 2 MP camera, and 64 GB of memory. As a top-of-the-line smartphone, Samsung Galaxy S4 has many uses. Learn how to harness the potential of its features by finding out everything about the device.
How to Unlock a Samsung Galaxy S4 Mobile Phone
There is a variety of different methods to unlock a Samsung Galaxy S4, but there are options that are preferable.
Enter the sequence *#0011# first. The new options page then shows on the screen. First select [1] DEBUG SCREEN followed by [6] PHONE CONTROL followed by [6] NETWORK LOCK. If [3] PERSO SHA256t is off then select [2] PERSO SHA 256t ON and reboot the phone.
Once launching again, enter the new SIM card and PIN followed by NCK/NETWORK and the phone should now be unlocked. If the steps above cause problems then the below advice may prove useful.
Alternative Unlocking Technique
If the above method fails to work then there is a second technique to try. Make sure that the phone has the authorised SIM card in it (the same network to which it is locked) before trying to unlock the Samsung Galaxy S4 in this way.
To begin, open the Galaxy S4′s dialer and dial the following sequence *#0011#. Next press the menu key left to the Home button. Then, select BACK and press the Menu again then select KEY INPUT.
Next Tap on the text-field and enter "1"(one). The phone should now enter SERVICE MODE MAIN MENU. If not, press the menu button and tap on BACK once again. Now tap [1]UMTS followed by [1]DEBUG SCREEN > [6]PHONE CONTROL> [6]NETWORK LOCK> [3]PERSO SHA256 OFF.
Next, go back to the UMTS MAIN MENU. To do this, press Menu then Back several times until reaching the UMTS MAIN MENU. Now select [6]COMMON> [6]NV REBUILD> [4]RESTORE BACK UP. The Galaxy S4 handset goes through a series of unusual looking stages, but be patient and wait it out. The screen may freeze up, then the screen turns black, the LED becomes blue and the menu and back key turn ON.
Wait around a minute until the device reboots and, after following all steps correctly, then the Samsung Galaxy should now be free to access and use other networks.
How to Buy a Samsung Galaxy S4 on eBay
Search on eBay and find a wide selection of Samsung Galaxy phones, including, but not limited to unlocked phones. If the unlock process is not something that a buyer wants to do themselves then instead of conducting a broad search for Galaxy Samsung phones, it is easier and more effective for the buyer to type 'unlocked Samsung Galaxy S4' into the search bar on any page. This refines the results to include unlocked phone options. From there, buyers can review their options to best suit their needs and criteria. Purchasers can take into consideration colour, size, and price.