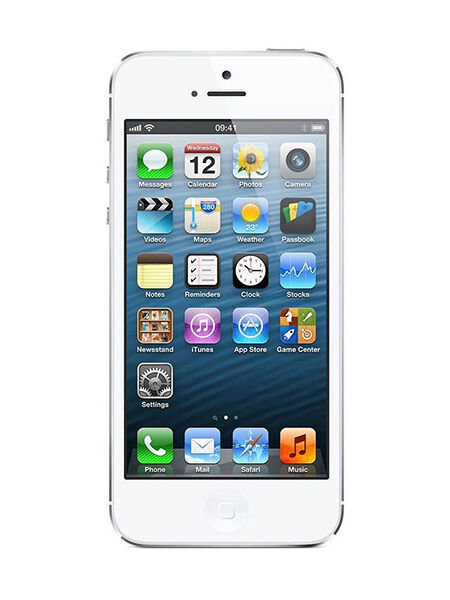 How to Unlock iPhone 5
Buying or selling a locked iPhone can present a number of issues. Yet, with new models hitting the market on an almost annual basis, many owners rely on selling their old iPhone model to finance their new one. An iPhone engineered to run on a particular carrier's network will not work on another network when it is locked. Carriers routinely lock iPhones to ensure customers meet their required contract period, but once the contract has been met the phone remains locked. To make switching carriers possible, there are several methods for unlocking an iPhone 5, though it pays to be cautious as any method that requires jailbreaking can invalidate warranties or TOS agreements.
Different Unlocking Methods for iPhone 5
When trying to unlock an iPhone, there are three basic methods: carrier unlock code, IMEI unlocking service, or buying unlocked. There are a myriad of sites claiming to have the best way to unlock an iPhone 5, but many of them are scams, so it is important to know which methods actually work and won't leave owners holding the bag for a broken phone.
Getting a Carrier Unlock Code
The safest method for unlocking an iPhone is typically to get the carrier to unlock it. All carriers can unlock phones, though there may be some restrictions on the service. If the phone is no longer subject to an early termination fee (meaning the contract period has ended) it should be eligible for unlocking. If a phone was purchased on a payment plan, and the user is still making payments, unlocking is probably not an option using this method. Carrier unlocking might take a week or more, when eligible, but it is also the Apple recommended method for removing the lock from an iPhone.
Using an IMEI Unlocking Service
When looking for iPhone unlocking, many people stumble across websites advertising software that will take care of unlocking, but this can void the warranty and often fails at the first update. An IMEI unlocking service is similar to getting an unlock code from the carrier. Essentially, a third-party service simply adds the individual IMEI number to the white list, unlocking the phone from the Apple database. This is a permanent unlock solution that often comes at a very reasonable price point. When selling or buying a used iPhone, this is an alternative to carrier unlocking that offers the same benefits.
Buying an iPhone Unlocked
Buyers can also buy an unlocked phone directly from Apple or from a seller who has already done the leg work. When a phone is already unlocked, it has several benefits. First, users can choose discount carriers like Virgin Mobile, as long they bring their own device. This offers high-speed data and unlimited text and calling at a substantially discounted price. Another benefit is the ability to travel internationally with the same phone. Travelers can buy a local SIM card at their destination, reducing their cost on international calls. Some carriers ship the iPhone 5 unlocked out of the box, but most carriers do not. Before deciding on a seller, be sure to ask about network service and any restrictions on porting the device.
Where to Buy or Sell an iPhone 5
The iPhone 5 is readily available in like new condition on eBay. Buying a used iPhone has several benefits, including the ability to find an already unlocked phone. Unlocked devices may come with a slightly higher price tag, but the portability is worth the cost. For those users who want the latest and greatest, selling an old phone makes a lot of sense. Sellers might recoup as much as half of the cost of a new phone at full price when selling on eBay. For iPhone owners getting a contract discount on their new device, the sale of the older phone might translate to a virtually no cost phone upgrade.