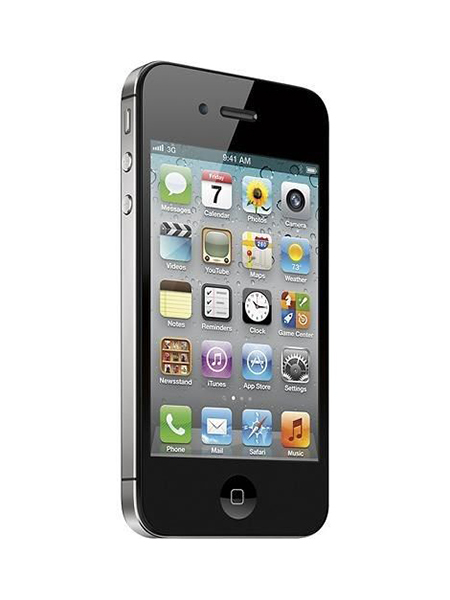 iPhones are typically locked to specific service providers. For a customer, this means that the phone they walk out of the store with can only be used on one network. Unlocking a phone gets around this annoying problem, allowing customers to use their iPhone 4s on other service providers. While most iPhones sold after 2013 are unlocked from the start, there are many older phones and service errors that lock a device to the default carrier. When a phone needs to be unlocked, all the owner needs is a compatible SIM card and the unlocked iPhone can be coded to match any service provider's network.
Using a New Provider
The easiest way to unlock an iPhone is to call your new service provider and have them key your phone to the new network. Doing this is not difficult – simply call the new mobile service provider, explain that you are looking switch to their service, and they are likely to be happy to unlock your iPhone. Though the policies for each carrier differ, there may be a one-time unlocking fee assessed by the new service provider. The new service provider will then register the phone to its network, and the iPhone will become usable immediately. Occasionally, it may take upwards of a day for the provider to complete the switch and align the iPhone 4s to the new network.
One noteworthy detail about using a new network carrier to unlock your phone is that your contract with your current service provider must have ended naturally, or been ended early and the early cancellation fee paid in full. Only after the new carrier sees that you have satisfied these requirements will it be able to unlock your phone.
If you decide to use your new service provider to unlock your iPhone 4s, make sure the exact make and model of iPhone you have is compatible with your carrier's technical requirements. While this is rarely an issue, it can't hurt to double-check with your new carrier that your iPhone 4s will work properly.
IMEI Unlocking
All mobile phones have what is called an IMEI number, which is a code specific to that particular mobile device. This digital fingerprint is stored by Apple and allows Apple to determine whether a device has been authorized to be unlocked. This precaution is taken to enable service providers to deal with Apple products in an efficient manner.Among other things, a device's IMEI allows regulatory agencies to check whether a specific device was stolen, or if there are other concerns about the device itself. Whenever a new iPhone is purchased from a third-party, checking the IMEI number to verify that the device is authentic is always a good idea.
As most carriers will not unlock a phone that is currently under contract to another company, IMEI unlocking can be useful for people who are looking to switch carriers while still in a contract.To unlock the iPhone 4s with the IMEI method, simply dial a universal code "#06#". This code is universal to all mobile devices on every network, and will work on any mobile device connected to a mobile carrier service. Once dialed, the service provider will send you a copy of the device's IMEI code. Once the code has been received, it is possible to find free third party services to unlock the iPhone 4s for you. A word of caution: many of these services are not reputable, and it is typically better to unlock your device through a carrier.
If you want to unlock your phone to travel, not switch carriers, you can also contact your current service provider and request that your device be unlocked for free. This will enable you to use local SIM cards abroad while still maintaining your current plan at home. Know that unlocking an iPhone 4s is a permanent change, and the modification cannot be undone. If you will be purchasing a previously used iPhone to be unlocked, it is a good idea to visit eBay and make sure the specific iPhone you're looking to buy matches the technical specifications of the mobile service provider you plan to use.