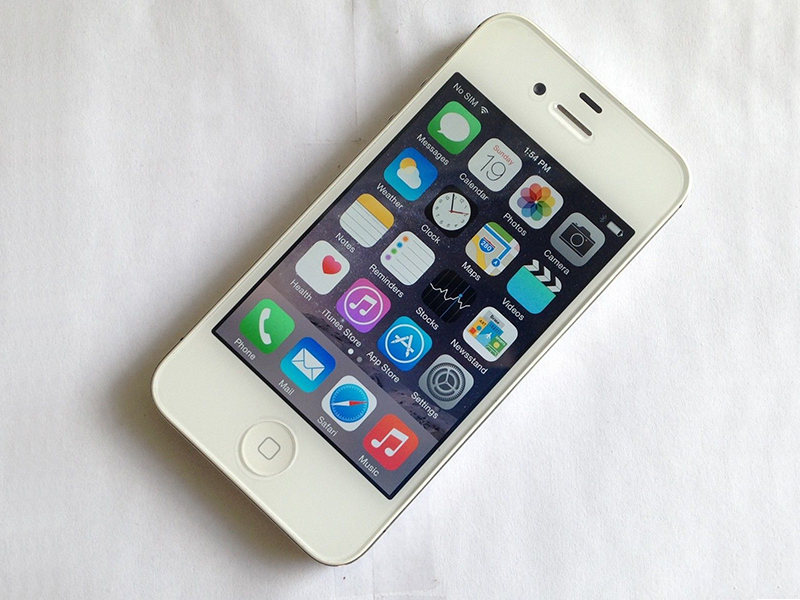 Even though your iPhone 4 might be a few years old, you can still take advantage of the newest version of Apple's mobile operating system, iOS 8. Unlike other operating systems like Android, Apple makes its mobile operating system available for iPhones both new and old on the same day. So, even if you don't spend the cash on the newest model, you can still enjoy some of the same features.
How to Update Your Phone
When Apple releases a new version of iOS, you'll receive a push notification on your phone letting you know it's available. When you see that push notification, you can go ahead and tap into the Settings menu of your phone and start the download. If you miss the push notification, or it comes at an inopportune time, you can initiate the update on your own later.
Updates require downloading a fairly large file, and can take a bit of time. For that reason, before you start the update you'll want to connect your phone to a W-Fi network and plug connect your charger. Also, make sure you have an hour or so available to be phoneless while the update takes place and your phone restarts.
When you're ready to start the update, go into the Settings menu on your iPhone and then select General. From there, select Software Update. If there's an update for your phone available, it will show up on the page. Tap it to start your download.
On Your Computer
You can also update your iPhone by connecting your phone to your computer. Much like the Software Update function on your iPhone, iTunes will let you know when there's an update available. Click the Update button to start the download into iTunes and consequently your phone.
Important Reminders
Occasionally software updates go wrong. Before you start updating your iPhone, make sure you've backed your phone up recently. While in most cases your data will stay on your phone after an update, if you run into issues you could end up losing your contacts and photos. A backup will ensure that you don't lose any of your important stuff while performing the update.
Each version of iOS is optimized for the iPhone that is released alongside it. iOS 8, for example, will shine on the iPhone 6. The iPhone 4 is five versions behind the iPhone 6. Its processor is slower, and internal components are little less high-quality, simply because the phone was made several years ago. So, while your iPhone 4 might be able to run the same version of iOS as the iPhone 6, it's going to run a lot slower than it will on the iPhone 6.