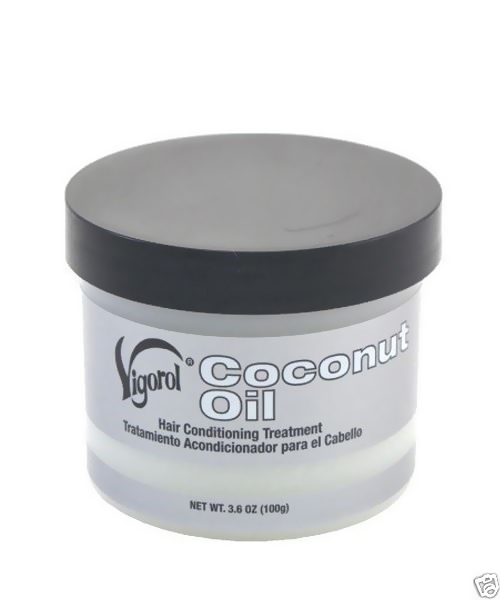 Coconut oil has countless health, cooking, and beauty uses. In fact, coconut oil is one of the best natural hair conditioners that moisturises, renews, and protects hair from damage caused by sun, wind, and styling. Not only does it naturally moisturise hair, it promotes hair growth by sealing in moisture, providing hair with needed nutrients, and protecting hair from breakage. Coconut oil even has antifungal and antibacterial properties that protect against dandruff. Consumers looking to use coconut oil to maximise their hair growth should first find out the most effective way of using it on their hair.
Gathering Necessary Supplies
To begin an intensive conditioning session using coconut oil, a few supplies are necessary. A large towel wrapped around the shoulders keeps coconut oil off of clothing. A comb is an optional tool, as coconut oil also works well through hair by just using fingertips. A shower cap is a must-have when applying coconut oil to the hair. Once users have these few supplies, they are ready to begin treating their hair.
Choosing the Best Coconut Oil for Hair
It is important to choose a coconut oil that provides maximum benefits for a user's hair. Pure, unrefined coconut oil is always the best choice for use on the hair and body. This is because unrefined coconut oil does not undergo chemical processing, which results in the loss of some of the oil's valuable, hair-enriching nutrients. Consumers should look for labels that say " organic virgin coconut oil".
Preparing the Coconut Oil
Coconut oil is solid and must melt before application. It is best to avoid melting coconut oil in the microwave, as this damages and even alters the chemical structure of the oil. Instead, users should place 1 cup of hot water in a bowl and put the coconut oil in a glass. Then, they can place the cup of oil into the bowl of water to melt the coconut oil gently, without damaging its useful chemical properties. Alternatively, if users only plan to apply a small amount of coconut oil, they can gently warm the oil until it melts in the palm of their hand.
Choosing the Right Amount of Coconut Oil
There is no set rule as to how much coconut oil users should apply to their hair because the amount can vary greatly depending on the type and length of hair. However, there are a few useful tips that can help users decide. As a general guideline, 2 tablespoons of coconut oil is ideal for shoulder-length hair, and 4 tablespoons is perfect for longer locks. People who have very dry, thick, or damaged hair may decide to use a little more, while people with very fine or greasy hair may decide to use a little less. After a few applications, users begin to get a feel for what quantity of coconut oil is most effective for conditioning their hair.
Applying the Coconut Oil
To begin, users should dampen their hair with warm water, and then apply the coconut oil directly to their scalp using their fingertips. They can then begin to work the oil throughout the length of their hair all the way down to the tips. Massaging the scalp for three to five minutes allows for maximum conditioning and boosts scalp circulation to maximise future hair growth. Some people prefer working the coconut oil through their hair using a comb. After distributing the coconut oil evenly throughout the hair, users should put on a shower cap, tucking in all of their hair. It is best to leave the coconut oil on the hair overnight, but users can leave it for lesser periods of time if necessary. Minimally, the oil should stay on for 30 minutes.
After the Conditioning
Once users are ready to end the conditioning treatment, they should thoroughly rinse their hair and shampoo it with asulphate-free shampoo. Applying additional hair conditioner after shampooing is not usually necessary, since the coconut oil leaves hair soft and manageable. Users can then style their hair as usual. Repeating the entire process once a week significantly improves the health and shine of hair.
How to Buy Coconut Oil on eBay
eBay is a great place to find good deals on all the natural beauty products users need to get the healthiest, shiniest hair possible. Consumers can begin shopping by typing "organic coconut oil", "unrefined coconut oil", or even "sulphate-free shampoo" into the eBay search bar. Many top-rated sellers offer excellent deals on such products and sometimes even include free shipping. Once users have all the supplies they need to carry out an intensive coconut oil hair-conditioning treatment, they are ready to begin a healthy hair routine. In just a few weeks, they are sure to notice the difference as their hair becomes stronger, silkier, and healthier than ever before.