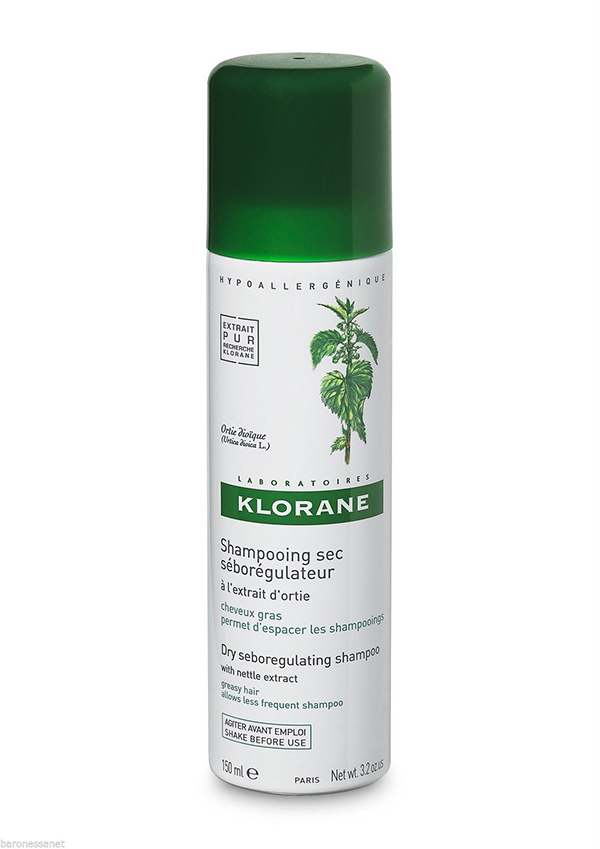 Dry shampoos are becoming as popular in households as toothbrushes or combs. As more people understand the benefits that dry shampoos like Klorane offer, curiosity increases. There are many people who already use dry shampoos between regular hair washings to keep their locks from becoming limp and weighted down with oily residue.
Other people like the notion of using dry shampoos only, but they do not buy them because they are unsure of how to use them. Dry shampoos like Klorane are easy to use, and available in salons and online at eBay. Once people realise how easy this product is to use and how quickly it restores lustre into dull hair, they wonder how they ever got by without it.
Preparing the Hair
Just like using shampoo with water, preparing the hair properly for a dry shampoo is necessary. Before attempting to apply Klorane Dry Shampoo, remove all pins, hair ties, and any other styling implements. It is a good idea to brush or comb through the hair to remove all the tangles. Since Klorane dry shampoo has all the necessary ingredients to bring hair back to life, following the dry shampoo regimen with a conditioner is not absolutely necessary. For people with dry hair or damaged hair who want to add a little extra protection, Klorane also has a 150 millilitre conditioner with oat milk , which is ideal for all hair types.
Using Klorane Dry Shampoo
One of the great things about Klorane Gentle Dry Shampoo with Oat Extract is that it is perfect for not only cleaning the hair when there is not time for a wet shampoo, but this shampoo is also ideal for perking up the hair by adding volume as well. People who choose to use this dry shampoo have a couple of different shampoo styles to choose from. Listed in the table below are a couple of choices this brand offers dry shampoo users.
Style

Characteristics and Directions

150 ml aerosol can

Ideal for people who want to cover wide sections of hair

Easy-to-control fine mist reaches roots

Shake can prior to use and hold about 30 cm away from head

Let shampoo set for two minutes and brush or use hairdryer

Klorane Pump Dry Shampoo

50 gram, non-aerosol pump

Works well for people who are sensitive to odours or airborne particles

Shake pump bottle before use and hold approximately 10 cm away from hair

Let shampoo set for two minutes and brush or blow-dry through hair
The extra gentle Klorane shampoo formula is safe for all hair colours. Fine or thin hair is often prone to weigh down with the use of styling products; however, this light formula has the opposite effect and instead adds volume to all hair types.
Frequency of Use
Dry shampoos are convenient and come in handy in a variety of situations. Products like Klorane shampoo are ideal for taking on camping trips and also make good travel companions. Many people keep dry shampoo at home and also have at least one other bottle readily available to spruce up their hair after a long day or before going out on the town. As convenient as this shampoo is, it is important not to overuse it.
Although the needs of individuals differ, it is usually a good rule of thumb not to use dry shampoo more than two times in a row. Even though brushing the powder out removes the majority of the dry shampoo, a residual buildup occurs with repeated use if wet shampooing does not take place. This product, like other dry shampoos, should not replace wet shampoo and conditioning regimens entirely, but rather to help hair when water and shampoo combinations are not possible.
How to Buy Klorane Dry Shampoo on eBay
Many people enjoy shopping on eBay because of the ease of finding their items and also because of thegreat deals available from sellers on this website. Finding items like Klorane Dry Shampoo is easy to do by entering keywords into the search box on any eBay web page. Buying from a seller who offers free postage and payment also makes the purchase even more affordable.
Klorane Dry Shampoo is a gentle shampoo which is safe to use on any hair type or colour. In order for this shampoo treatment to be effective, it is important to understand how to use the product correctly. Knowing how to use this type of shampoo takes the mystery out of dry shampooing