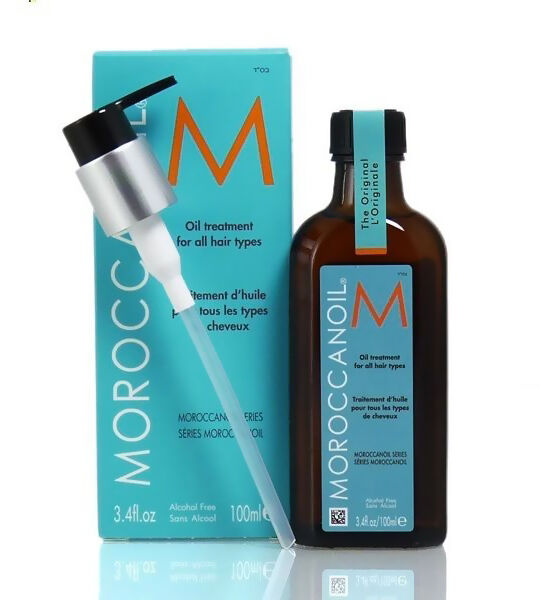 Moroccan oil is a versatile product with a variety of uses. The main active ingredient in Moroccan oil is argan oil, which comes from the kernel of argania spinosa nuts, native to Southwest Morocco. Moroccan oil has properties which make it great to use on the hair and on the skin. This oil has beneficial properties that make it great to use even on a daily basis to treat dry hair and skin conditions such as acne. Look for Moroccan oil at salons, retail department stores, and online at eBay. Knowing how to use Moroccan oil helps people derive the most benefit from this product.
Choose a Moroccan Oil
Most Moroccan oil products available are ones which contain not only argan oil, but a host of other ingredients as well. Look for Moroccan oil sold as Moroccan argan oil. Many brands contain 100 per cent pure argan oil with nothing added or taken away. Use these products, since they have more nutritive properties for restoring damaged skin and hair, rather than Moroccan oil blends.
Moroccan hair care products available include Moroccan argan oil shampoo and conditioner as well as Moroccan oil hair treatments , but read the ingredients label to see what else the product possesses. Labels always place items in the order with the highest ingredient composition first. The closer the Moroccan oil is to the top of the ingredient list, the more beneficial the product is for hair and skin use. Always read the package label to verify the intended use of the product to ensure it matches with personal needs.
Using Moroccan Oil on the Hair
Using a Moroccan oil hair care treatment on a daily basis helps keep hair looking shiny and makes the hair more manageable. Some people prefer Moroccan oil as a finishing product to add shine and defrizz ends when daily use is not necessary, which helps protect the hair from humidity and heat damage. Follow the three steps to use Moroccan oil properly as a hair care regimen.
Step 1
Shampoo and condition the hair as normal. It is not necessary to change shampoo or conditioner products. Towel dry the hair leaving it damp and then comb through the hair to remove all tangles.
Step 2
Start by adding a dollop of Moroccan oil to the palms of the hands and rub them together to distribute the oil evenly. Using the hands, massage the oil into the hair from the ends, and work it up toward the top of the hair shaft. Be sure to stop before reaching the roots as this is the area that often accumulates enough oil on its own. Place more oil on the palms of the hands as necessary. People who have long hair or thick, coarse hair should start with a larger quantity of oil, between one and two dollops in order to not have to refill the palms as often.
Step 3
After the Moroccan oil application process is complete, use a brush while blow-drying the hair until the removal of all dampness is complete. This is the point at which people notice how soft, shiny, and manageable their hair it. It is still alright to use any other hair maintenance or styling product as usual.
Benefits of Using Moroccan Oil on the Skin
Moroccan oil skin care products are a great way to combat problem areas with the skin, such as dryness or blemishes. The argan oil in it soothes acne-prone skin before, during, and after breakouts. Because this oil penetrates the skin quickly, it is also good for people to use who are prone to oily skin. The Moroccan oil also has properties which help prevent and repair minor stretch marks, scars, pockmarks, and it helps reduce fine wrinkles and lines. This product is safe to use on a daily basis, but always refer and adhere to the product label directions when using any product on the body.
How to Buy Moroccan Oil on eBay
Moroccan oil in all its various styles is just one product that is plentiful on eBay. This is mainly due to the large volume of individuals who sell their merchandise here which also helps make pricing more competitive. Look for the many great deals on eBay from Top-rated sellers who also offer free postage and payment for extra value.
Often referred to as miracle oil, Moroccan oil has many properties that make it beneficial for the hair and skin. This product is safe for daily use and helps restore hair while also reducing redness and dryness of the skin. Knowing how to use this product helps people make a more informed buying decision.